Kyler Murray's baseball decision is surprising, but smart.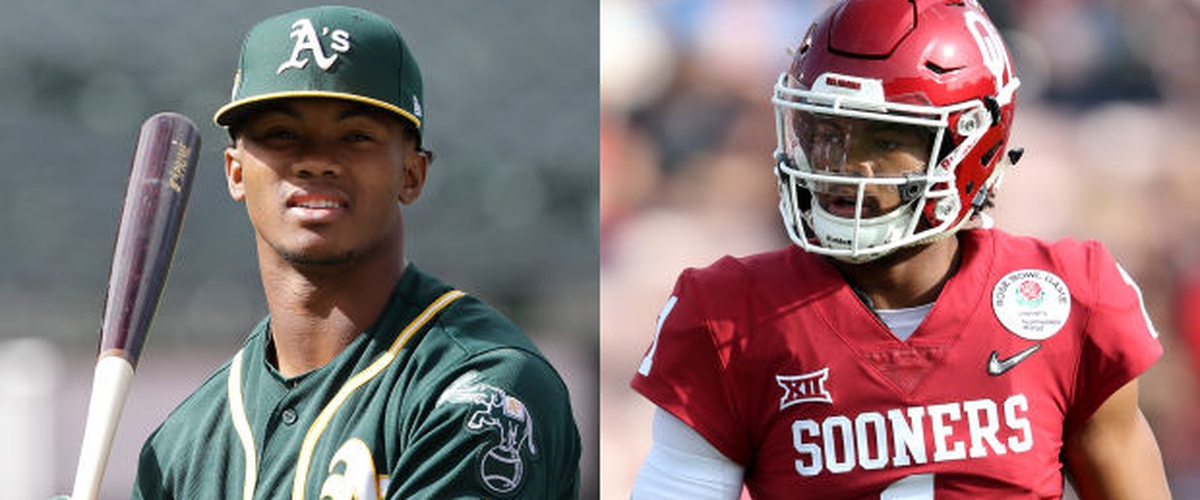 The modern quarterback is a wonder to watch. The combination of scrambling and long, deep passes puts butts in seats across the nation at both the college and professional level. It makes football exciting, and leaves us on the edge of our seat ready to see if he can wiggle is way out of pressure to uncork a deep ball or if he will run the option for first down. It's exciting and dangerous, and the careers don't always last - and guys like Kyler Murray know it.
Assuming the throne of one of the most talented dual-threat quarterbacks in recent memory is never easy, but Kyler Murray has jumped in as the head of an Oklahoma Sooner offense and captivated an audience every Saturday that makes us think - "How in the hell did he escape that..?" Listed at a very generous 5'10" 195 pounds he is every football coaches nightmare. The athleticism paired with his awareness and quickness makes him almost impossible to tackle.
And when I say almost impossible to tackle, I mean it. Look at this dude move.
This isn't new for Kyler. We've seen his prowess as a runner before he even put on a Sooners uniform. Here he is with Texas A&M making others look foolish.
And here's his high school tape. Just for good measure.
Surely this man is an NFL talent, right? You're absolutely correct, but it's hard to ignore as a young man in this generation the effects football has on not just the body but the brain. Because of that, Kyler Murray is pursuing his other passion - baseball.
This is no surprise to those close to Murray. While his MaxPreps stats are inconclusive, his accolades are impressive. Murray was the first to play in the Under Armor All-American football and baseball games in his senior year and was expected to declare for the MLB Draft, but opted to sign his LOI with Texas A&M instead. He was due to play for the Aggies baseball team in the Spring of his Freshman year but transferred to Oklahoma.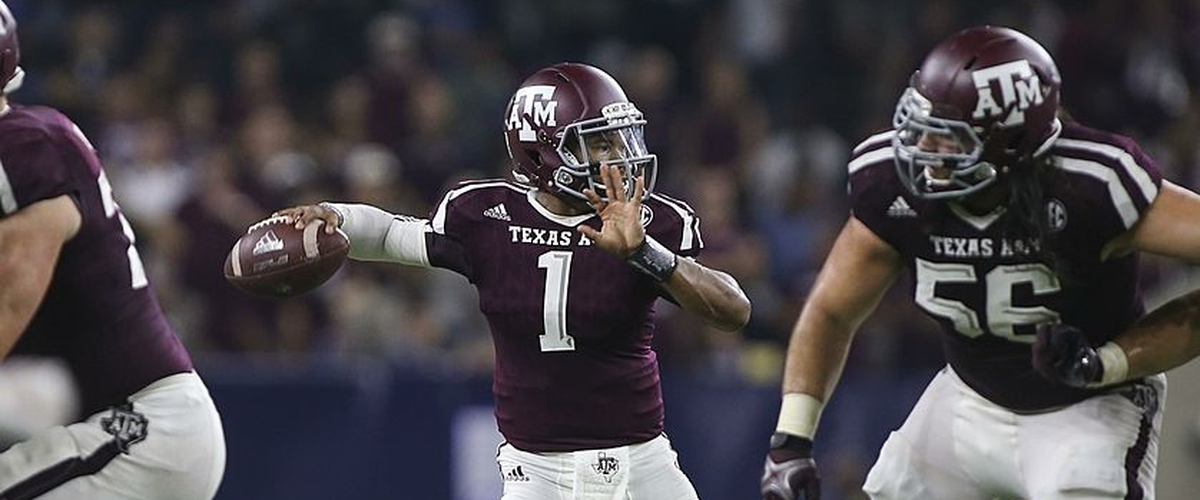 His college baseball career at Oklahoma was severely overshadowed by his success on the football field. But none of this was about his success. It was about safety.
The thing about being drafted in baseball is that you don't always have to report to your assigned minor league team. So when Murray was selected 9th overall by the Oakland Athletics this summer, it was a tough decision for Murray. Take the signing bonus ($5,000,000) and report to the minors, decline and see what happens next Spring (NFL Draft) and explore being a MLB free agent, or sign the contract and play his last season of football at OU and report after. Kyler took his safest bet in the last option.
A lot can happen from now to reporting to A's camp. With the increasing attention directed towards concussions and its affects after after retirement, there's no doubt that it swung Murray's decision. More and more parents of children are directing them away from football and towards sports with less contact. It's bad PR for football that cannot be avoided, but it's necessary attention. Murray's play style is dangerous and makes him more susceptible to concussions - but the A's are willing to run the risk. Billy Beane has never been one to shy away from chance, and Murray is a huge gamble in terms of staying healthy.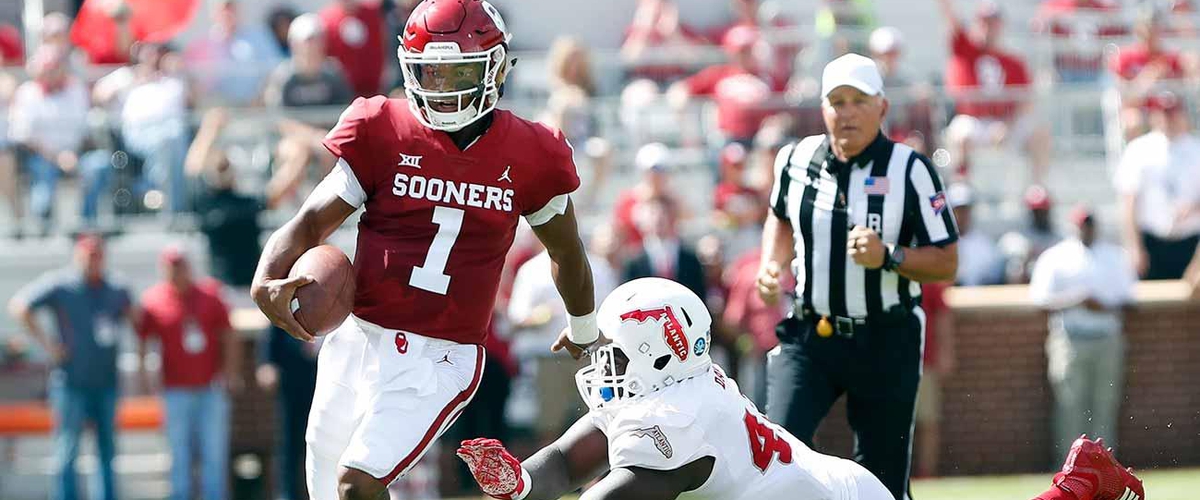 Here's another angle. Unlike football, if anything happens, Murray's money is guaranteed. In the current state of football, a quarterback like Murray is very attractive but not always practical. He could spend a long time as a back up quarterback with a shelf life that isn't long - around 3 years I would say. True dual-threat guys are seldom successful, and it sucks (I think that's what makes BCS so exciting).
Baseball is just as unforgiving. Murray could be stuck in the minor leagues for a decade, acting as a sporadic call-up to pinch run or act in a platoon role. On the other hand, he could also be the next Seth Smith or Dieon Sanders, both with respectable careers in college football and in professional baseball. Murray's talent alone will keep him in baseball at the minor league level - a career that is not lavish but is also not self-fulfilling. At worst, his safety net is his signing bonus. I don't know about you, but I think I can do well with $5,000,000, at least until I find a new means of income. He'll be alright.
From the factor of health to economics, baseball makes for a healthier career (and life) and can lead to a more lucrative career as well. It's surprising to the casual fan that watches Murray every weekend, but its the smart one.
---