The Pedroia Doctrine - Part 1: The Reality of Michael Chavis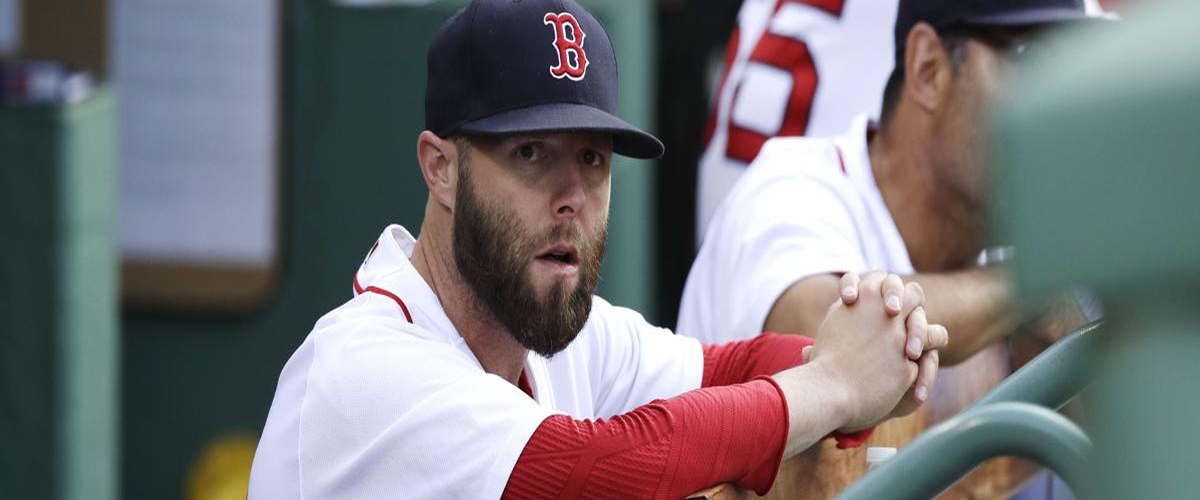 The Red Sox have had a blistering 2018 season, and are well on pace for the best season finish in franchise history and potentially league history. A mid-2000's lineup that once possessed David Ortiz and Manny Ramirez in their prime years has been reinvented in 2018 with Mookie Betts and J.D. Martinez (and the latter may be even better).
A team that has had everyone hold each other accountable and learn from one another is thriving, but the man who had led the clubhouse and been a field general for close to a decade has been sidelined since the beginning of the season and he's hardly even missed.
That person is Dustin Pedroia.
Pedroia has been a fan favorite in Boston since 2007, when he was a little chubby infielder turned Rookie of the Year. A year that showed flashes of defensive brilliance (saving Buchholz no-hitter in 2007) and offensive prowess proved his the necessity of a young every day second baseman in a team that was on the cusp of turning over. He once again proved his worth with a 2008 American League MVP worthy season. From there, Red Sox Nation was hooked.
But along the way, the Red Sox have seen an injury prone but rugged second baseman shell out seasons that look otherwise healthy. 2013, a season that Pedroia played with a torn UCL in his thumb since Opening Day, was one of his best offensive seasons to date. He also played 2016 in what was speculated to be a left knee that was blown out (turned out to be a partial medial meniscectomy and chondroplasty). A spectacular month of August helped Pedroia bat .318/.376/.825. His 2017 season was shortened to do wrist problems and knee problems, but still posted a batting average of .293.
This season, Pedroia has had only 11 at bats. He has one hit. And is once again down with a knee injury, and has no timetable on a return. I love to be the breaker of hot takes and unpopular opinions, but I can finally say this with conviction - Dustin Pedroia's time is up in Boston.
Pedroia, who turns 35 on the 17th of August, will be owed a cool $15 million next season, with $13 million due in 2020, and $12 million due in 2021. When it's all said and done Pedroia will be 38 and will be one of the longest tenured Red Sox players in the history of the franchise. So why let him go? Moving players is difficult, especially with a large veteran salary, but I think that it can be a move that pays dividends.
The Red Sox have had moderate success at developing middle infielders. Their most recent success story is Xander Bogaerts, who was a shortstop turned third baseman turned shortstop again. An infielder that projected as an impressive bat and less than stellar defense helped Bogaerts shine as the Red Sox chased a title in 2013. Before Bogaerts was Jose Iglesias, who shined in his short time in Boston before being moved when his stock was at its highest. The Red Sox have developed quality middle infielders over the last decade and a half. Management has come and gone over time, but the Red Sox will always be the Red Sox and their ability to build young stars is always going to be at the top of the league. Is it time for the Red Sox to clear a hole for a new prospect again? Maybe. Maybe not.
There's several routes to discuss in moving on from Pedroia. Here is part one, of my self proclaimed "doctrine."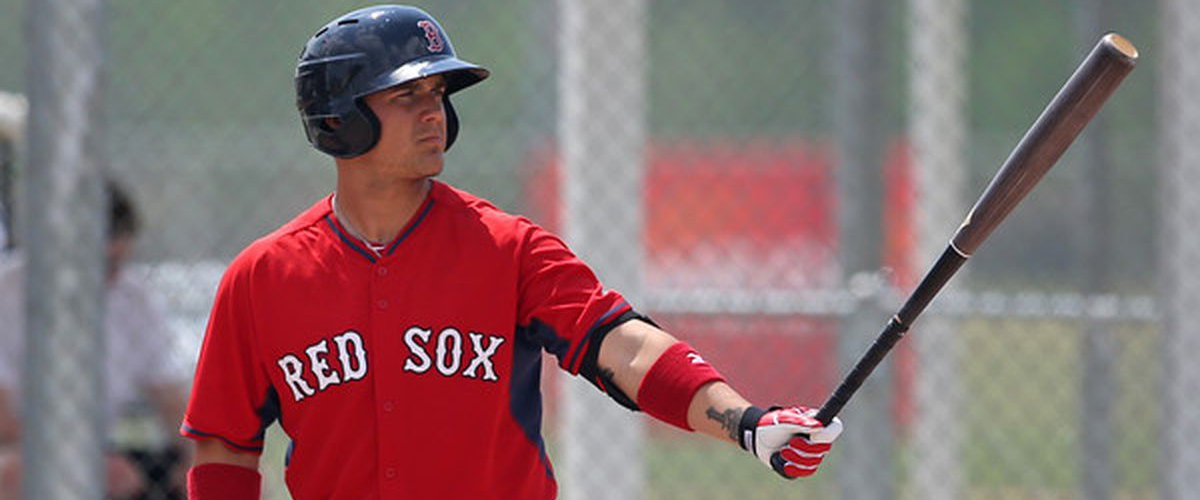 Down on the farm, the Red Sox have Michael Chavis. Chavis, the Red Sox current #1 prospect, recently served an 80 game suspension for a PED suspension for Turinabol (dehydrochlormethyltestosterone, to be exact), a substance that he had no idea existed. Chavis is loved by the Red Sox executives, and for good reason. While he doesn't rank highly in the MLB Pipline Top #100 (He's #99), he posted impressive numbers across A+ and AA ball last season (31HR, 94RBI and a .282/.347 line). While his time away may have taken a dip in his productivity there is no doubting his talent and work ethic. His 60 grade power is rated higher than what was given to Andrew Benintendi and is the same to what was given to budding third baseman Rafael Devers. Both are good signs when it comes to his raw "out-of-high-school-talent."
Soxprospects.com's summary of Chavis reads as him being an asset, only blocked by the future:
"(Chavis) Has the potential to develop into an everyday regular. Needs to make major strides defensively and continue to develop his approach and pitch recognition. Will always be a bat-first player with potential for an average hit tool and plus power. Bat would be an asset if he can stick at third base long-term, but defensive struggles could push him to an outfield corner or first base. Has already worked out at the latter position, although he is an awkward fit there due to his height. Really confident player. Enthusiastic; enjoys playing the game. Hard worker. Student of the game. Injuries have slowed his development."
It doesn't say much in terms of if he has the elusive "it" factor, which is disappointing, but his raw potential can be something. He's a bit on the bigger side for a second baseman at 216 pounds, but this shouldn't deter the Red Sox from seeing what he can do in a middle infield position. His draft day comparison was to current Miami Marlins utility-man Martin Prado but as he's progressed in the low levels he's developed into more of a Jedd Gyorko or Brad Miller type. Both comparisons are big and choppy in the field and are moveable around the diamond but everything they do is acceptable, and liken to players who will always be a hitter first and everything else second - something that we are seeing more and more in baseball now.
He will need to make some adjustments at the plate before making the jump to the bigs. He swings and misses a lot. Ian Cundall explained in 2016 for SoxProspects:
"Chavis is still young and has time to develop an all-fields approach and improve his pitch recognition, but even with strides in those areas, he still will strikeout a fair amount especially as the pitching gets better at higher levels. For these reasons, it's a stretch at this point to project him to have anything better than a fringe-average hit tool long-term."
I am not by all means saying that Chavis is the next man in Boston. He's still got a long way to go before Dave Dombrowksi can trust him as an every day man. He's raw, young, and has potential to play a style that is often undervalued at the major league level. With an already shallow pool in the farm system, moving Chavis in a trade package would not be ideal - but trading prospects is not an unfamiliar trait for Dave Dombrowksi. His keen eye for young talent and depleting and rebuilding farm systems has been seen before and Chavis could be a high commodity if he develops plate discipline.
But all of that is unknown. Pedroia, if he comes back, will assume the throne of second base again and everything will resume as normal. Michael Chavis could turn into the next Lars Anderson in the process. But here's to hoping, right?
Note: In the process of wrapping this article up, Chavis was named to MiLB Pipeline Team of The Week, due to 14 hits over the past week. He's batting .560 through 6 games in Portland.
---