Atlantic Division Prediction
?Over the next week we will be making our predictions for the divisions and the playoffs. We will make our predictions in reverse order starting with last place to first place. Tell us how you see things playing out this year in the comments below.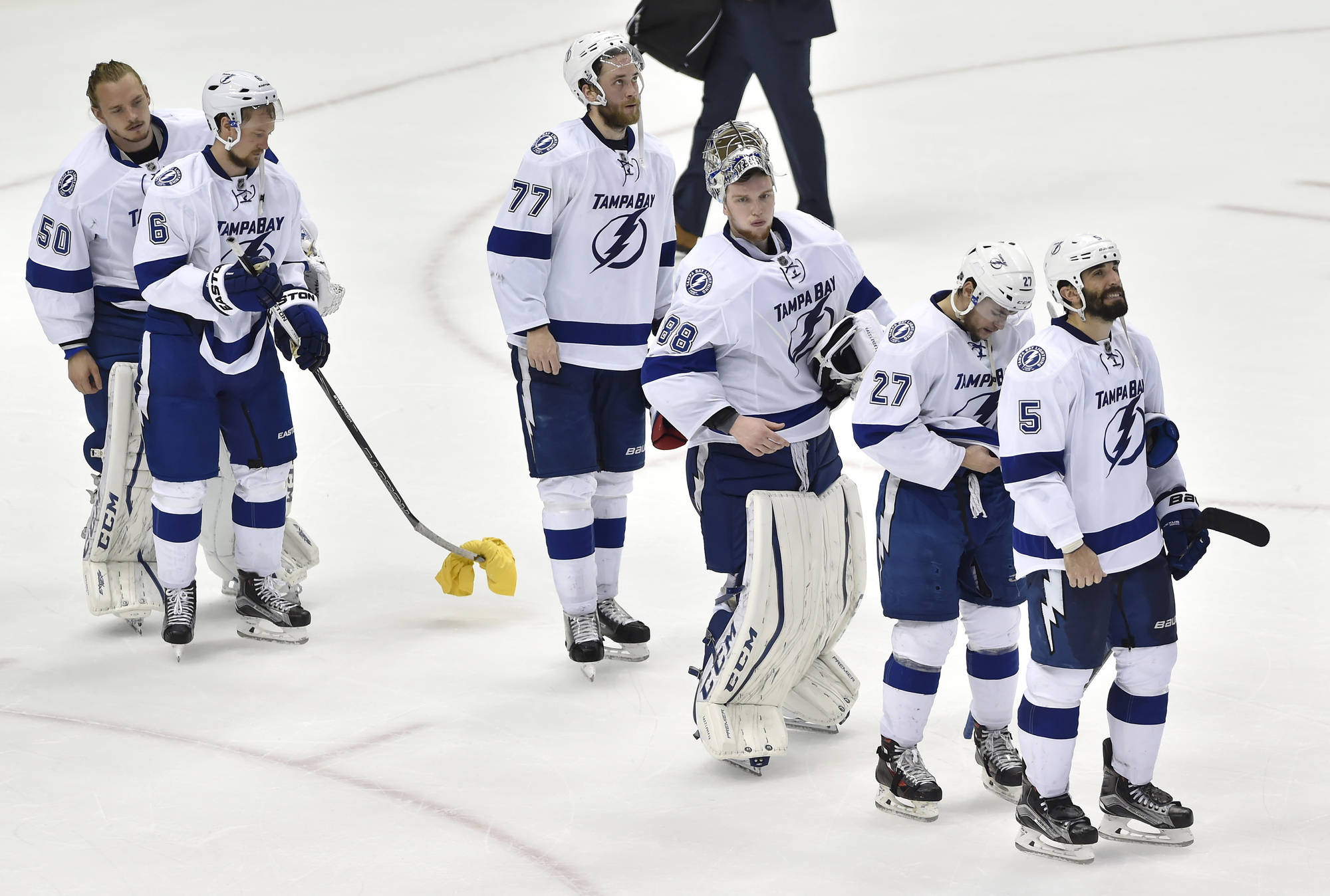 Don Wright-USA TODAY Sports
8. Toronto Maple Leafs
Fans in Toronto were ecstatic when they landed the number 1 overall pick in the draft and were able to select uber prospect Austin Matthews. While Matthews is looked at as the savior for the organization, it is going to take more then just him to push the Leafs to the playoffs. Toronto's leading goal scorer last year, Leo Komarov, finished with just 19 goals. The Leafs will continue to rebuild and will be fighting for a spot in a few years, just not this year.
7. Buffalo Sabres
Buffalo finished better than most people expected with a young group of players but just like Toronto they are still not ready to compete for a playoff spot. Bringing in Kyle Okposo will boost the offense and Justin Falk will enhance the defense but it's the question in net that will hold them back the most. Robin Lehner, Linus Ullmark and Anders Nilsson will fight for playing time but no one stands out as a clear number 1. Another year and this team may be in the cusp.
6. Ottawa Senators
Another team with goaltender questions is Ottawa. Unlike Buffalo, Ottawa has a number one in Craig Anderson but it's the question of can Anderson and Andrew Hammond combine to push Ottawa to the playoffs. The Sens could contend for a playoff spot if they can get consistent offense as well. They have the talent but can they execute. Ottawa will push for a wild card spot but will ultimately fall short.
5. Florida Panthers
I hate putting this team out of the playoffs, they were fun to watch last year and I want Jaromir Jagr to get another chance at a Cup, but I think last year was a fluke. Florida took advantage of a drop in play by regular playoff teams but those teams are going to bounce back this year. Adding Keith Yandle and Jason Demers will bolster their defense and make a playoff run possible but it's going to take a lot of points to get in this year. Jagr is going to end his career by missing out on the playoffs.
4. Detroit Red Wings (Playoffs)
Somehow this team is going to make the playoffs again. Losing Pavel Datsyuk was going to hurt until they signed Frans Nielsen to take over. Taking a flyer on Thomas Vanek could prove to be a very underrated signing. Detroit is getting younger but they can reload with the best teams out there. Dylan's Larkin is going to be become a nightmare for goalies this year. It will still be a one and done in the playoffs though as the Wings don't have enough just yet.
3. Montreal Canadiens (Playoffs)
Losing Carey Price last year showed the Canadiens how much they rely on their star goalie, so they went out and added a defensive defensemen just in case. Montreal dealt budding star P.K. Subban to Nashville for Shea Weber trading offense for a heavy hitting defender. They also added some grit in Andrew Shaw so the Canadiens will be a much more physical team than last year. It's still going to hinge on Price and his health but if he World Cup of Hockey is any indication, he is going to be just fine.
2. Boston Bruins (Playoffs)
Another team who failed to meet expectations last year, the Bruins just had an off year. With the skill on offense it was surprising to see Boston miss out on the playoffs. Adding David Backes to the front of the net will free up those skill players to move in space and have a ready made screen on goaltenders. Having Tukka Rask in net helps as well. A big determining factor in the Bruins success this year will be how the defense stacks up. Zdeno Chara isn't getting any younger and this could be his last shot at another Cup.
1. Tampa Bay Lightning (Playoffs)
Boy are things going to be exciting in Tampa this year. Steven Stamkos is locked up for his career, the team oozes talent and Ben Bishop is one of the best goalies in the league and he may not even finish the year in Tampa. Tampa is just like Washington in that it would be an absolute shock for them to not be one of the the top teams in the league. Tampa has speed, size and skill which is a deadly combination. This could be Tampa's year.
How did we do? What do you think? Let us know in the comments below.
---