Blues Add Nail to Toolbox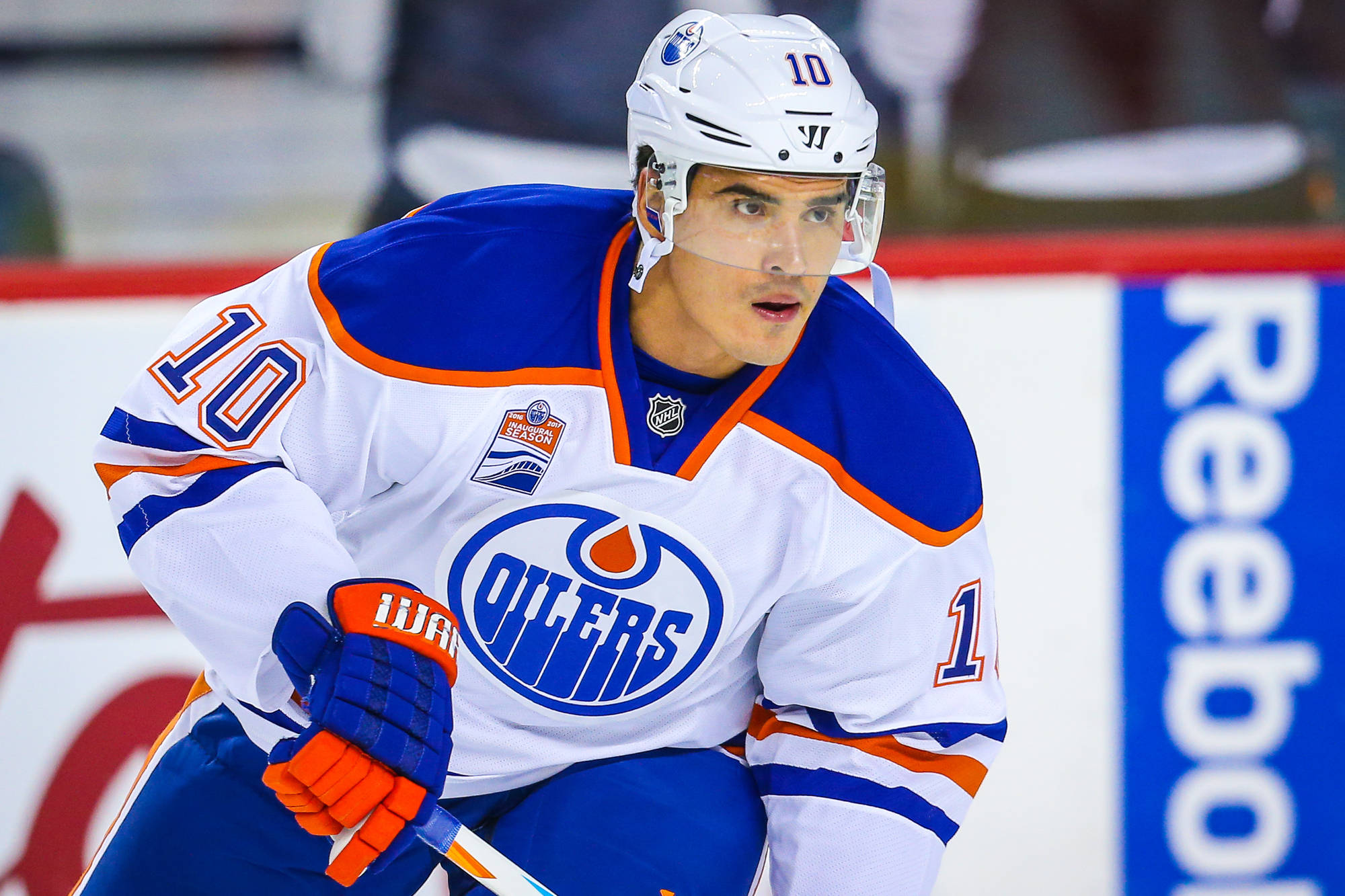 Sergei Belski-USA TODAY Sports
It may not have been the Stanley Cup but the Blues were able to pry something out of the Chicago Blackhawks hands yesterday. Amid the rumors that Edmonton would be trading disappointing forward Nail Yakupov to Chicago, GM Doug Armstrong slipped his way in to the
talks and shored up his team.
The trade didn't cost the Blues much for a recent number one overall pick, just minor leaguer Zach Pochiro and a conditional draft pick. The pick is a 3 round pick in 2017 unless Yakupov scores 15 goals this year when it will turn into a 2018 2nd rounder. The Blues will have to pay the totality of Yakupov's salary but with Vladimir Sobotka not returning the team had the extra money.
Yakupov had a solid first year when he scored 17 goals in the strike shortened 2012 season but has seen a decline in the years since. In 60 games last year Yakupov scored only 8 goals. To be fair he has played on a struggling team that hasn't produced despite multiple top picks. Playing defense was never a requirement in his tenure in Edmonton either as his -88 rating in fours shows. Yakupov will have to show he is willing to change his mindset joining a Blues team that has been one of the better defensive teams in recent years.
The Blues are hoping a change of scenery will do Yakupov good and Nail agrees. In his first interview after the trade Yakupov said "obviously I think it's a good thing for me" and he even took a shot at his old teams lack of success, "I don't know what winning is and I'd like to feel that."
Yakupov's arrival allows the Blues to settle their lines with more NHL players amid the injury to Jaden Schwartz. Yakupov will allow David Perron to slide up to the second line with Schwartz out and will pair well with Patrik Berglund and Dmitrij Jaskin to start the year. When Schwartz returns, Perron will return to the third line and Jaskin will move to the fourth line, alternating with Ryan Reaves.
Blues fans shouldn't expect Yakupov to be THE answer to our problems but if he even just reverts back to his rookie season play it's going to be a huge win. For all the bad contracts and iffy moves Armstrong has made here, this one could actually turn out to be a coup. Yakupov is just 23 and will be a restricted free agent after the year so the Blues have a chance to have another top six forward for years to come.
---