Blues Open Home Season vs Wild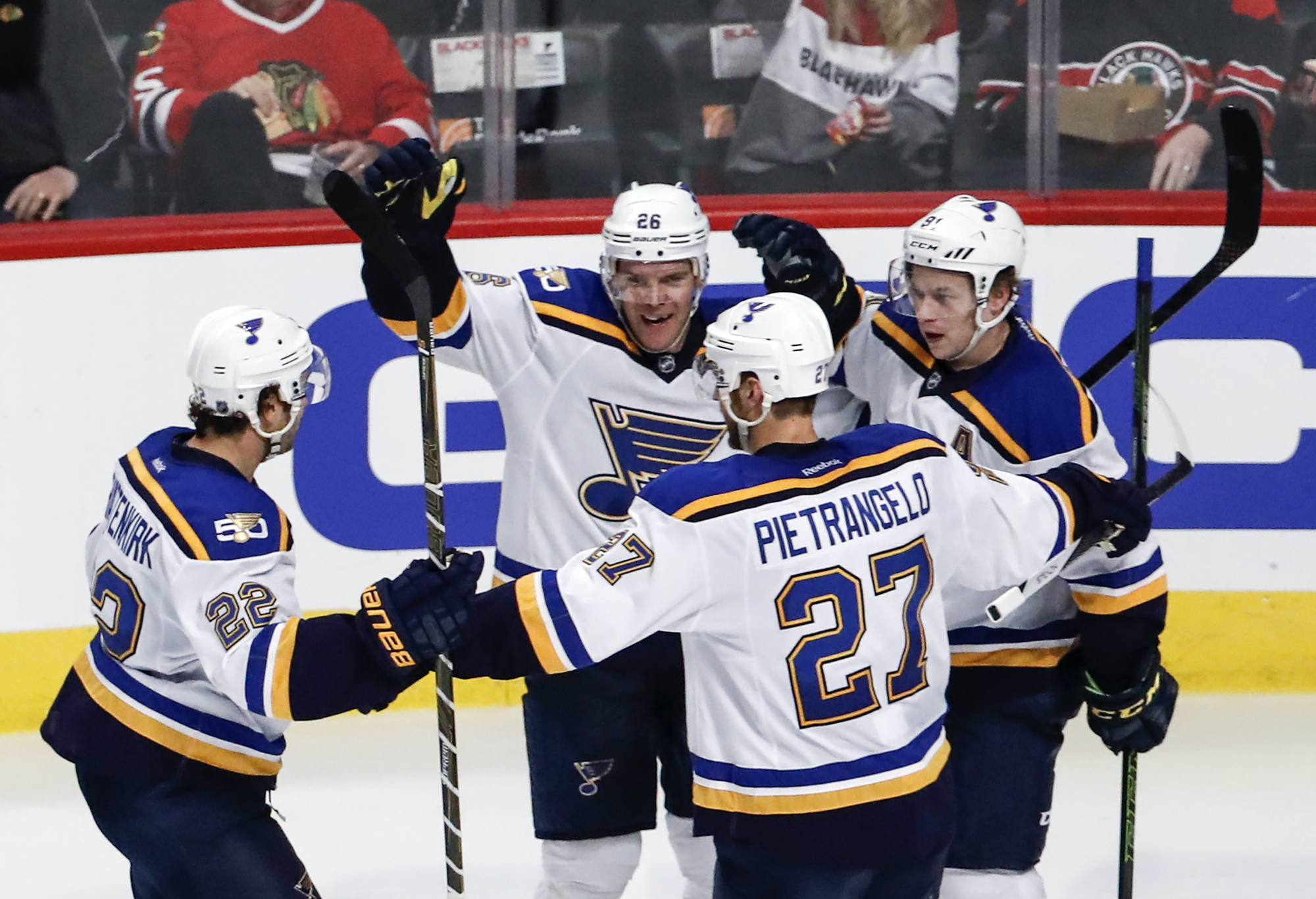 Kamil Krzaczynski-USA TODAY Sports
The Blues started the season off with a bang in Chicago last night. Vladimir Tarasenko scored two goals, the power play went 3 for 5 and the Hawks scored the best empty net goal ever. The 5-2 victory showed some of the best aspects of this Blues team but also showed some of what they are lacking.
But there isn't much time to tweak the game plan as the Blues are right back at it tonight. The home opener is tonight against the Minnesota Wild, who play their first game of the season.
The Wild look roughly the same as last year but new coach Bruce Boudreau brings a winning style to the team that will be new for Wild fans. The Wild will also roll out their biggest offseason acquisition Eric Staal.
The Blues make two lineup changes to try and inject some freshness to the team after last nights game. Carl Gunnarsson gets back in the lineup replacing Robert Bortuzzo who's ever giveaway in his own zone led to a Chicago goal. Magnus Paajarvi replaces Dmitrij Jaskin on the third line.
Jake Allen will be in net again, easing fans minds that he is healthy after his injury scare. Allen stopped 17 Blackhawks shots last night including two key stops in the third period. Allen has played well against Minnesota in his short career, going 2-1-0 with a 1.97 goals against average.
A player to watch for each team:
Ryan Suter has been a workhorse for Minnesota, appearing in all but 5 game series over the last 4 seasons. Suter hit a career high in points last year with 51 and has a chance to eclipse that this year.
Alexander Steen has a seven game point streak against Minnesota. Steen has 2 goals and 7 assists during that streak. Last night he assisted on two goals.
The puck drops at 7 tonight on Fox Sports Midwest or stream it online. Cheer on the Blues as they go for a second straight win to start the season.
---