Metropolitan Division Prediction
?Over the next week we will be making our predictions for the divisions and the playoffs. We will make our predictions in reverse order starting with last place to first place. Tell us how you see things playing out this year in the comments below.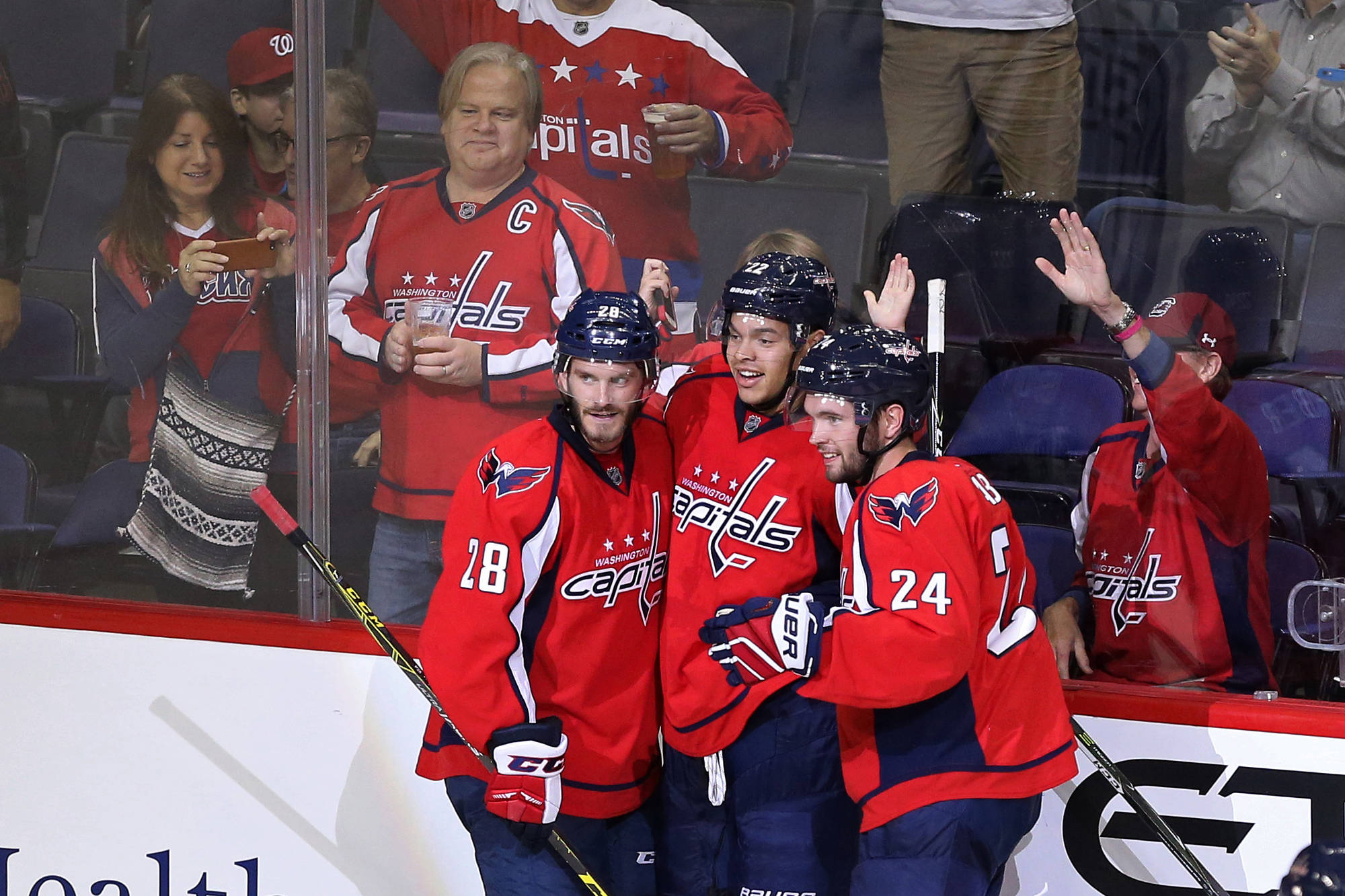 Geoff Burke-USA TODAY Sports
Repeat Divisonal Winners?
8. Columbus Blues Jackets
The Blue Jackets finished in last place last season, 8 points behind New Jersey. Columbus didn't add much aside from Sam Gagner in the offseason and if Sergei Bobrovsky can't carry over the strong play from the World Cup of Hockey, a lottery pick is likely in next years draft.
7. Carolina Hurricanes
The Hurricanes exceeded expectations last year but a step back is coming this year. Carolina added Bryan Bickell and Teuvo Teravainen from Chicago in the offseason but this team is still young in a very deep division. Next year could be the year they push back into the playoffs.
6. New Jersey Devils
If not for he Weber/Subban trade, the Devils may have had the biggest acquisition in the offseason. The Devils shipped Adam Larson to Edmonton for Taylor Hall straight up which is a huge win for New Jersey. Corey Schneider likely can't replicate his 2.15 GAA from last year and that will keep the Devils just outside of the playoff picture.
5. Philadelphia Flyers
The Flyers are another young team in this division and like Carolina will take a step back from their success last season. Shane Gostisbehere is part of a new crop of young, talented defensemen in the league but all his talent won't keep pucks out of the net. Michal Neuvirth has bounced around the last few years since backing up in Washington and hasn't gotten a starting gig yet. Neuvirth had his best statistical season in his career but a regression is likely. The Flyers will fight for a playoff spot but will just miss out.
4. New York Rangers (Playoffs)
Henrik Lundqvist isn't getting any younger and the Rangers still won't be a goal scoring machine like the Capitals. The addition of Jimmy Vesey will get fans excited but the excitement should be tempered as he acclimates himself to the NHL. Mika Zibenejad and Michael Grabner will give the Rangers more speed and that help them edge into the playoffs. This could be the last shot for Lundqvist and Rick Nash.
3. Pittsburgh Penguins (Playoffs)
This could be a transition year for the Penguins in net with Matt Murray likely phasing in for Marc-Andre Fleury. There won't be a significant drop off in play between the two but a Stanley Cup hangover is likely. But you can't keep a team with the best player in the league down and Sydney Crosby never seems to disappoint. The biggest drawback may be Crosby playing in the World Cup of Hockey, that's a lot of wear and tear on Crosby's body.
2. New York Islanders (Playoffs)
The Islanders are going to make a significant leap this year. Adding a Cup winner in Andrew Ladd and a playoff performer like Jason Chimera is what will push this team over the edge. Jaroslav Halak looks like he will be in steal the show mode this year and the Islanders just signed Dennis Seidenberg to bolster their defensive corps. John Tavares will become a household name this year with a strong playoff performance.
1. Washington Capitals (Playoffs)
It's going to hard to knock off the Capitals again this year, at least in the regular season. Washington has too much fire power and adding Lars Eller from Montreal could be the low key move of the offseason that provides the biggest return. Braden Holtby was phenomenal last year and even a downgrade from last years 48-9-7 season will be enough to take the top spot in the division. But can Washington get the monkey of from of their backs in the playoffs? That will be the biggest question.
How did we do? Not enough respect for a team or too much for one? Tell us in the comments below what you think. Check back tomorrow for our Atlantic Division preview.
---