25 Teams In 25 Days: Bishop Loughlin Lions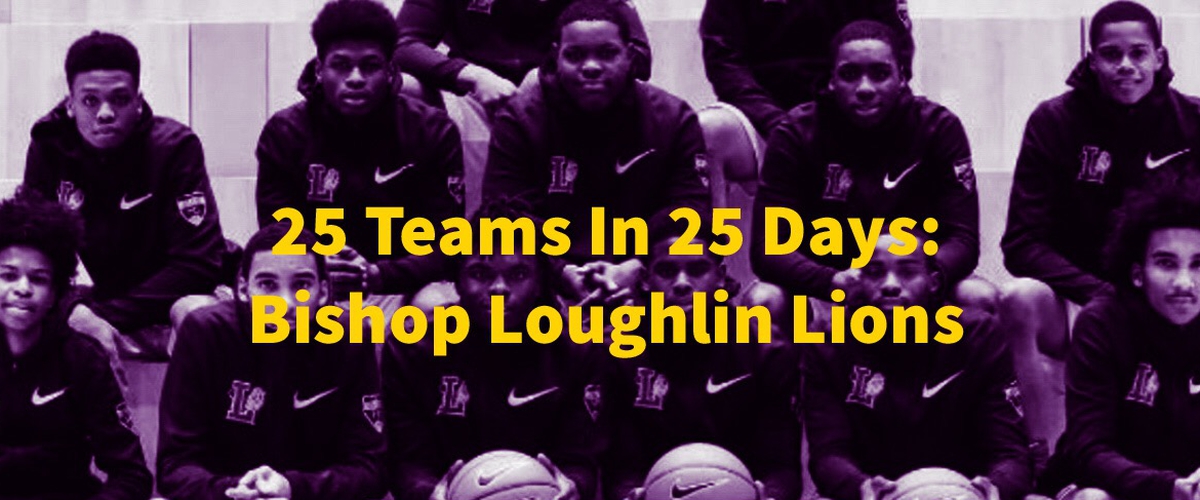 2017-18 season at a glance: 10-17 record reached CHSAA city quarterfinals
Players to watch: Julian Champangie, Justin Champangie, Taj Chiles, Jahiem young
The Bishop Loughlin Lions May have lost some players but they are still one of many teams in the CHSAA to look out for.

One of the reasons why Loughlin is a team to look out for is the duo of the champangie Twins Justin and Julian. Both players had a big summer with the new heights program and they are set to have a big year. Outside of the Champangie Twins, the lions also have guards Jahiem Young and Taj Chiles in the backcourt. The Loughlin Lions had a great run in the summer at the Smartball Classic where they reached the championship game. Despite losing in that game to South Shore, the Lions run at Smartball proved that they are a much improved team.
During the preseason, the Champangie Twins both shined at the IS8/Nike Fall tip off classic. Justin made Is8 all tournament 1st team while Julian made the 2nd team. Julian Champangie got MVP honors at the Philly vs NY 2020 game.

Key Games to Watch

December 9th. Vs Stepinac

On December 9th, the Loughlin Lions will have their shot at going up against the defending City and state federation champions in their house. Expect this game to be a sellout.

December 16th vs Thomas Jefferson

This game will be a reunion between AAU teammates Justin and Julian Champangie and top Sophomore guard Jaquan Carlos. It's also the last home game before the Lions travel to Delaware and New Orleans to compete in the Slam Dunk to the Beach tournament and the AllState sugar bowl tournament .

January 13th vs Christ The King

In order to prove that they are the best in the Brooklyn-Queens division they have to beat the best. Many people believe early this season that CTK will run away with the Brooklyn-Queens diocesan championship, it will be up to the lions to prove people wrong. This will be one of two meetings between both teams.
---