25 Teams In 25 Days: Cardinal Hayes Cardinals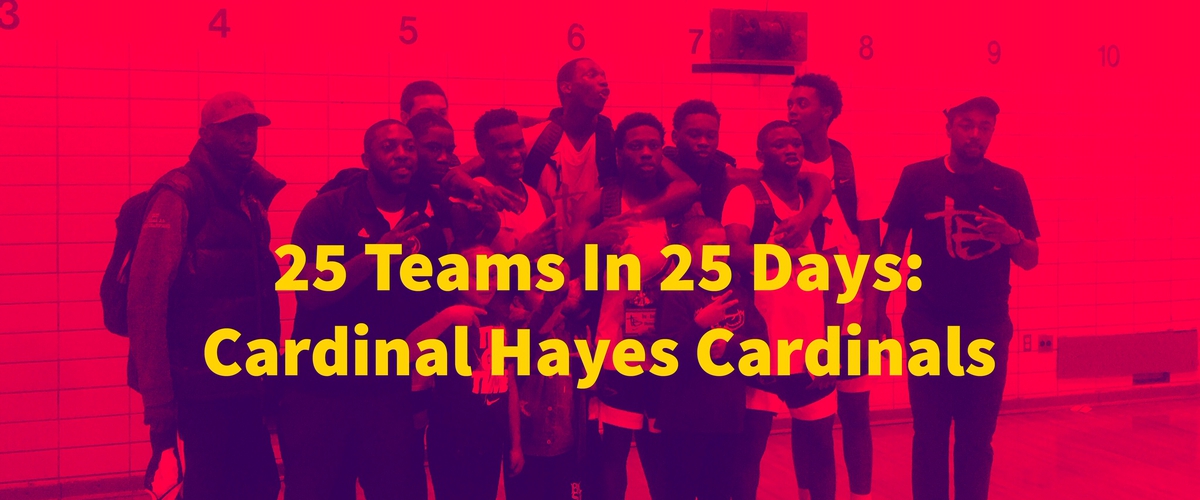 2017-18 Seaaon at a glance: 20-7 record, reached CHSAA Intersectional semifinals
Players to Watch: Joe Toussaint, Adam Cisse, Jaylen Murray
Last Thursday, Iowa Commit Joe Toussaint made a statement by leading the Cardinals to their second straight championship at the Tru-Ballaz Preseason Invitational. In that game, he scored 30 points and earned his second MVP honors. With his performance, there's no question that he is the leader of this team but there is also tons of talent with him as well.
Sophomore guard Jaylen Murray scored 16 points in that game as well and he along with Toussaint have shown that they are one of the top backcourts in the city.
We already know that Toussaint and Murray will be running the show in the backcourt for Hayes but there is more to the team than just those two. Senior forward Adam Cisse would look to make more of an impact on this team as he has expanded his game to outside the three-point line.
Outlook
A strong preseason has shown that Hayes has what it takes to contend for the CHSAA title. Joe Toussaint has been there before as he led Hayes to the city title back in 2017 as a sophomore and with the extra help that he has in his senior year, it's a sure thing that He wants to end his career the same way he did during his sophomore year. With Joe Toussaint and Jaylen Murray running the show in the backcourt and a great supporting cast, there is no question that Hayes once again will be a force in the CHSAA.
The Cardinals have a stacked schedule that includes some non-conference games at the Apparel challenge in January, the Empire Invitational, Primetime shootout and more. Look for them to test themselves against the top teams in the area as well as the country.
---