25 Teams In 25 Days: South Shore Vikings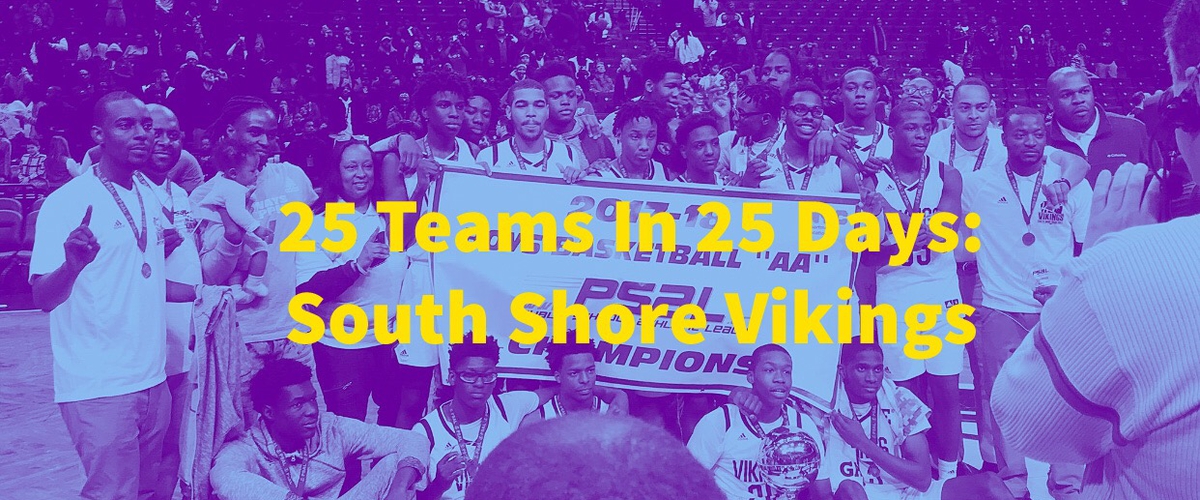 2017-18 Season at a Glance: 18-9 overall Record Brooklyn Borough champions, PSAL City champions, Reached NY state federation championship

Players to Watch: Femi Odukale, Kadary Richmond, Isaiah Richards
The South Shore Vikings will come into the 2018-19 season as the No.44 ranked team in the country according to Ballislife.com's fab 50 rankings. This is a team where most of the players have played together for many years.
The Vikings return just about everyone from their PSAL City championship team including Last year's championship MVP Femi Odukale. The 6-4 guard is looking to finish his career strong and he is off to a strong start. Odukale earned 2nd Team honors at the Is8 Nike fall tip-off classic as well as third team honors at the Hoop group fall showcase. Along with Odukale, Kadary Richmond, a 6-6 shooting guard earned all team honors at is8 and hoop group as well. The Vikings earned a big victory over nationally ranked Roselle Catholic over Jersey. We know it's only preseason but when an NYC public school team plays well and beats nationally ranked teams it means a lot not only to the team but the league as well.
In the frontcourt, FIU Commit Isaiah Richards has shown much progression over the years at the Canarsie, Brooklyn school the 6-8 big man will be a force in the paint for the Vikings but will also have help from Christ the King transfer Phillips Joseph and Anthony Latty.
South shore also has a strong supporting cast with guards such as Kareem May and Dwight Davis Jr and others that make the Vikings one of the deepest teams in the city.
When you are the defending City champions one thing you must do is improve your schedule and with the amount of talent and experience that South Shore has it's only right.
Aside from a tough Brooklyn AA league schedule, the Vikings may have the toughest non-league schedule in the city. The Vikings will be starting their season in the south as they will be playing in the Adidas Hoopsgiving tournament in Atlanta. The next big tournament will be the Battle in the Apple tournament at Barclays arena on December 9th against Christ The King. On December 19th-23rd the Vikings will be participating in the King of Bluegrass tournament in Kentucky followed by the apparel challenge in January then the BIG Apple Invitational vs Luhi and in February they will play the Patrick school in the Primetime Shootout.
The challenging Non-league schedule will prepare the Vikings for another postseason run. There could be many challenges ahead for the Vikings but there's no question that will stop them from a run back to the city championship.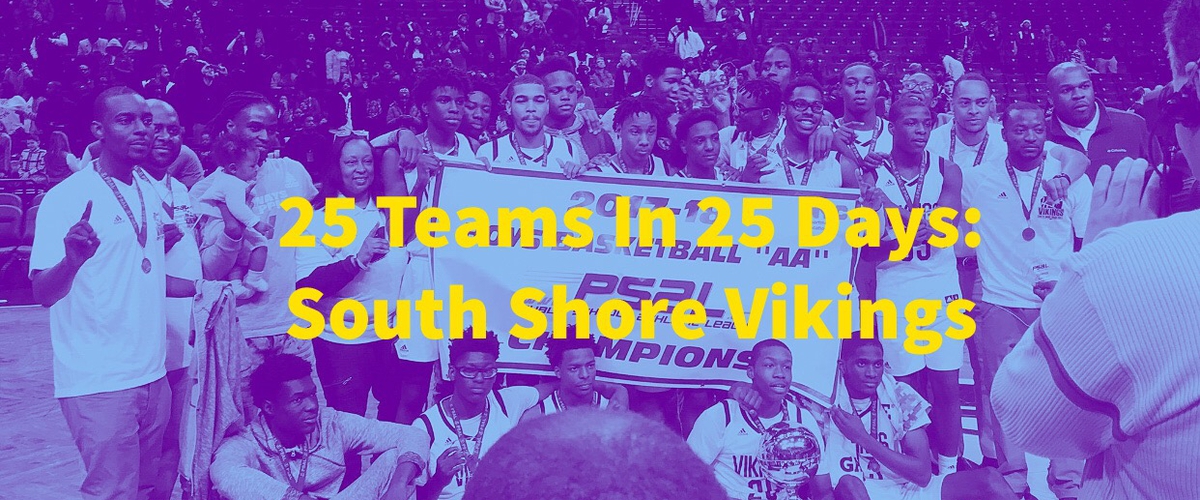 ---