25 Teams In 25 Days: Brooklyn Collegiate Lions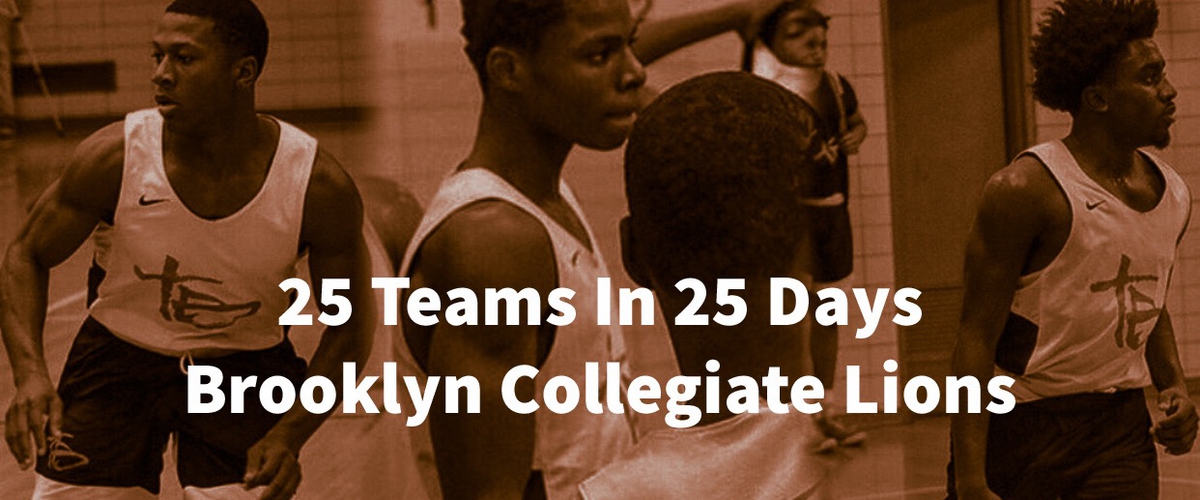 The 2017-18 season at a Glance: 17-10 overall record, reached 2nd round of playoffs.
Key additions: Amahrie Simpkins, Jaylin Anderson
We continue In the Brooklyn AA with the Brooklyn Collegiate Lions, a team that remains to be on the rise in the PSAL. The Lions return a majority of their starters from last year but also have some young pieces that could make an impact right away this season.
Senior guard Glen Anderson and junior Majesty Johnson have already put the city on notice as one of the top backcourts in the city. Anderson and Johnson both can push the tempo, score, pass, and defend. Charles Brown, a 6-3 senior, is looking to finish his high school career strong at the Brownsville school. During the preseason Brown has shown how much of a perimeter threat he can be by shooting 50% from beyond the arc.
6-7 Forward Erlyn Ramirez will be a force in the paint for BC.
Along with the seniors the Lions have a great supporting cast that will contribute in a big way this season. The Lions have junior wings Jaylin Anderson and Amahrie Simpkins who will look to make a massive contribution to the team this year. Anderson is playing his first year of varsity after helping lead the JV team to a 9-5 record last year. Simpkins didn't play due to academics previous year, but he has made a quick transition to varsity so far. The 6-5 Simpkins could be one of the most athletic players on the team
The Lions have an excellent non-conference schedule which include the city legends Classic, governors challenge in Maryland vs. nationally ranked Lincoln Academy (GA), the big north shootout in Brooklyn vs. DC powerhouse Woodrow Wilson and many more. Their non-conference schedule will give the Lions a chance to get more national exposure as well as prepare them for the psal City Playoffs.
Outlook
It's no question that the Brooklyn Collegiate Lions will be at the top of the Brooklyn AA league with Jefferson and south shore, but this is also going to be the year they make a deeper run in the PSAL city playoffs. The key however for the Lions is to finish at the top 3 of the division for better seeding. Last year Brooklyn collegiate finished at 7-7 in league play and fifth in the division. This team had a few winnable games that got away from them, but there's a strong chance that they have grown from that. One thing we don't expect from The Lions is a second-round exit from the playoffs with the maturity and depth that they have they should be a tough out in the Brooklyn AA division.
---