Q&A with Jaden Bediako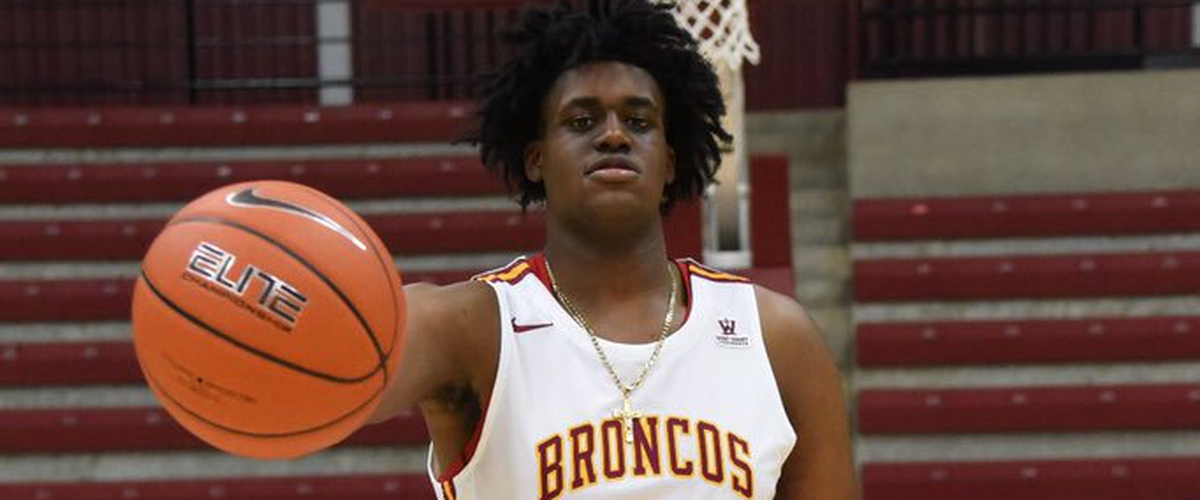 Jaden Bediako is one of the best High School players in Canada. The 6'10', 230-pound centre is ranked the #20 Canadian player in the class of 2019 by North Pole Hoops, and a 3-star recruit by 247 Sports. Jaden had offers from Division 1 schools such as Santa Clara, USC, Oklahoma, and Virginia Tech, and ultimately chose to commit to Santa Clara, where he will don a Broncos jersey during the 2019-2020 campaign. I had the chance to ask the three time BioSteel All-Canadian a few questions about his game and goals for next season!
Aly: Who in the NBA would you say has a comparable playing style to you?
Jaden: I think there are a mixture of bigs of who I play like. I think [I play like] Jahlil Okafor, Joel Embiid, Andrew Byum, and Angel Delgado (Former Seton Hall Player). I have a soft touch like those guys and I have a go-to move, however I'm still working on my counter moves. I got better at shooting this season, so I can shoot the ball from 18 feet. I can handle the ball in face up moves and from the high post, [however] that's only if people give me the opportunity to do that. I can pass well from the high post like [Nikola] Jokic, but he's a GOAT at passing. I'm catching on however.
Who do you have in the NBA Finals this year, and who wins it all?
Golden State Warriors and the Mikwakuee Bucks. GSW in 5, 6, or 7.
What about Santa Clara's recruitment convinced you to commit? Were there any other schools that had your interest?
Santa Clara is in the Silicon Valley and there are many job opportunities there, so I picked [them] because I believe based on networks I'm about to build there that I will have a good secured job down the road when I'm done with basketball. The coaching staff have watched me for a while and picked up on my strengths and weaknesss and they believe they can help on my weakness. They're nice, but I know when I get onto Campus it might change. All the coaches at SCU have coached in the PAC 12 and coached multiple pros so I know I'll be in good hands. The West Coast Conference (WCC) was national ranked eight out of the 32 conferences and beat the Pac 12 10-7. SCU beat USC and WSU. Gonzaga is always ranked and Saint Mary's and BYU are followed behind, but the rest of the conference is competitive as well, so for me going to a good conference also played a factor.
These past three years you had a chance to play in the BioSteel All-Canadian Game. This year you put up impressive numbers with 16 PTS, 7 REB, and 3 BLKS. How was that experience for you, and what other experiences in your career have you had that have stood out to you?
This experience was great at Biosteel. We blew the lead in the 2nd half, but it was fun and i was playing well. I got a chance to play with multiple Team Canada teams (2015 U16, 2016 U17/U18, 2018 U18), I was at NBA Basketball Without Borders Camp in the Bahamas in 2017 and won gold with Team Ontario at the 2017 Canada Summer Games. These are some experiences to name a few. They all had their ups and downs, [such as] not playing a lot with the older guys on the national team, to good moments [such as] playing at Basketball Without Borders, and my team winning it all in that camp and Summer Games Gold. I can't wait to have many more.
Follow @maplehoops on Instagram for the latest on top Canadian HS Basketball Players!
---