HurricaneDij's Annual Top 50 NBA Players List (Year 13)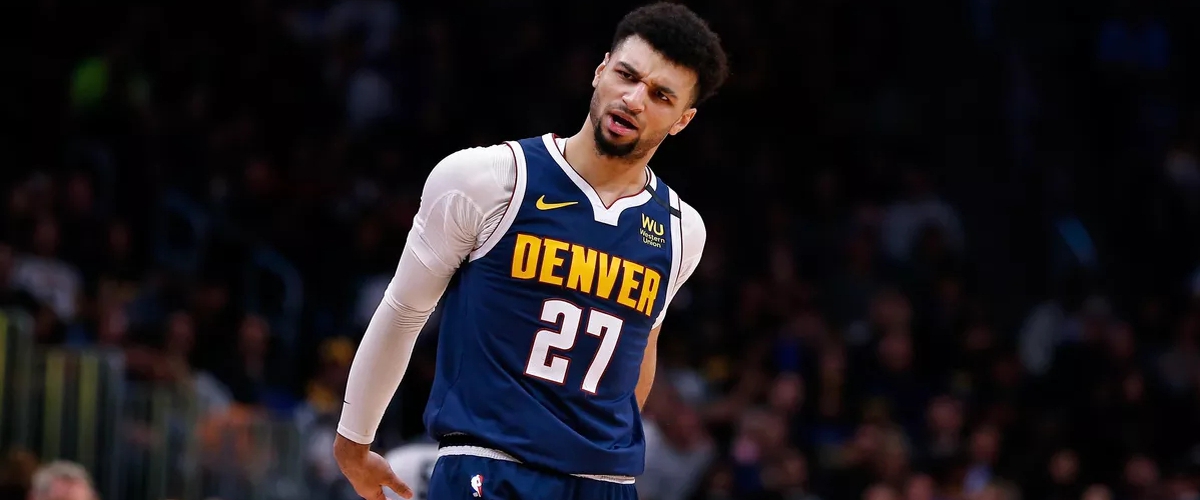 *Last year's ranking in parenthesis.
1) Giannis Antetokounmpo, F, Milwaukee Bucks (1)
2) Kawhi Leonard, SF, Los Angeles Clippers (2) – His emergence as a facilitator for the Clippers allows him to hold off LeBron James, the greatest player of this generation, for the #2 spot – At least for 2020.
3) LeBron James, G/F, Los Angeles Lakers (4)
4) James Harden, SG, Houston Rockets (3)
5) Anthony Davis, PF, Los Angeles Lakers (8)
6) Kevin Durant, F, Brooklyn Nets (5)
7) Luka Doncic, SG, Dallas Mavericks (21)
8) Stephen Curry, PG, Golden State Warriors (6)
9) Damian Lillard, PG, Portland Trail Blazers (7)
10) Russell Westbrook, PG, Oklahoma City Thunder (10)
11) Joel Embiid, C, Philadelphia 76ers (12)
12) Zion Williamson, PF, New Orleans Pelicans (NR)
13) Nikola Jokic, C, Denver Nuggets (11)
14) Pascal Siakam, PF, Toronto Raptors (35)
15) Paul George, G/F, Los Angeles Clippers (9)
16) Jayson Tatum, PF, Boston Celtics (45)
17) Karl-Anthony Towns, C, Minnesota Timberwolves (13)
18) Kyrie Irving, PG, Brooklyn Nets (14)
19) Jimmy Butler, G/F, Miami Heat (16)
20) Ben Simmons, PG, Philadelphia 76ers (15)
21) Klay Thompson, SG, Golden State Warriors (17)
22) Donovan Mitchell, SG, Utah Jazz (19)
23) Bradley Beal, SG, Washington Wizards (20)
24) Trae Young, PG, Atlanta Hawks (42)
25) Brandon Ingram, SF, New Orleans Pelicans (NR)
26) Khris Middleton, G/F, Milwaukee Bucks (27)
27) Kemba Walker, PG, Boston Celtics (18)
28) Rudy Gobert, C, Utah Jazz (23)
29) Chris Paul, PG, Oklahoma City Thunder (25)
30) Devin Booker, SG, Phoenix Suns (34)
31) Jamal Murray, PG, Denver Nuggets (31)
32) Victor Oladipo, SG, Indiana Pacers (29)
33) Ja Morant, PG, Memphis Grizzlies (NR)
34) Nikola Vucevic, C, Orlando Magic (22)
35) Kyle Lowry, PG, Toronto Raptors (40)
36) Domantas Sabonis, C/PF, Indiana Pacers (NR)
37) LaMarcus Aldridge, C/PF, San Antonio Spurs (26)
38) Bam Adebayo, C, Miami Heat (NR)
39) Blake Griffin, PF, Detroit Pistons (24)
40) C.J. McCollum, SG, Portland Trail Blazers (30)
41) Kristaps Porzingis, PF, Dallas Mavericks (NR)
42) Draymond Green, PF, Golden State Warriors (28)
43) Jrue Holiday, G, New Orleans Pelicans (36)
44) D'Angelo Russell, PG, Minnesota Timberwolves (39)
45) Jaylen Brown, SG, Boston Celtics (NR)
46) Tobias Harris, F, Philadelphia 76ers (38)
47) D'Aaron Fox, PG, Sacramento Kings (44)
48) Malcolm Brogdon, PG, Indiana Pacers (46)
49) Eric Bledsoe, PG, Milwaukee Bucks (49)
50) Dennis Schroder, G, Oklahoma City Thunder (NR)
Honorable Mention: Gordon Hayward, Julius Randle, Zach LaVine, Andre Drummond, Kevin Love, John Collins, Terry Rozier, Evan Fournier, John Wall, Malik Beasley, Shai Gilgeous-Alexander, Danilo Gallinari, Andrew Wiggins, DeAndre Ayton, Robert Covington, DeMar DeRozan.

Dropped from last year's list: DeRozan, Mike Conley, Drummond, Buddy Hield, Love, Clint Capela, Steven Adams, John Collins.
HurricaneDij's Reach Pick: Malik Beasley, SG, Minnesota Timberwolves - Upon being dealt to Minnesota at the trade deadline, "Mint Chocolate" averaged 20.7 points, 5.1 rebounds, and 1.9 assists per game while connecting on 42.6 percent from three. There's a ton to like about Beasley, as he will be well-rested and well-compensated in the bank by the time the 2020-21 season rolls around.