Five Northwest Indiana Region Collegians to Watch For 2020-21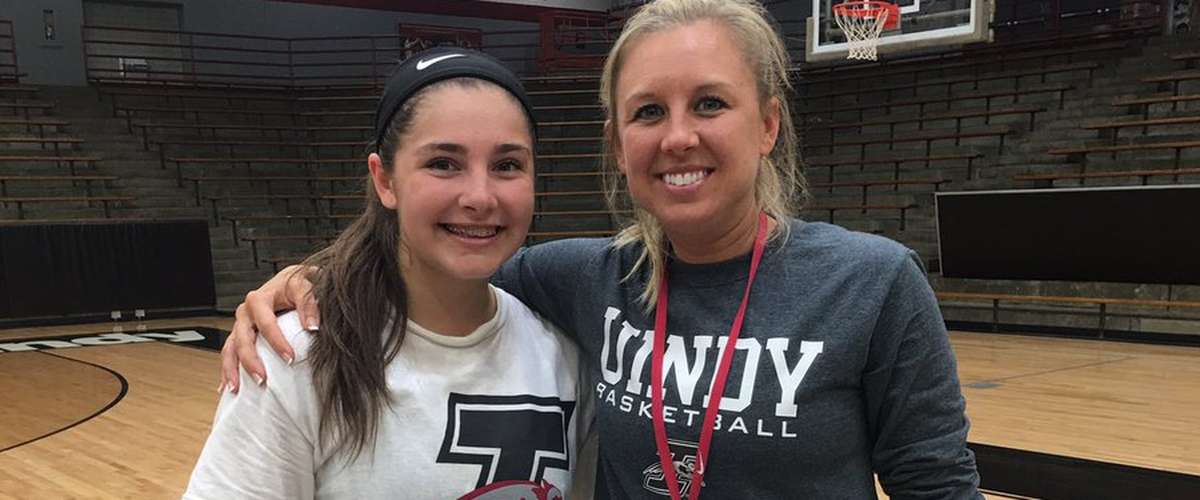 - Mya Scheidt, G, University of Indianapolis (Jr.): It has mostly been watch and learn for the 2018 Crown Point graduate during her first two seasons on campus. Region rats such as myself would like to see her garner more minutes moving forward. Four of Scheidt's career field goals have been from beyond the arc. Mya had the best game of her collegiate career thus far against Quincy last Feb. 13, when she recorded four rebounds, four assists, and one three-pointer in the 76-51 win.
- Emily Balcazar, G, Judson University (So.): Though her percentages took a hit as a freshman, was able to take advantage of circumstance by seeing over 30 minutes per game, and averaging 7.1 points per game. Considering that Judson won just two games last season amid a rash of injuries, and when you add in the fact that she stands at all of 5'3", the Whiting product's 25.3 percent mark from long range last season was actually solid, with 23 makes to boot. For what it's worth, Balcazar poured in 17 points against Robert Morris on Dec. 18, 2019.
- Kyannah Stull, G, Grace College (Sr.): Currently holds six career 25-point games as a collegiate. During her high school days at John Glenn in Walkerton, Stull and fellow guard Bethany Hayden combined to shoot five-of-eight from the three-point arc during a game on Jan. 21, 2017 for the Bi-County Championship, and it proved to be more than enough in a low-scoring affair over Bremen, 39-23.
- Kristen Cravens, F, Indiana University-Northwest (Fr.): Yes, I had happened to feature you a couple weeks back in my post on the very same day your friend died in that car accident on US-12. Shit timing. I kind of know the feeling, as the daughter of a coworker of mine happened to be in the passenger's seat of that same vehicle. This one deserves a mulligan. Cravens was a 38.8 percent three-point shooter with 384 attempts over her final two seasons at Portage High School, also averaging 4.3 rebounds per game during that span.
- Maddy Schumacher, F, Indiana University-South Bend (So.): While she may not even be the most popular female athlete in her own hometown of North Judson (Lilliann Frasure), the 6'0" forward scored 20 points in her fifth career collegiate game, a 80-71 win over Huntington University. Schumacher hit somewhat of a freshman wall toward the end of this past season, but with the graduation of South Bend native Taylor Wesley, Maddy could see an uptick in playing time with more minutes potentially available at the small forward position for the Titans.