Julia Schutz Basketball Profile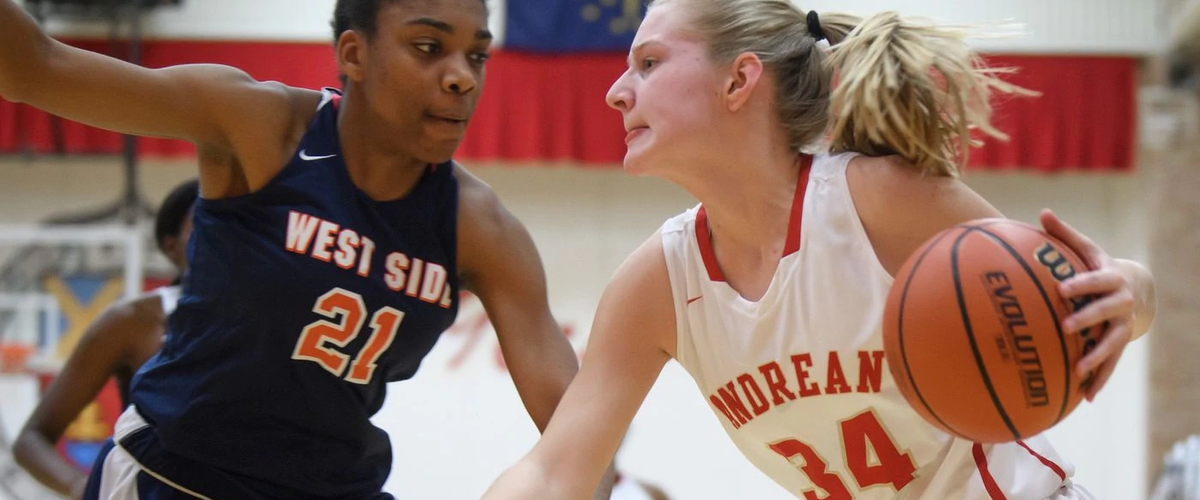 - A six-foot senior wing at Andrean High School in Merrillville, Indiana.
- As a freshman, Julia scored 11 points, including one three-point tally, and grabbed six rebounds in a 48-41 triumph over Hanover Central on Dec. 13, 2017, the first winning effort of her varsity career.
- Scored 21 points three days later in a 62-48 win over Hobart, making four three-pointers.
- Scored 18 points and grabbed seven rebounds in a 73-60 win at Lake Station Edison on Jan. 15, 2019, connecting on both of her three-point attempts.
- Totaled 11 rebounds against crosstown rival Merrillville, a season-high for her sophomore year, and scored seven points during the 48-42 win on Dec. 29, 2018.
- Recorded 18 points, 10 rebounds, three steals, and two assists in a 54-32 win at Calumet on Jan. 16, 2020.
- Registered 26 points and 22 rebounds, both career-highs, in a win over Edison on Jan. 21.
- In the sectional title win over Bishop Noll Institute in early February, Schutz scored 16 points and grabbed 10 rebounds.
- Averaged 11.1 points and 8.1 rebounds per game overall for her junior season while connecting on 33 percent of her shots from beyond the arc.
---