Mavericks are "serious contenders" for Derrick Rose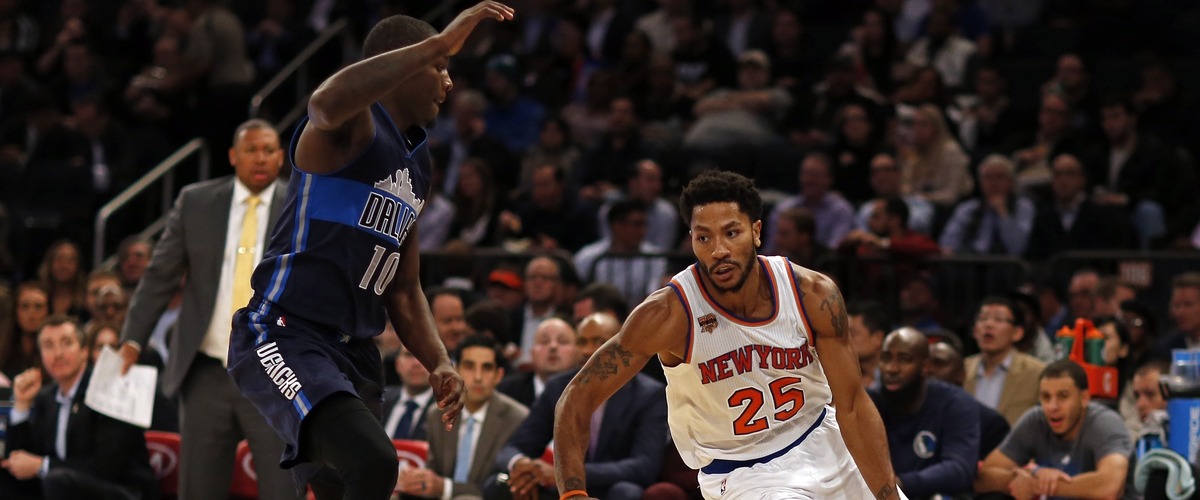 NBA free agency continues on as many players look for new homes. With the big name players out of the way, the dominoes are beginning to fall for the rest.
Derrick Rose is no longer the same player he once was in Chicago. A potential Hall of Fame career derailed by injuries.
Now after a season with the Knicks, Rose could be moving to a new team. According to New York Post's Marc Berman, the Dallas Mavericks is emerging as a potential team for Rose to join.
This would an interesting move for the Mavs to make as they already have Yogi Ferrell on the roster and drafted Dennis Smith Jr. in June.
While Rose is no longer an MVP-caliber player, it is hard to imagine him signing with a team that he will not start on. Maybe Rose will start for Dallas and mentor Smith as he comes off the bench.
Rose was traded by the Bulls last season to the Knicks and he had his best season stats-wise since his slew of injuries. In 64 games, he averaged 18 points, 3.8 rebounds and 4.4 assists per game. He shot 47% from the field and 21% from behind the three-point line.
Rose would make for an interesting addition to the Mavericks. It would be interesting to see how Carlisle utilizes him and what this means for Smith and Ferrell. Could the Mavericks be looking to make the playoffs for Dirk Nowitzki since just took another big pay-cut (2 year/$10 million) to help the team? Would Rose be someone that can help Dallas make the playoffs in the loaded Western Conference?
---