What to Make of the Wild Card Round
Well... the football gods just couldn't let me go 4-for-4. Frankly, the Wild Card Round lived up to the hype surrounding it. Three of the four games game down to the final possession, but let's take an in-depth look at the four games, as well as what the losing teams should make of it.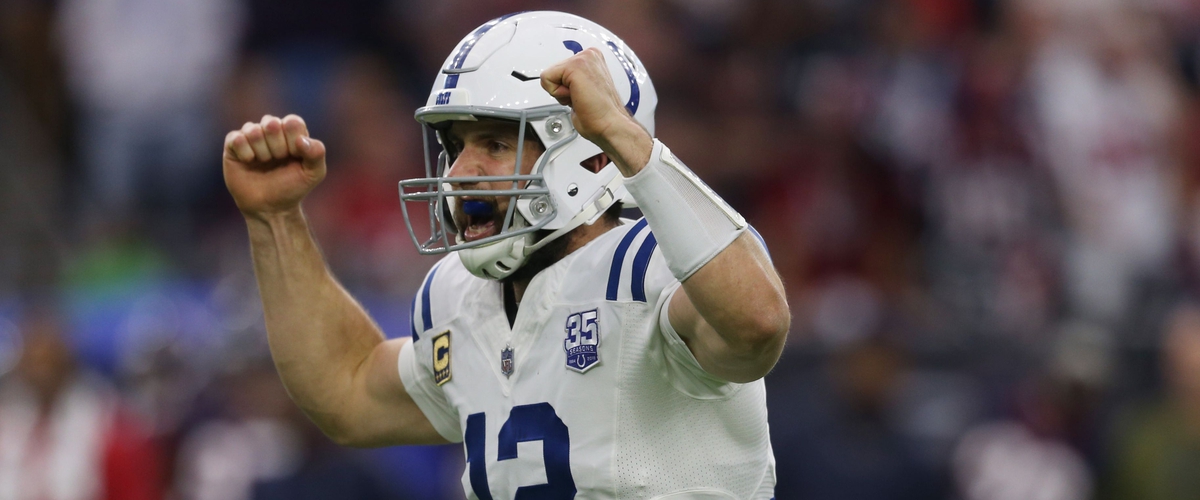 #6 Indianapolis Colts (10-6) at #3 Houston Texans (11-5)
Result: IND 21-HOU 7
Prediction: IND 30-HOU 24
I was surprised at how many people picked the Texans. I was almost sure the Colts would win. The Colts annihilated the Texans for most of the game. The reason I picked the Colts was because of their hot streak. They had won 9 of 10 with the only loss being a 6-point loss to the Jaguars, who still have some talent. This game was the only bad game of the playoffs so far, and I probably wouldn't have enjoyed it if I had no motivation to root for the Colts. The entire first half, the Texans just couldn't put anything together. Eventually, their defense was able to hold the Colts to no points in the second half, but they only scored 7 more. As I always say, experience trumps rookies. Wish I had taken that advice for all the games I picked...
Game Grade: D+
Pick: Correct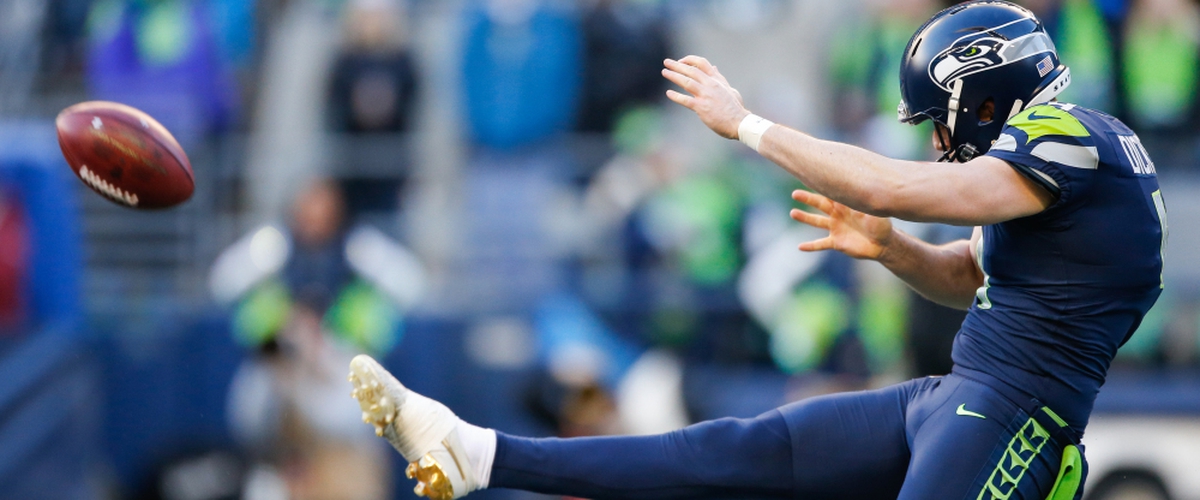 #5 Seattle Seahawks (10-6) at #4 Dallas Cowboys (10-6)
Result: DAL 24-SEA 22
Prediction: DAL 27-SEA 20
Okay, I just want to point out the accuracy of my pick. I was less than a field goal off for both scores. I find that impressive. Anyways, this game was what the playoffs is all about. Teams clashing, going back-and-forth, and not being sure of who would win until the clock hit 0:00. Ultimately, I think Seattle could have won this game if they hadn't lost their kicker. They would've been able to kick field goals and not have to go for 2 when they score 6. Even then, it was an extremely interesting game, and even as a Washington Redskins fan, I have to admit it was entertaining. The ending was a bit anti-climactic though.
Game Grade: B+
Pick: Correct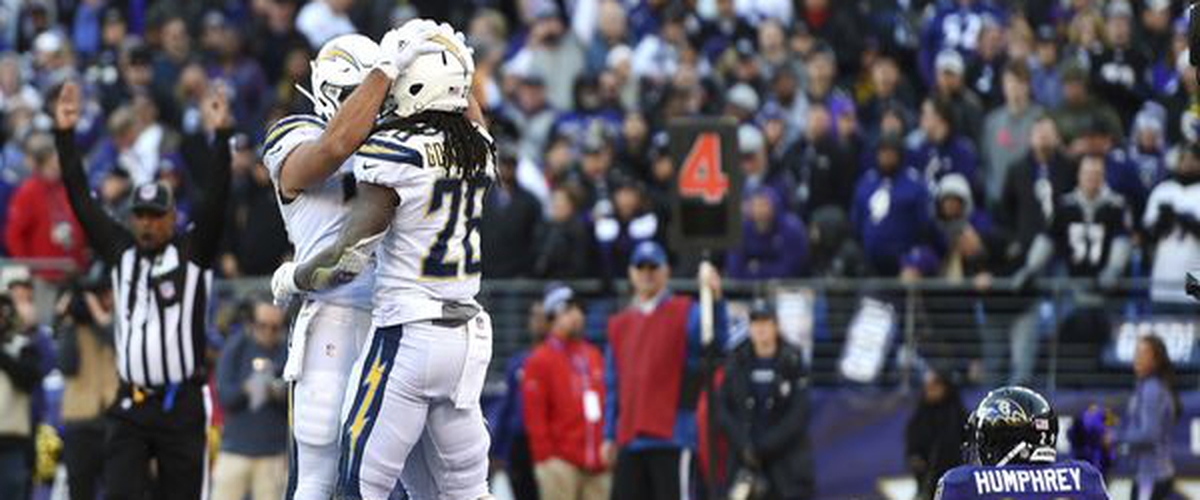 #5 Los Angeles Chargers (12-4) at #4 Baltimore Ravens (10-6)
Result: LAC 23-BAL 17
Prediction: LAC 24-BAL 14
Okay, that's a pretty close prediction too, even though I predicted a two-score game. This game had it all. It had a comeback. It had lots of tension. As a Redskins fan, I also hate the Ravens, and you could hear me saying "the Chargers are gonna lose" for the last ten minutes of the game. Baltimore's comeback could be seen a mile away, and it happened at the perfect time, but what sealed the deal? Why, it was what was dominant the whole game: defense. Baltimore made clutch stops in the last ten minutes, and the offense was able to make it a one-score game. When they got the ball back, it seemed like the Ravens had all the momentum. Then Uchenna Nwosu poked the ball out of Lamar Jackson's hand, and the Chargers fell on it. They kneed the game out, but this was definitely the best of the four games. Yes, I know I'm biased because I hate the Ravens, but it truly was the best of the four.
Game Grade: A+
Pick: Correct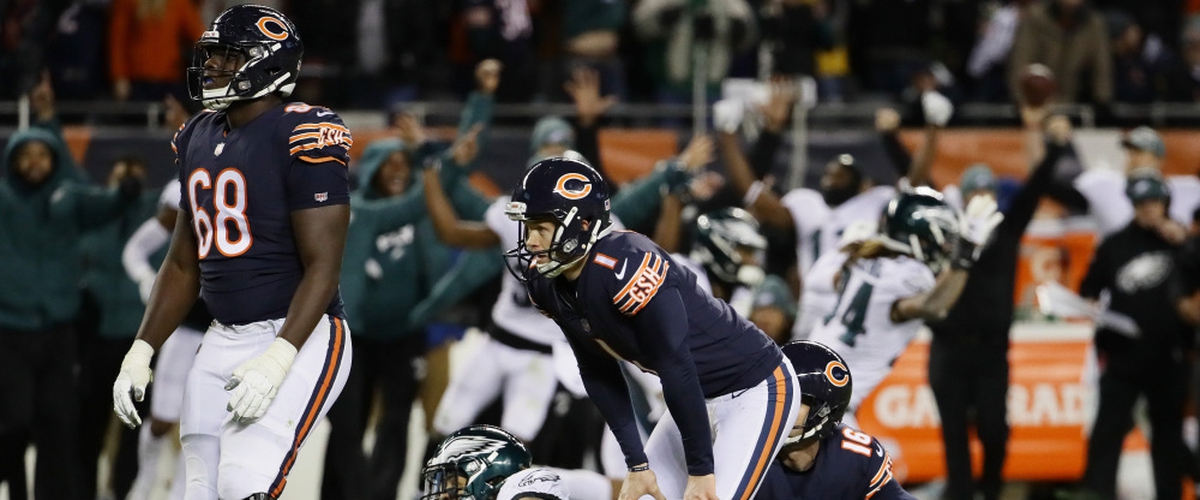 #6 Philadelphia Eagles (9-7) at #3 Chicago Bears (12-4)
Result: PHI 16-CHI 15
Prediction: CHI 20-PHI 10
Despite my predicted scoring margin, this was the one I was least sure of. I knew Philadelphia had the talent to take down Chicago, but I thought the Bears defense could pull it out. I also think there was one inaccurate call toward the end of the first half that took away a possible touchdown chance for the Bears.
Nevertheless, the Bears still could have won easily if they had made the field goal that hit both the upright and the crossbar. This game was extremely entertaining and showed that Philly still has that skill that got them through the playoffs last year. Last year, they were the top seed though. This year, they have to go through New Orleans and probably Los Angeles to defend their title.
Game Grade: A
Pick: Incorrect
Overall Playoff Record: 3-1
Wild Card Round Record: 3-1
Grading Eliminated Teams' Seasons
These four teams all had seasons good enough to make the playoffs, and they all won in the regular season when they had to. Some had better seasons than others, and it's important to know what each team should focus on in the coming season.
Houston Texans (11-5)
This team has a great 9-game winning streak in the middle of the season that solidified the division, but they ultimately started to fall off toward the end of the season. This season was a good one for them because it showed that they could contend. They came up clutch on many occasions, and they seemed unstoppable for most of the season. This season was ultimately a waste if you look at the smaller things. They worked so hard just to lost in the first round of the playoffs. They looked like a contender, but they ultimately fell in the end. The most positive thing you can look at is Deshaun Watson got some playoff experience. Even then, this was a strong season overall. This team should be interesting in the coming years.
The Texans should look at adding some pieces on offense. Having the Deshaun Watson-DeAndre Hopkins duo is a good foundation, but they need a stronger receiving core and a better run game.
Season Grade: B
Potential Future Grade: A
Seattle Seahawks (10-6)
Okay, I actually don't like what this team did. This team tried to make a playoff run when they don't have the skill to do so. This team is falling apart. Their defense is getting worse and worse every day. The only thing keeping this squad afloat is Pete Carroll. This team over-performed far more than any other team, and they should really focus on the future.
The Seahawks shouldn't trade away all their good players. I like having the Griffin twins on the same squad because it add chemistry, and they are both very strong players with bright futures. They do need to do some sort of rebuilding as well, not a total purge of all the players, but they should probably trade some veterans. Earl Thomas would be a great person to trade. He hates the organization, and he could get a lot of value as a strong defender as well as the mentality of a mentor. This team shouldn't spend too long trying to get good draft picks, but it's probably the best way to get talent.
Season Grade: C-
Potential Future Grade: D-
Baltimore Ravens (10-6)
This team played their cards right. They put in Lamar Jackson after he had developed a bit, who led them to a division title. They had good wins and even some good losses along the way to the playoffs, and they out-performed any expectations, nearly making it to the Divisional Round. This does not mean there isn't room to improve.
First thing they need to do is make sure Lamar Jackson doesn't become the next RGIII. There are eerily similar stories between the two of them, and it's important to keep him healthy. Next, they have to make a decision about John Harbaugh. While I don't think he's a bad coach, he isn't what won them the Super Bowl in 2013. That was Ray Lewis and a stellar performance by Joe Flacco, who hasn't lived up to that skill since. Third is the question of Joe Flacco. Obviously, Lamar Jackson turned their season around, but would it be a good idea to keep Flacco around as a mentor? As a backup, I don't think he'd want to stay on the team much longer. He'd probably be looking for a trade or free agency when his contract runs out. Maybe they can get some good draft picks or prodigies in a trade.
Season Grade: B+
Potential Future Grade: A
Chicago Bears (12-4)
This team seemed like they did everything right, but they really didn't if you look at it. Yes, they got Khalil Mack, which solidified their defense. Yes, Mitch Trubisky became one of the more solid QBs in the game, but if you look at their scores, they lose close games. They lost to the Giants and the Dolphins in overtime. They gave up a 17-point lead at halftime to the Packers. They kept up with the Patriots but couldn't take the win. This team could be 16-0 and have the 1 seed, but they couldn't pull it together. That's the same reason they lost to Philly.
This team really doesn't have to do much. They just have to make their players better in the spotlight. Trubisky needs more experience. Also, it would help if their kicker could miss less than 11 kicks in 17 games.
Season Grade: B
Potential Future Grade
---