AFTER THE IMPACT FUND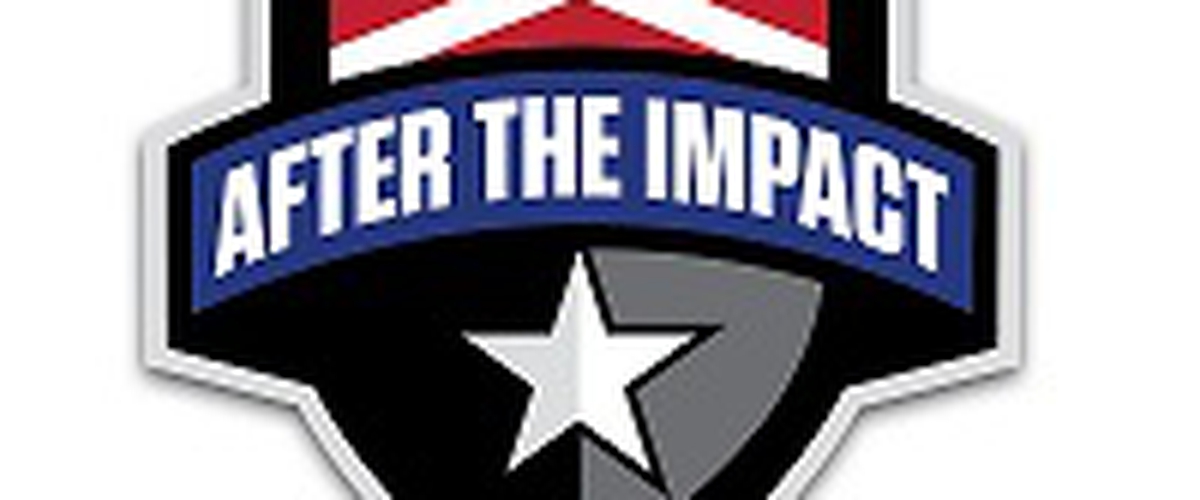 Shannon Jordan, the Executive Director of Gridiron Greats, asked me if I could share some information about After The Impact Fund, an organization that Gridiron Greats has teamed up with to provide resources for athletes and veterans.
After The Impact Fund (ATIF) is a 501c3 non-profit, charitable organization that facilitates custom treatment plans for Veterans and Athletes with traumatic injuries. Whether on the field of play or battlefield, every hit takes a toll and many end their careers suffering in silence. But through our vetted resources, ATIF provides a clear path to healing for these individuals and their families. Bringing these communities together, our solutions remove or reduce symptoms, help mend relationships and provide a renewed sense of purpose.
"Our goal was to create a place for mothers, wives and daughters, to not only find the resources and benefits they were entitled to in one place, but to have a safe and private forum to share their experiences and concerns," says Executive Director, Shannon Jordan. "Our family members are often silent sufferers and we wanted to provide not only resources and support for their loved one, but for them personally. We are so appreciative of the research being done regarding CTE, but where we come in is in assisting our communities while they are living to provide help and hope."
Many NFL wives and family members have endorsed ATIF and its new forum. Filmmaker and daughter, Rebecca Carpenter, whose four-star film, "Requiem For A Running Back" highlights the difficulties that families face when dealing with CTE, says "loving somebody who has a degenerative brain disease can be devastating without a support system. I have found solace, leadership and guidance through my confidential ATIF family."
Widow Sylvia Mackey, known in the NFL community for creating the John Mackey 88 Plan, which provides financial assistance to former players suffering from Dementia, Parkinsons, Alzheimers or ALS, is thrilled with the forum. "What a wonderful and much needed website for all NFL families!!! I receive so many questions about the '88 Plan' myself, and with everybody's need being different, it is impossible for me to answer all. Finally, after years of scrambling for information and not knowing where to turn for help, now I can refer people to ATIF for the right, updated answers and support."
ATIF already has assembled notable advocates from various contact sports, including Jessica Fraga (Extreme Sports,) Irene Gottlieb (Rugby), and from the NFL: Mary Andrie-Brooks, Trisha Bell, Janet McCoy, Alison Owens, Chie Smith, Stacy Turley, Catherina Watters and Pam Webster to lead the charge.
Outspoken NFL wife and ATIF Advisory Council Member, Liz Nicholson-Sullivan, says, "ATIF has worked hard to build this comprehensive forum, specifically for us, the families. Every time a new person signs on and looks around, they find some benefit or resource they didn't know existed. ATIF clearly put serious time and effort into this and we are so thankful for it."
After the Impact Fund is building a Center of Excellence in Jacksonville, FL, which will add future medical offerings including:
• Stem Cell treatment
• Memory Care
• Substance Abuse and Addiction Programs
• Orthopedics
• Physical Therapy, Occupational Therapy, and Rehab
• Cardiology
• Gastroenterology
• Pulmonary Medicine
• Surgical Center
• Imaging Center
• Non-Medical Offerings:
o Vocational/Career
o Financial Planning Assistance
For more information, or to get involved, please go to After the Impact website at this link: ATIF
You can also download the Family Impact Forum Member Application here.