The NFL Concussion Settlement's 120 day clock is ticking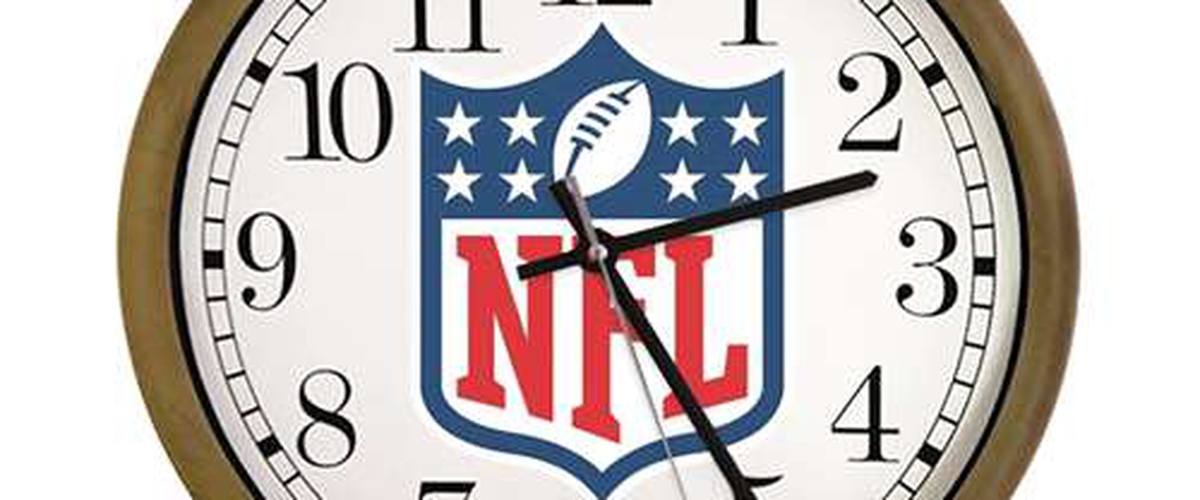 I know that many former players, wives and family members have been concerned about the low number of claims that have been approved under the NFL Concussion Settlement's Level 1.5 and Level 2 cognitive impairment categories.
In my last update I said "I still have some concerns with the claims process. As of the most recent report, only 24 claims for Level 1.5 and Level 2 cognitive impairment have been reviewed and approved for an award. Deficiency notices and fraud prevention measures can't account for all the delays in processing those claims. It appears as though the Claims Administrative staff may be overwhelmed by the large number of claims that have been submitted over a relatively short period of time. That's no excuse. If they need to hire more people to assist with claims processing, then, as the folks at Nike would say…"Just do it!"
That's exactly what they did.
At the urging of our lawyers, Judge Brody signed an order on March 5, 2018 to hire an additional AAP (Appeals Advisory Panel) member. In her order she said "…one additional AAP member is appropriate given the demands on the time of the AAP in the implementation and on-gong administration of the Settlement."
Hopefully, the additional staff can help speed up the process. It appears to be working.
In the most recent report released on March 13, 2018 the number of Level 1.5 and level 2 claims that have received notices of monetary awards has gone from 27 up to 55. That's an increase of 28 claims.
The total amount of monetary awards increased by over $37 million since last weeks report - going from $283,694,433 to $320,843,367. Most of the increase can be attributed to the number of Level 1.5 and Level 2 claims that were approved. The number of claims that will be approved or denied under these two categories should go up dramatically in the next few months due to the time frames required under the Settlement's 120 day clock. More on that in a minute...
It is important to note that the number of claims actually paid out under Level 1.5 and Level 2 cognitive impairment still stands at (6) six, with (4) additional awards that are in the process of being paid.
So, why have there been only 10 actual payments of awards out of the 55 that have been approved? That's because the NFL still has the option of appealing the awards. We gave them the right to unlimited appeals when they removed the $675 million cap on awards. Right now, the Claims administrator is holding back almost $140 million dollars in award payments until the NFL decides whether or not to file appeals on specific claims.
The good news: The NFL's track record on getting the Appeals Advisory Panel, or Special Master to overturn a monetary award is dismal. Of the 35 monetary awards they have appealed, only 2 have been overturned, to date.
Why have such a low number of claims been appealed and won by the NFL? That's because the Claims Administrator and the Appeals Advisory Panel are doing everything they can to make sure that any claim they approve for an award is "Appeal-Proof."
The best way to make a claim appeal-proof is to submit all the required documents. As of the most recent report, the Claims Administrator is waiting for additional information on 601 claims. It is critically important that lawyers and former players that have received a notice of claim package deficiency to respond to it as soon as possible.
Please click on the following link and read this important information from the NFL Concussion Settlement website: How to Respond to Notices of Claim Package Deficiency for Monetary Award Claims Asserting Level 1.5 and 2 Neurocognitive Impairment
Lawyers and former players representing themselves will have 120 days to respond to the Notice and/or provide the missing information or documents. The Claims Administrator will wait the full 120 days to re-review your Claim Package unless you: (1) confirm that you have finished responding, or (2) let them know to send your Claim Package to the AAP for review, if that option is available. In some cases, that option is not available.
If you do not respond within 120 days, your claim could be rejected.
The 120 day clock has been ticking on a lot of the Level 1.5 and Level 2 claims and I hope that lawyers and players are doing everything they can to beat the clock.