Is it Possible to Reverse Dementia? Is There Hope?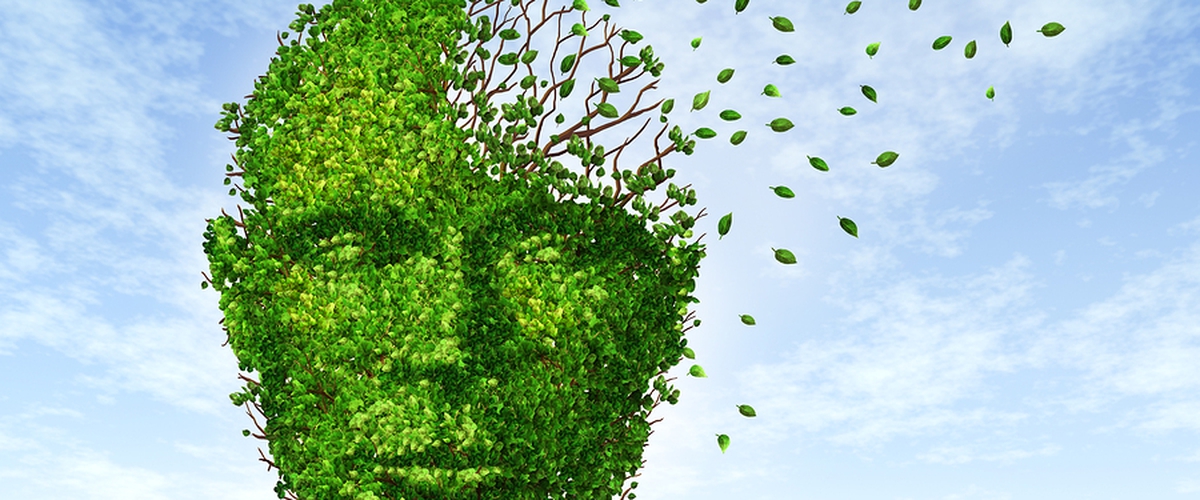 "I guess I want people to know it isn't all doom and gloom. That having concussions isn't the end of life. There's still fulfillment. There's still the ability to find joy and happiness." – Gary Plummer, 15 year NFL linebacker
Sports Illustrated recently wrote an excellent article about Gary Plummer that all players experiencing problems with cognitive impairment should read. Here is a link to the article: Gary Plummer Gets His Mind Right
There is so much we can learn from his story.
The question for struggling former players: Is it possible to reverse dementia? Is there hope?
For the guys that are beginning to feel the effects of the mild traumatic brain injuries and the "knocked-out cold" concussions they sustained while playing Pop Warner, High School, College and NFL football, there may be some hope on the horizon. There is promising new research that is finding ways to possibly prevent and/or slow down the progression of Alzheimer's Disease. Here are links to a few articles:
Scientists find first drug that appears to slow Alzheimer's disease
UCLA-VA study names India dietary staple as potential Alzheimer's weapon
Scientists develop 'world's first' Alzheimer's treatment
Treatment and prescriptions are two of the key benefits of the NFL Concussion Settlement. $75 Million has been set aside for the Baseline Assessment Program and for players diagnosed with a Level 1 neurocognitive impairment. The Settlement will pay for prescription drugs and treatment under Supplemental Benefits.
Currently, the NFL Settlement program summary reports do not indicate how many former players have been diagnosed with Level 1 Neurocognitive Impairment, although it is estimated that the prescription drugs and treatment will cost on average, about $35,000 per player. The old saying "An ounce of prevention is worth a pound of cure" is fitting when you consider the monetary awards for Alzheimer's and dementia are averaging over $736,000 per player.
But, even if you don't qualify for the supplemental benefits afforded under Level 1, there are many things you can do to keep your brain functioning at its optimal level. Gary Plummer has discovered the best path for himself..... and now, each of us need to discover the best path for our own lives.
Here are 10 steps that everyone can take to help reduce their risk of developing dementia and Alzheimer's disease: Preventing Alzheimer's Disease
Unfortunately, there are many former players that are in the advanced stages of dementia that will never return to the lives that they and their families once knew.
To date, 649 former players and family members have been notified that they have been awarded $569,314,153 under the NFL Concussion Settlement. Here is a link to the most recent Report: NFL Settlement Program Summary Report 10-15-2018
According to the report, 498 former players and family members have received payments totaling $348,854,531. Another 151 players that have received award notices are still waiting for the audits, appeals and the normal processing of their claims to be completed before they can receive a monetary award.
It is important to note that a large majority of the level 1.5 and level 2 claims that were submitted, fell under what is known as pre-effective date claims. Those claims were based on physician assessments made before January 7, 2017. None of those former players were required to go through the BAP (Baseline Assessment Program). But, if any of those players were denied a monetary award, they would now need to go through the BAP to see if they can get a level 1.5 or level 2 neurocognitive impairment diagnosis. If they don't rise to a level 1.5 or level 2 neurocognitive impairment, the physician's could submit a level 1 diagnosis that would then trigger the free prescription and treatment program under supplemental benefits.
There are 12,818 former players who are eligible for BAP exams. To date, 8,066 have scheduled BAP exams, which means that 4,752 players have not scheduled an appointment with the BAP administrators.
The Baseline Assessment Program is free, but the deadline for getting the assessment is fast approaching. Your exact deadline depends on your age:
(a) If you were born on or before January 7, 1974, you must have your BAP exam on or before June 6, 2019.
(b) If you were born after January 7, 1974, you must have your BAP exam on or before June 7, 2027, or before you turn 45, whichever is sooner.
Retired NFL Football Players who receive a diagnosis of Level 1 Neurocognitive Impairment will be entitled to five years of BAP Supplemental Benefits – free prescriptions and free treatment.
It is important to remember that according to the terms of the Settlement Agreement, Qualified BAP Providers are not allowed to diagnose Amyotrophic Lateral Sclerosis (ALS), Parkinson's Disease, or Alzheimer's Disease during a BAP exam. For the purposes of submitting a claim for a Monetary Award, these conditions must be diagnosed outside of the BAP. If you get a BAP exam and your Qualified BAP Provider suspects you have one of these conditions, they will advise you of that and you then can schedule an appointment with a Qualified MAF Physician.
The only diagnoses that can result from a BAP exam are:

1. Level 1 Neurocognitive Impairment (moderate cognitive impairment);
2. Level 1.5 Neurocognitive Impairment (early Dementia); and
3. Level 2 Neurocognitive Impairment (moderate Dementia).
Both Qualified BAP Providers (the neuropsychologist and the neurologist) must agree on your diagnosis. If your providers do not agree on a diagnosis, the Settlement's administrators will work with other doctors to take steps to resolve the conflict.
If you haven't scheduled your BAP exams, please call the toll free number 1-855-887-3485.