The National Marketing Campaign to Improve Pre-1993 NFL Player Pensions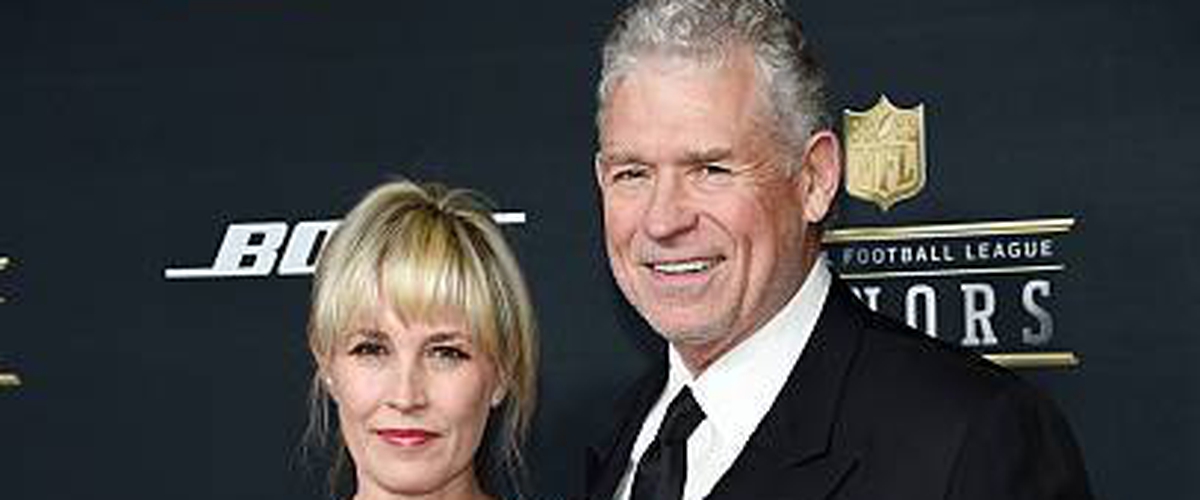 John and Lisa Marie Riggins at the NFL Honors Ceremony
I am pleased to report that F.A.I.R. (Fairness for Athletes in Retirement) has launched a national marketing campaign and a non-profit website that will be working to bring pension parity to vested NFL players who retired before 1993.
The New York Times wrote an article about the launching of this initiative. Here is a link to the article: Fight for Cash Goes On for N.F.L.'s Longtime Retirees
The Founder of the organization Lisa Marie Riggins, an attorney and the wife of Pro Football Hall of Fame player John Riggins has established a website called Pension Parity which you can see at this link: "Pension Parity"
On the website, Lisa Marie tells us why they have begun this public awareness campaign:
"These pre-1993 NFL veterans played under considerably harsher conditions, resulting in a wide range of long-term health effects, most notable among them being CTE. Unfortunately, the entirety of the cost of care for these health issues is up to them to pay for, as they do not have access to the league's health insurance.
Additionally, NFL players who retired before 1993 are not eligible for a variety of benefits available to post-1993 retirees, including the league's 401(k), the NFL annuity, severance pay, eligibility to buy into the league's healthcare in retirement, a health retirement account worth up to $350,000 and generous life insurance policies.
To achieve our goal, we are starting an awareness campaign to educate the public on this significant pension inequity; the pre-93 player experience and the misconception that recent NFL/NFLPA settlements and programs have appropriately addressed their concerns ahead of the 2020 CBA negotiations.
Comparable players from other leagues, like the MLB and NBA, who retired in the same era receive almost triple the benefits the pre-93 NFL retiree receives.
Pre-1993 NFL players earned and deserve pension parity from the NFL and NFLPA. We intend to work with the two organizations to ensure that goal is achieved.
And our ask is simple: Do the right thing by these men and ensure pension equity for pre-93 retirees."
The video on the Pension Parity website will give you some insight into the incredible stories, lives and experiences of this generation of NFL players. Here is a link to that video: About FAIR
In all the years that I have been writing under the banner of NFL Retired Players United, former players have never had a national campaign to improve pensions.
I have been on a crusade to get information out to retired NFL players and advocate on a host of issues that are relevant to my alumni brothers across the U.S. Although I have been writing articles, I have had some amazing help from other former player advocates like Joe DeLamielleure, Bruce Laird, Tom Mack, Harry Carson, Carl Eller, Tony Davis, Mike Ditka, Butch Byrd, Herb Adderley, Jim McFarland, Shawn Wooden, Kevin Turner and the 80 Hall of Fame players that signed a petition to increase our pensions before the last CBA. The list of former player advocates goes on and on, so please forgive me if I didn't give you a shout out!
As former players we can only do so much to advance our interests. So now it's time to bring in the big guns – who are professionals that are experts in marketing and messaging.
Like most things in this world, this endeavor is not free. In order to implement a successful campaign on a national level, we will need to raise money to pay the company that will be conducting this effort. The company that will spearhead this operation is FP1 Strategies and you can see who they are at this link: About Us
Lisa Marie Riggins has already secured a considerable amount of money to initiate this marketing campaign, but if we are going to be successful, we will need former players to put some "skin in the game." They are not asking for huge donations from players. But if all 4,000 of the vested pre-1993 players chipped in a small donation, it would make a big difference. Sometimes you have to spend money….to make money.
There will be a number of rollouts during this campaign which I have agreed to assist by getting the word out to former players. And for the record – I'm not getting paid anything to do this. Every dollar is going towards the funding of the pre 93 campaign - marketing, social media, video. No one is getting paid but the professionals who are running the campaign.
The folks at FAIR are donating blood, sweat and tears to get this done - and none of them are getting paid either. It is a labor of love. And, if we are successful in getting a good boost in our pensions (as I know we will) and I just happen to see you out and about………the first round is on you!
This is it gentlemen.
This may be our last opportunity to get a pension that we can be proud of….one that we deserve…one that can help us and our families before we reach our final destination.
Former players are always asking me what they can do to get more involved. Well… THIS IS IT!
Make sure you sign up at the website and donate….if you can. Again, here is a link to the website: Pension Parity
Your Alumni Brother,
Jeff