NFL Concussion awards surpass $274 million mark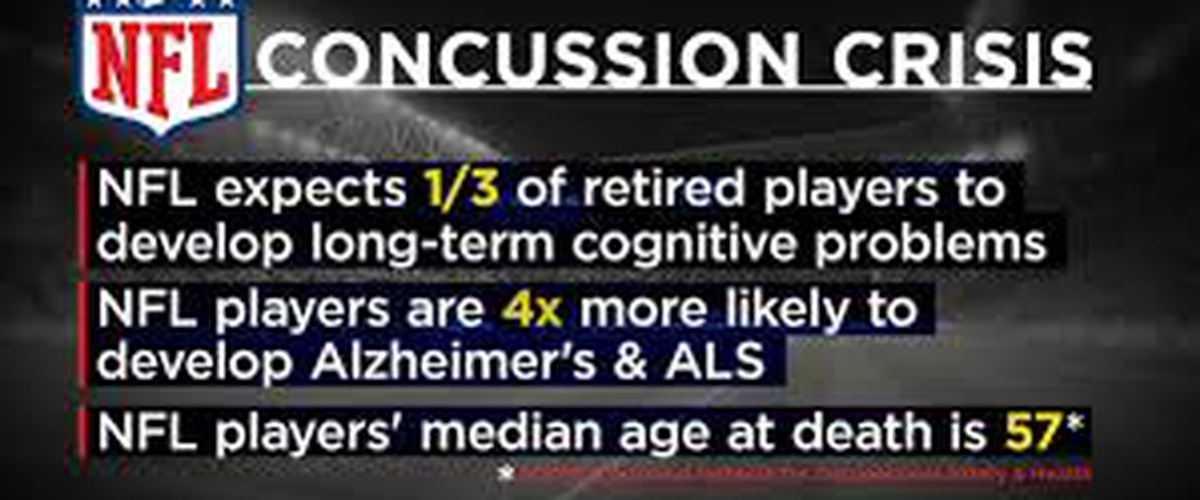 When the NFL Concussion Settlement was initially proposed, there were some former players that said we would get absolutely nothing from the Settlement. Obviously, they were wrong.
The most recent report from the NFL Concussion website shows that in the 8+ months since claims have been processed, $274,016,033 has been approved. That's an average of more than $30 million a month.
In his recent court filing on attorney fees, Jason Luckasevic, an attorney for hundreds of former players, estimated that the overall cost to the NFL could eventually reach as high as 1.366 billion.
Even though the vast majority of former players are not currently experiencing cognitive impairments, it is still important to get assessed so that you can compare the results with assessments done in the future.
A study by the National Institute for Occupational Safety and Health, showed that professional football players are much more likely to die from Alzheimer's disease, ALS (Lou Gehrig's disease), and other conditions caused by brain cell damage. This is why it is so important for all former players to get a baseline assessment.
To date, former players have attended more than 3,000 BAP appointments. The BAP results can, in some cases, show impairments that qualify for an award. If you are tested and receive a diagnosis of level 1.5 or 2 cognitive impairment, you may be entitled to an award.
In fact, the majority of claims that have been filed, have been under those two qualifying diagnoses. 610 Claims have been filed for level 1.5 cognitive impairment and 459 have been filed for level 2 cognitive impairment.
Based on the current report, the Claims Administrator has 605 claims labeled "Request for Additional Documents" that are still outstanding.
The report shows that out of the claims that have been submitted, 1,429 were submitted by claimants that retained lawyers and 626 were submitted by claimants representing themselves.
It's easy to see why a player with cognitive impairments would have some issues submitting a complete and accurate claim by themselves. Even the lawyers have complained about the complexity of the claims process.
Former players may want to consider retaining a lawyer or someone that can assist them with the claims process. My recommendation: Don't pay them a percentage of your award. Pay them a flat fee and maybe a small bonus if they are successful in helping you get an award. I know that a lot of wives are helping their husbands through this process, but even they may need some help.
Some people are blaming the NFL for the delays in getting awards to players. They say the fraud prevention language that was added to the settlement [when it became uncapped] gave the NFL infinite ability to delay and appeal claims.
That's not altogether true.
To date the NFL has filed only 32 appeals on approved claims. The court has been very clear - if they see any abuse of the appeal process, they can impose sanctions on the offending party.
Fraud prevention is something all former players should welcome. I don't want to see anyone getting an award they don't deserve – and you shouldn't either.
On December 5, 2017, the Special Masters for the NFL Concussion Settlement filed the following document with the Court: Findings and Remedies of the Special Master Pursuant to Section 10.3(i) regarding 153 Monetary Award claims
According to the filing, the Claims Administrator, with the help of an Appeals Advisory Consultant, investigated 153 Monetary Award Claims supported by neuropsychological testing performed by Dr. Serina Hoover and found that there had been a misrepresentation, omission, or concealment of material facts.
After their review, the Claims Administrator turned the information over to the Special Masters for their "findings and remedies" which are detailed in the court document.
I'm not going to cover all the problems they found during the investigation. You can read that for yourself. Needless to say, Dr. Hoover will no longer be involved in the Baseline Assessment Program.
Early on, there was a lot of confusion on what was actually needed to file an acceptable claim, so Judge Brody issued a notice to try and make the process transparent and easier to understand. I wrote about that here and here.
Speeding up the monetary awards process is what all former players want, but that won't be easy if the people reviewing the claims have to continue dealing with fraudulent and deficient claims.
With that said, I still have some concerns with the claims process. As of the most recent report, only 24 claims for Level 1.5 and Level 2 cognitive impairment have been reviewed and approved for an award.
Deficiency notices and fraud prevention measures can't account for all the delays in processing those claims.
It appears as though the Claims Administrative staff may be overwhelmed by the large number of claims that have been submitted over a relatively short period of time. That's no excuse. If they need to hire more people to assist with claims processing, then, as the folks at Nike would say….
"Just do it!"