2018-19 NBA Conference Quarterfinals Predictions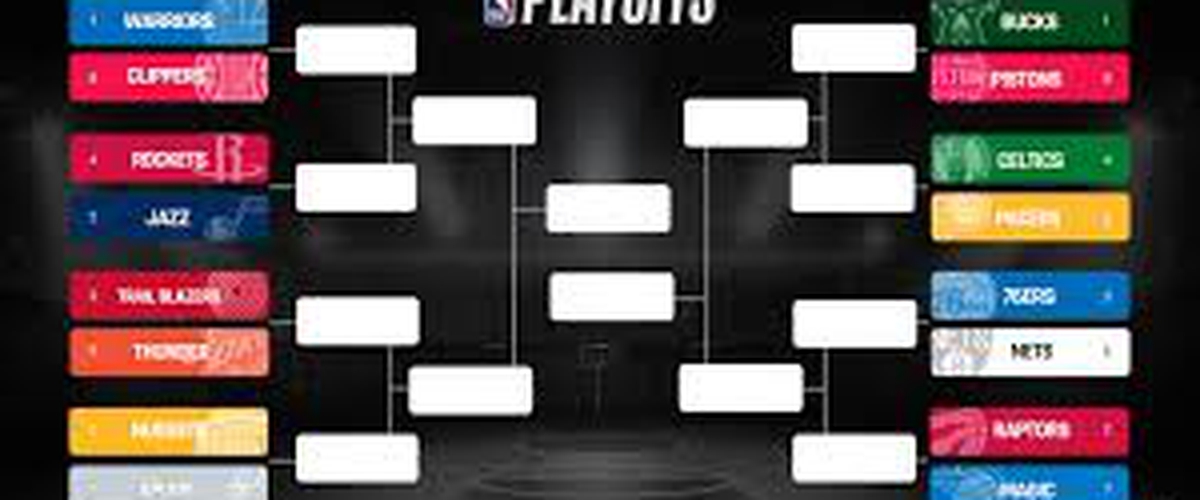 Eastern Conference
(1) Milwaukee Bucks vs (8) Detroit Pistons
The first game of today will be the #1 Milwaukee Bucks vs the #8 seed Detroit Pistons. They played each other four times during the regular season, with the Bucks sweeping the series. The obvious standout player for the Bucks would be Giannis Antetokounmpo, but that may not be the key player in this series for Milwaukee. The Bucks can always count on Giannis to help in some way, but the player that really needs to keep their form Eric Bledsoe. Bledsoe is averaging 16 points, 4.6 rebounds and 5.5 assists per game and his a huge reason Milwaukee is in this position. Detroit is a decent team and deserves to be in the playoffs, but Blake Griffin and Andre Drummond will not be able to carry their team to the Conference Semifinals.
Prediction: Milwaukee wins 4-1
(2) Toronto Raptors vs (7) Orlando Magic
This series is going to be closer than the seeding suggests. In their four game series during the regular season, the teams split the series 2-2. Kawhi Leonard has been a great signing for Toronto, who finally may be able to make the NBA Finals for the first time in team history. The factor that will keep the Magic in this series is Nikola Vucevic. He has broken out this season as the best player in Orlando with his crazy ability to score and get assists as a center. The Magic won eight out of their last ten to help them get into the playoffs, but will that momentum lead them to a playoff series win? It will be close, but no.
Prediction: Toronto wins 4-2
(3) Philadelphia 76ers vs (6) Brooklyn Nets
The Brooklyn Nets will have a challenge on their hands when they start their playoff series against the Philadelphia 76ers. D'Angelo Russell has lead this Brooklyn team to their first playoffs since the 2014-15 season, scoring 21 PPG and a 43% FG%. The fact that the Nets are in the playoffs should be a success for the organization, but the 76ers may be too much for them to handle. Joel Embiid has not been confirmed to play yet for Game 1, but I doubt that he would not play. The difference in this is the amount of games played in Philadelphia. Philly was 31-10 at home compared to Brooklyn's record of 19-22 away. All the 76ers need to do in this series is win all of their home games and they are definitely able to do that.
Prediction: Philadelphia wins 4-2
(4) Boston Celtics vs (5) Indiana Pacers
Going to keep this one pretty brief. The Pacers built up their impressive record when they had star player Victor Oladipo. Since he destroyed his knee earlier in the season, Indiana has started to slide down the standings. They relied on him so much on offense that they couldn't figure out how to play without him. It seemed very much like how Duke struggled without Zion Williamson. Boston has been all over the place this season, but I have a good feeling that they will pull it together in the playoffs.
Prediction: Boston wins 4-1
Western Conference
(1) Golden State Warriors vs (8) Los Angeles Clippers
The Clippers have no shot. Sorry, but I am going to be real. The Golden State Warriors have arguably been the best basketball team over the past five seasons and I don't foresee that stopping in the first round. The power of Steph Curry, Kevin Durant, Klay Thompson and company will prove to be too much for the only LA team in the playoffs.
Prediction: Golden State wins 4-0
(2) Denver Nuggets vs (7) San Antonio Spurs
The power of Gregg Popovich can push a team through at least one round of the NBA Playoffs normally, but will it be enough this season? The Spurs have played less than stellar this season, with the loss of Kawhi Leonard felt all over the floor. They lost a huge defensive threat who can also score, which DeMar Derozan has somewhat help with, but not fully. Denver, on the other hand, been spectacular and has surprised the whole league by placing second in the Western Conference. Nikola Jokic has been an absolute monster, with a supporting cast of Malik Beasley and Paul Millsap. The Nuggets' home record is also the best in the league, which may also push them into the next round.
Prediction: Denver wins 4-2
(3) Portland Trail-Blazers vs (6) Oklahoma City Thunder
Portland is another one of those teams that has slid under the radar of most casual fans. Damian Lillard is still an outright beast, scoring 26 points per game and 7 assists per game. But, you know, OKC is a team that either does really well or falls flat on their face. Russell Westbrook this season averaged a triple-double on the season for the third straight season. That statistic alone makes me believe that OKC can pull the upset, but when you also add in Paul George, who has been one of the best players in the Western Conference offensively, I can't turn it down.
Prediction: OKC wins 4-3
(4) Houston Rockets vs (5) Utah Jazz
James Harden has been argued the MVP, even though I believe he will finish second behind Giannis, and he deserves it. The man has been on fire again this season, posting the same kind of numbers from his MVP season last year. He does take a ton of shots, but gets to the line often and scores when it counts. For Utah, it has been unique this year. They did have Donovan Mitchell return to the team after coming second place last season in ROTY voting, and still is popping off. Kyle Korver has also been a great addition to the team, playing in Cleveland last season. This series will have close games almost every night, but James Harden will come in clutch and win the series for the Rockets.
Prediction: Houston wins 4-2
If you ever want to contact me about anything related to sports or the blog, please feel free to send me an email at brawdersje@gmail.com and I will try to get back to you as soon as I can!