5 Things the Bucks Need To Do This Offseason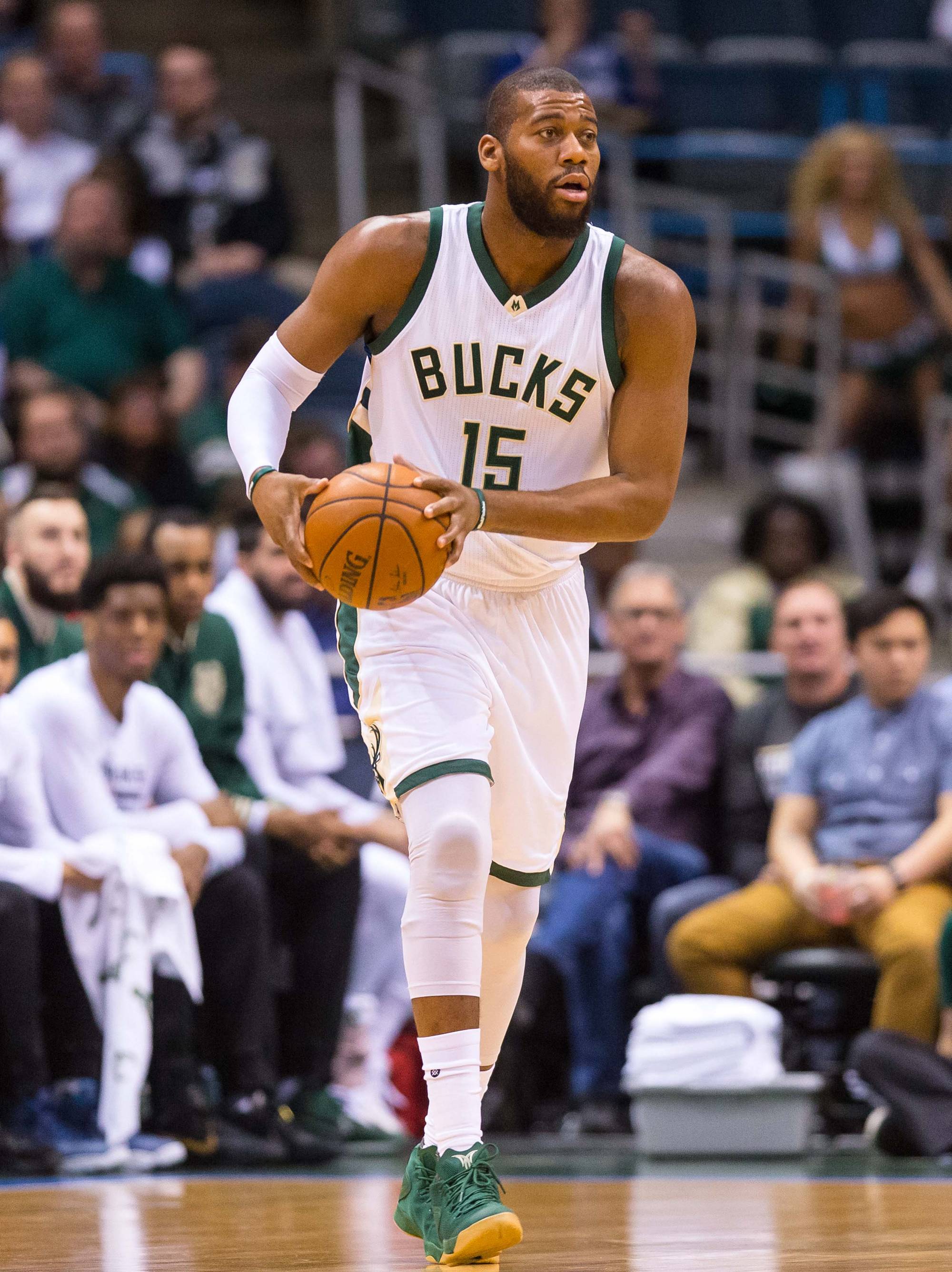 Greg Monroe
Jeff Hanisch-USA TODAY Sports
1) Trade Greg Monroe
All of us Bucks fans out there (whatever few actually exist), have come to terms with realizing that signing Greg Monroe to a max contract was a big mistake. The clear sign to steer clear was that the other two main competitors were the Lakers and Knicks, who are both struggling to put a winning product on the field. Obviously, I'm kind of joking with that, but only kind of. Did Greg Monroe have a good year for Greg Monroe? Yes. He proved he has his valuable skillset for teams that don't like playing defense. He also proved that for teams that thrive off of defense, such as the Bucks, need to steer clear. He's not a good fit. The question is, who will take him and where could we trade him? I have two potential solutions: Trade him to the Celtics for a small collection of assets. The other option is to trade him to the Phoenix Suns for the 13th pick that they got for Markieff Morris, and Tyson Chandler to make the cap work. Both of these teams have first round picks to spare, and most people would agree that there are not a lot of players in this draft projected to do better than Greg Monroe in the NBA, especially big men.
2) Avoid Dwight Howard
Milwaukee is too small of a market to withstand a Dwightmare, and I believe that if he didn't like Orlando, the Lakers, or Houston, why on earth would he like Milwaukee? Jason Kidd isn't a magic man, and it's not like he puts him directly into title contention by himself. Maybe he gives them pretender status, but that's as far as Dwight would get them by himself, if that. There's also the injury history, the fact that he is on the wrong side of 30, and his selfishness could rub off on the young, talented players the Bucks have. I understand that a player just like him skill-wise is a perfect fit, but they don't need a headache.
3) Make a wise selection in the lottery
I honestly have no idea what the Bucks are thinking for who they are going to take with the 10th pick, and honestly anybody except Ben Simmons, Brandon Ingram and Buddy Hield could be there. I hear a lot of Jakob Poeltl's and Wade Baldwin's, but those guys just aren't the right move in my mind. I think the Bucks need to take a point guard with a shooting stroke, and the best candidate is probably Denzel Valentine (even though I had him in a previous blog as a bust). However, I do believe that Denzel Valentine has the skillset of Jared Dudley, a guy who the Bucks sorely missed last season, and with his ball-handling as well he could line up next to Giannis at the other guard position.
4) Shooters, shooters, shooters
Any shooter who plays defense is a good fit. Kevin Martin might be a steal if he leaves the Spurs, so would Jared Dudley. Preferably a point guard who can shoot, like a Steve Blake type of player.
5) Bring back Zaza
I never once thought I would say that Zaza Pachulia is the difference maker on an NBA team, but I think he is a top glue guy in the NBA. His leadership and team first attitude are things the Bucks needed last season, especially when the core of the team is younger than 25.
BONUS: Don't give Jason Kidd too much control of the franchise
I don't care what people say about him, but John Hammond is a good, if not great general manager. The issue was his hands were tied by Herb Kohl. This is the man that selected Giannis Antetokounmpo while most of us were saying "how do you say his name?" This guy found players like Tobias Harris and Larry Sanders (I know he's wild, but he was a steal for a while). He helped the Pistons win in 2004 without a "superstar". Then they let Jason Kidd have a little bit of a Chip Kelly role last offseason and wound up with Greivis Vasquez and Greg Monroe. Both solid players, but one was awful when he played and the other is not a good fit. Just because you are a Hall of Fame point guard does not make you a general manager, sorry.
---