Anisimov's Hat Trick Sparks Blackhawks over Rangers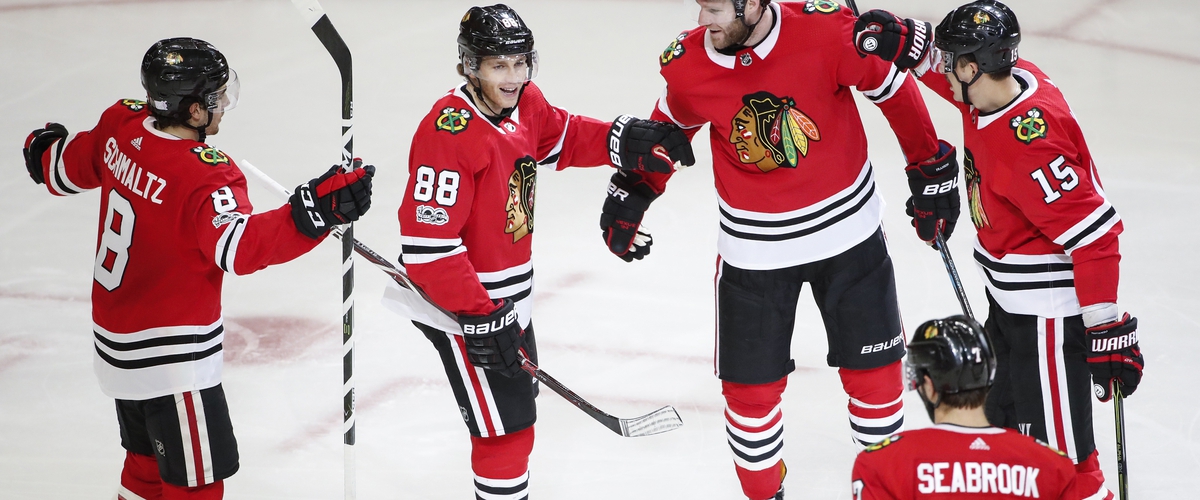 The Chicago Blackhawks offense was sputtering for most of the first two periods on Wednesday Night against the New York Rangers. Alex DeBrincat scored with :52 seconds remaining in the second-period, it got the Blackhawks going. Artem Anisimov also recorded a hat trick in a 6-3 victory over the Rangers.
Mike Zibanejad scored a goal for the Rangers in the first period. With the game tied at one in the third-period, the Blackhawks scored three straight goals in a span of 4:07 by Artem Anisimov (twice and once on the power play) and John Hayden.
New York then pulled goalie Henrik Lundqvist (30 saves) in favor of Ondrej Pavelec ( 7 saves). New York scored the next two goals by Kevin Hayes and Rick Nash.
Artem Anisimov got his hat trick with 3:48 remaining in the game. Jonathan Toews scored an empty netter for the Blackhawks. Corey Crawford made 25 saves for Chicago. These two teams will meet each other one more time this season.
---