Bell and Brown Lead Steelers over Chiefs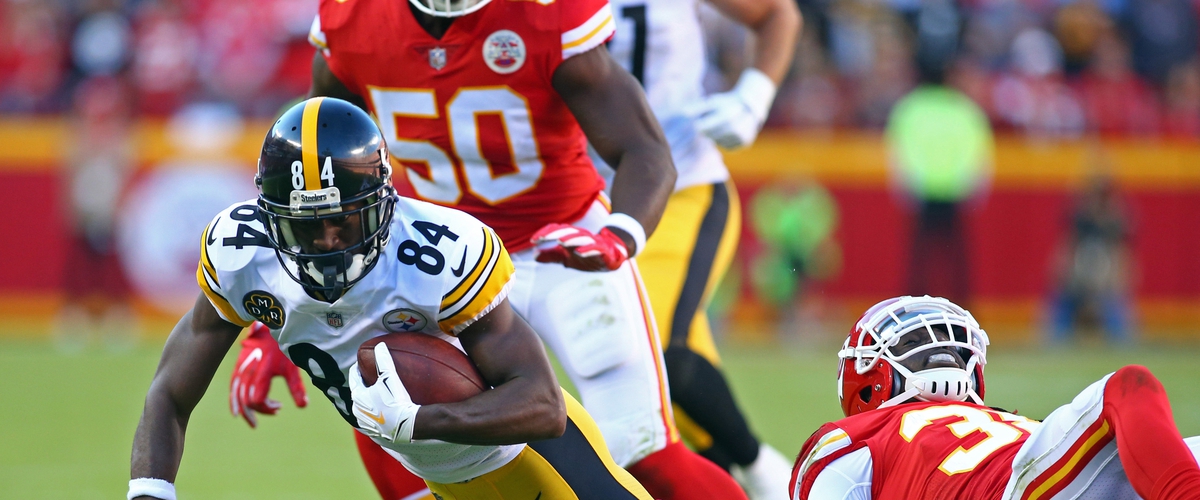 Le'Veon Bell and Antonio Brown accounted for 346 yards out of 446 yards for the Pittsburgh Steelers offense in a 19-13 victory over the Kansas City Chiefs. Pittsburgh handed Kansas City its first loss of the season and the Steelers ended the Chiefs season in the AFC Divisional Round at Arrowhead Stadium last January.
In the first quarter, Zach Fulton snapped the ball over Alex Smith's head and it resulted in a Steelers safety. With Pittsburgh trailing 3-2 in the second, Le'Veon Bell scored on a 3-yard rushing touchdown. Bell finished with 179 rushing yards on 32 carries and a touchdown along with 12 receiving yards on three receptions.
With the Chiefs trailing 12-3 in the fourth, Kansas City decided to go for it on fourth down instead of kicking a field goal and it backfired. Later in the fourth, Alex Smith threw a 57-yard touchdown pass to De'Anthony Thomas. Thomas finished with three receptions for 61 yards receiving and a touchdown.
Smith finished completed 19-of-34 passes for 246 yards and a touchdown. He also rushed for 13 yards on four carries. Kareem Hunt only rushed for 21 yards on nine carries, but caught five passes for 89 yards receiving.
On a third down for the Steelers, Ben Roethlisberger threw a pass and it was batted by a Chiefs defensive back, but it landed into the hands of Antonio Brown and he took it 51 yards for a touchdown. Brown finished with 155 receiving yards on eight receptions and a touchdown. Big Ben completed 17-of-25 passes for 252 yards a touchdown and a interception.
The Chiefs made a 33-yard field goal before the two-minute warning. Kansas City had all three timeouts and they forced Pittsburgh to a three-and-out. Chiefs got the ball back but Smith missed a key throw and it came back to bite Kansas City.
Pittsburgh will host the Cincinnati Bengals (2-3) next Sunday and the Chiefs will head to Oakland to face the Raiders (2-4) on Thursday Night.
---