Bobrovsky Stands Tall in Blue Jackets Win Over Devils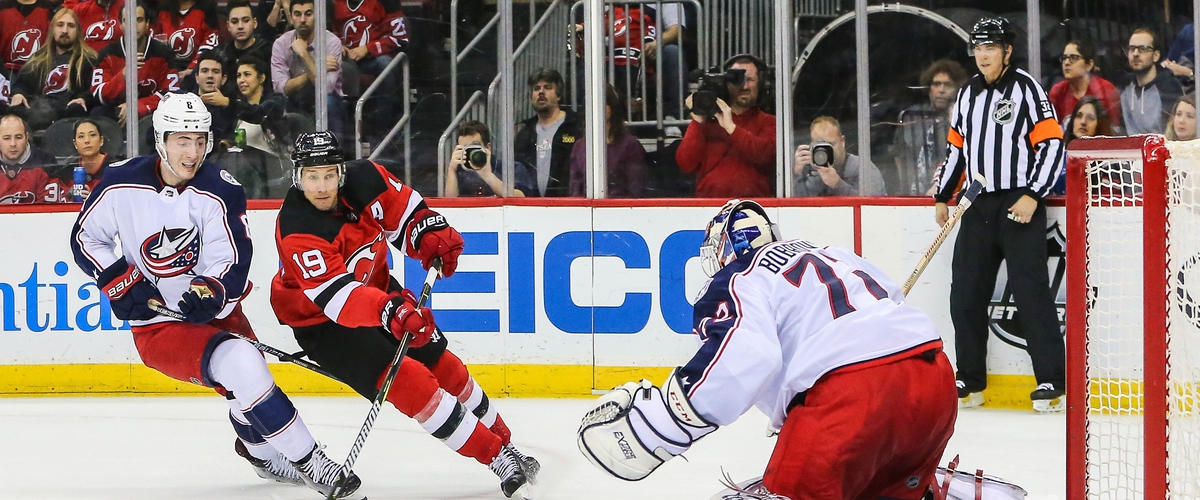 Whenever the Columbus Blue Jackets needed a big save from Sergei Bobrovsky, he delivered for them. Bobrovsky stopped 30 shots for the Blue Jackets, including nine big saves in the third-period to Columbus to a 2-1 victory over the New Jersey Devils.
With the win, Columbus momentarily jumps into the second wild-card spot in the Eastern Conference. Boone Jenner scored 5:19 into the game for the Columbus Blue Jackets. Taylor Hall scored 1:34 into the second period for the Devils and he extended his point streak to 19 games.
Scott Harrington scored the game-winning goal for Columbus with 6:50 left in the second period. Columbus only took two shots on net in the second and four shots on net in the third period. Keith Kinkaid finished with 17 saves for the New Jersey Devils.
Despite Columbus taking very minimal shots, they did a good job of playing defense and trapping the Devils when they needed to. The Columbus Blue Jackets won the season series against the New Jersey Devils 3-1.