John Wall Leads Wizards over Celtics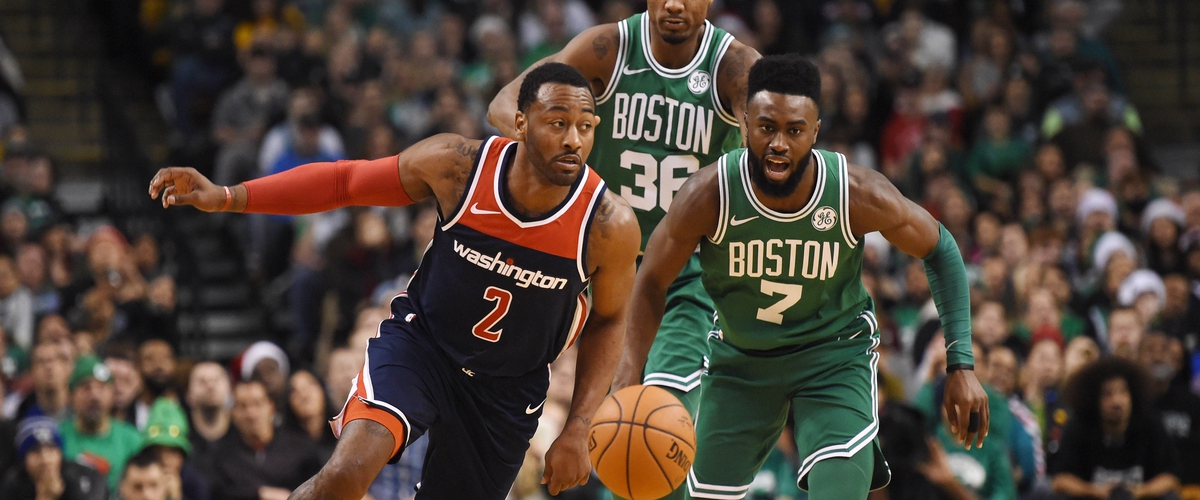 The Washington Wizards outscored the Boston Celtics 21-8 in the final 5:49 of the game. John Wall was a big reason why as he scored 21 points grabbed five rebounds and had 14 assists in Washington's 111-103 win over Boston. Wall dictated the pace of the game for most of the contest.
Wall's back court buddy Bradley Beal scored 25 points and grabbed eight rebounds. Marcin Gortat recorded another double-double with 11 points and 10 points. Kelly Oubre Jr. scored 16 points and grabbed five rebounds off the bench for the Wizards.
Jayson Tatum and Kyrie Irving each scored 20 points for the Celtics. Al Horford scored 12 points grabbed seven rebounds and recorded six assists for Boston. Terry Rozier scored 16 points and grabbed seven rebounds off the bench for the Celtics.
These two teams will play each other two more times this season.
---