Celtics Prevail in Overtime Against Bucks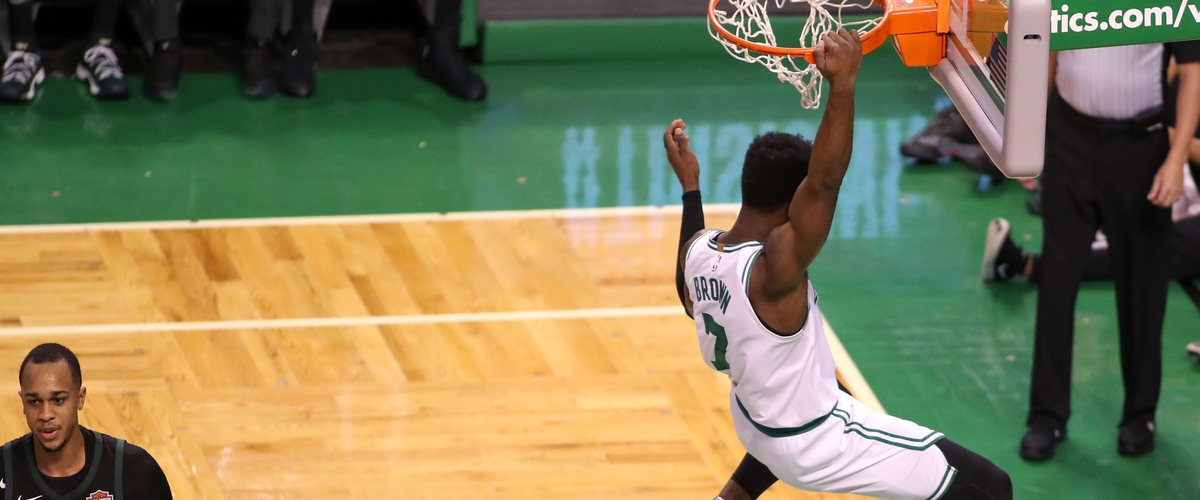 With Terry Rozier hitting a go-ahead 3-pointer with 0.5 seconds remaining in regulation for the Boston Celtics, how would the Milwaukee Bucks respond? They responded after the timeout by Khris Middleton tying the game at 99 as time expired to send it into overtime.
With the Bucks down 110-107 with 14.8 seconds remaining in overtime, Giannis Antetokounmpo missed a free throw and he was called for a loose ball foul instead of a jump ball with Terry Rozier and it was the wrong called made by the officials. He joined teammate Eric Bledsoe on the bench, who also fouled out earlier in overtime.
The Boston Celtics held on to win in overtime, 113-107. Al Horford led the way for the Boston Celtics with 24 points 12 rebounds and three blocks. Terry Rozier scored 23 points, Jayson Tatum recorded a double-double in his NBA playoff debut with 19 points and 10 rebounds for Boston.
Jaylen Brown scored 20 points for the Celtics. Marcus Morris scored 21 points and grabbed seven rebounds off the bench for Boston.
Giannis Antetokounmpo led the way for the Milwaukee Bucks with 35 points 13 rebounds seven assists and three steals. Khris Middleton scored 31 points grabbed eight rebounds recorded six assists and had two steals.
Malcolm Brogdon scored 16 points off the bench for the Bucks. Game 2 will be on Tuesday Night in Boston.
---