Chargers Breeze Past Redskins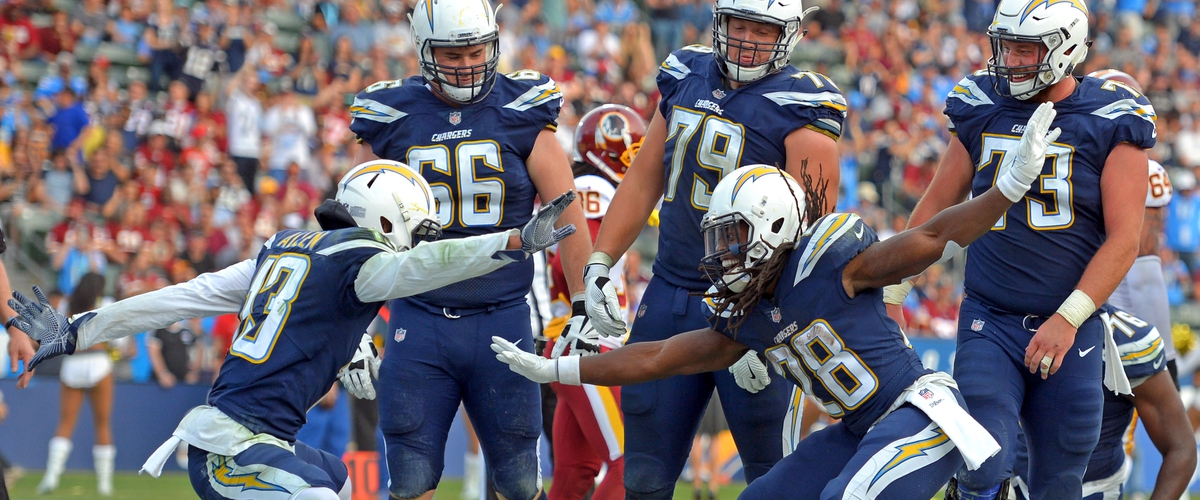 Winning seems to be contagious right now for the Los Angeles Chargers as they have won another game today against the Washington Redskins 30-13. The Chargers won their past seven out of nine games after starting the seasons 0-4.
With the Chargers leading 3-0 in the first, Hunter Henry caught a 6-yard touchdown pass from Phillip Rivers. With the Redskins trailing 13-0 in the second, Kirk Cousins threw a 23-yard touchdown pass to Vernon Davis. Cousins completed 15-of-27 passes for 151 yards one touchdown and one interception. Davis caught two passes for 26 yards receiving and a touchdown. The Redskins leading rusher was Samaje Perine with 45 yards on 17 carries.
Tyrell Williams caught a 75-yard touchdown pass from Rivers later in the second quarter. Williams finished with four receptions for 132 yards and a touchdown. Keenan Allen caught six passes for 111 yards receiving as well for the Chargers. Rivers completed 18-of-31 passes for 319 yards and two touchdowns. Travis Coons made three field goals in the first half for Los Angeles (33, 21, and 36 yards).
In the third quarter, Melvin Gordon scored on a 1-yard touchdown run. He finished with 78 yards rushing on 22 carries and a score. He also caught one pass for five yards receiving. In the fourth quarter, Bashaud Breeland returned an interception 96 yards for a touchdown.
The Redskins will host the Arizona Cardinals (6-7) next Sunday and the Chargers will be on the road against the Kansas City Chiefs (7-6) on Saturday Night.
---