Cowboys Beat Sloppy Redskins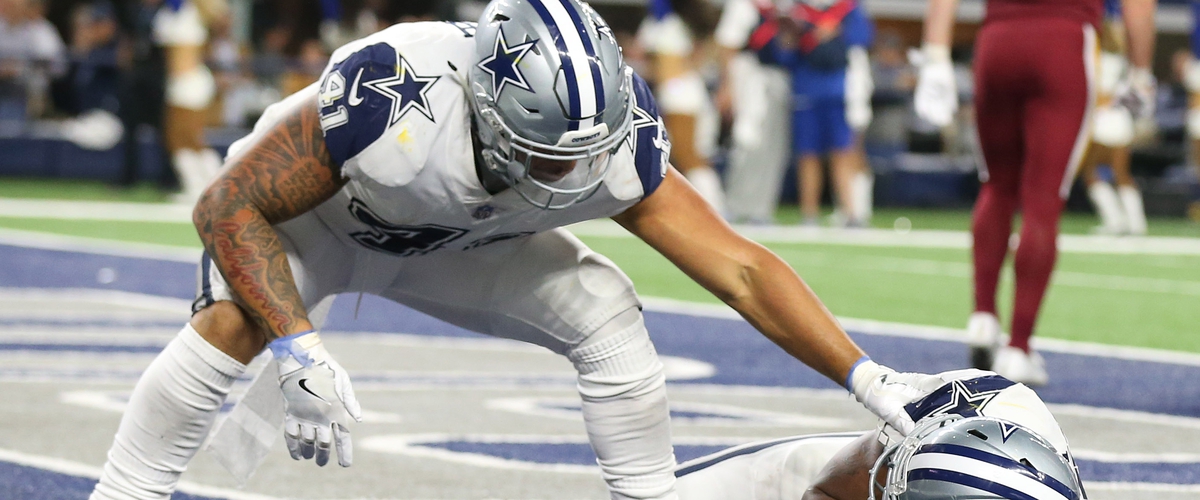 The Dallas Cowboys have had enough of this three-game losing streak and not scoring enough points. They took advantage of a sloppy Washington Redskins team on Thursday Night in a 38-14 win.
Jason Witten caught an 8-yard touchdown pass from Dak Prescott in the second quarter. That was his only reception of the game. With the Cowboys leading 10-0 later in the second, Ryan Switzer returned a punt 83 yards for a touchdown. Right before halftime, Kirk Cousins threw a 20-yard touchdown pass to Ryan Grant. Grant finished with five receptions for 76 yards and a touchdown.
In the fourth quarter, Dak Prescott threw a 13-yard touchdown pass to Dez Bryant. Bryant finished with five catches for 61 yards receiving and a touchdown. Prescott completed 11-of-22 passes for 102 yards and two touchdowns. He also rushed for 28 yards on five carries.
The Redskins would respond with a Kirk Cousins 14-yard touchdown pass to Josh Doctson, Doctson only had three receptions for 26 yards and a touchdown. Cousins completed 26-of-37 passes for 251 yards two touchdowns and two interceptions. He also rushed for six yards on three carries.
Dallas scored two more touchdowns by running backs Alfred Morris (1-yard rush) and Rod Smith (1-yard rush). Morris finished with 127 rushing yards on 27 carries and a touchdown. Smith finished with 27 rushing yards on 10 carries and a touchdown. Dallas had four sacks on defense and forced four turnovers.
The Redskins will be on the road against the Los Angeles Chargers (5-6) next Sunday and the Cowboys will be on the road against the New York Giants (2-9) next Sunday.
---