Penguins Sweep Home-and-Home Against Sabres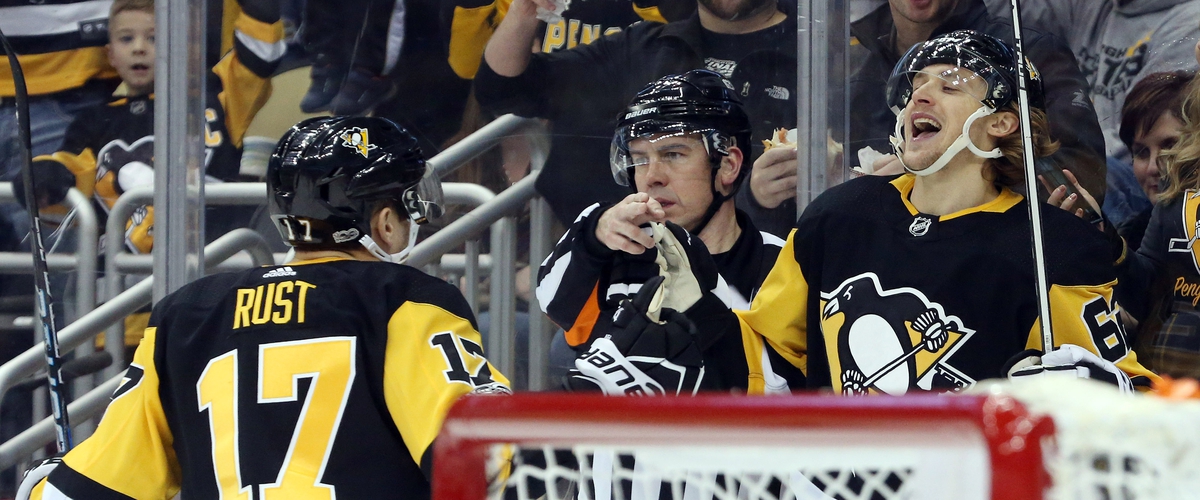 The Buffalo Sabres would face the Pittsburgh Penguins for the second consecutive night in a row. Pittsburgh dominated Buffalo once again 5-1. The Penguins won 4-0 the previous night against the Sabres as well.
Evgeni Malkin scored a goal for Pittsburgh in the first. Carl Hagelin and Patric Hornqvist (power play) scored for Pittsburgh in the second.
Jason Pominville scored the lone goal of the game for the Sabres with 8:42 remaining. This was Buffalo's first goal scored since November 24th against the Edmonton Oilers. Buffalo was shut out in three straight games before tonight.
Pittsburgh scored two more goals by Phil Kessel and Sidney Crosby (Empty Netter). Tristan Jarry was outstanding once in net for the Pittsburgh Penguins with 32 saves. Chad Johnson made 24 saves for the Buffalo Sabres. The Penguins swept the season series 3-0.
---