Fleury Sparks Penguins Past Capitals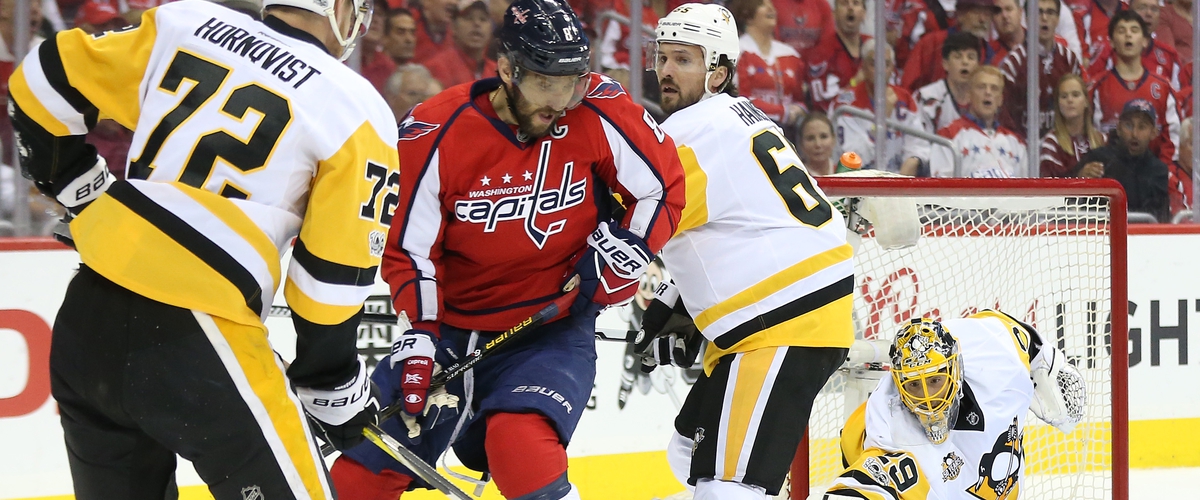 From the opening faceoff, Marc-Andre Fleury was locked in. He stopped all 29 shots he faced and the Penguins won game 7, 2 to 0 over the Capitals.
Matt Murray backed up tonight, so maybe that inspired him to do well. Fleury's questions of coming up big in big time situations has seemed small lately, but definitely not tonight.
This was Fleury's best playoff performance since game 7 of the 2009 Stanley Cup Finals against the Detroit Red Wings.
Bryan Rust scored in the second period, and Patric Hornqvist scored in the third period for Pittsburgh.
Washington had good chances too, but some of them went off the post. Braden Holtby played well also with 26 saves.
The Washington Capitals season ends once again in disappointment. The Pittsburgh Penguins will face the Ottawa Senators in the eastern conference finals.