Lions Silence Giants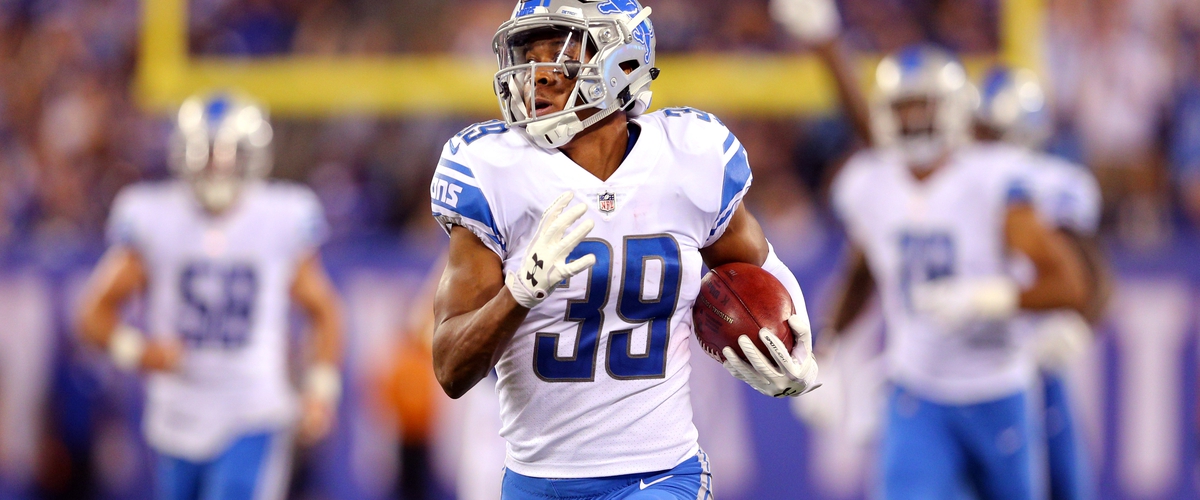 It seems like the Detroit Lions and the New York Giants are heading in different directions. The Lions look like they're on a mission and it looks like the Giants are completely lost and confused. Detroit defeated New York 24-10.
Matthew Stafford threw a 27-yard touchdown pass to Marvin Jones in the first-quarter. It was his only reception of the game. In the second quarter, Eli Manning threw a 7-yard touchdown pass to Evan Engram. Engram finished with 4 catches for 49 yards and a touchdown. Manning had another mediocre night. He completed 22-of-32 passes for 239 yards one passing touchdown and a interception.
Stafford threw another touchdown strike to Eric Ebron in the second quarter from 7 yards out. That was after Eli badly threw a pass and was picked off by Tahir Whitehead. Stafford had a quiet night but he played better than Eli. Stafford completed 15-of-21 passes for 122 yards passing and 2 touchdowns. He also rushed for 23 yards on 3 carries.
With the Lions leading 17-10 in the fourth, Jamal Agnew took a punt 88 yards to the house. That put the dagger in the Giants. A couple of plays before that, Brandon Marshall dropped a pass that would have been a first down. He only caught one pass for 17 yards receiving.
Odell Beckahm Jr. only caught 4 passes for 36 yards receiving for the Giants in his return from an ankle injury. The Giants run game was awful as Shane Vereen was the leading rusher with 28 yards on 6 carries. The offensive line was horrendous. Ereck Flowers needs to move to the bench.
As for the Lions running game, Ameer Abdullah rushed for 86 yards on 17 carries. That isn't bad at all. Detroit forced five sacks on the Giants offense and New York forced three sacks on the Lions offense.
After the game, Giants head coach Ben McAdoo called out Eli Manning. He said it was "sloppy quarterback play". The Giants drop to 0-2 in the past four out of five seasons. For the first time in New York history, they have lost the first two games by 14 points or more.
The Giants haven't scored 20 or more points in 8 straight games. The last time they scored 20 points in a game was November 27, 2016 against the Cleveland Browns (Giants won 27-13).
The Lions will host the Atlanta Falcons on Sunday (2-0) and the Giants will travel to play the Philadelphia Eagles (1-1) on Sunday.
---