NBA Bold Predictions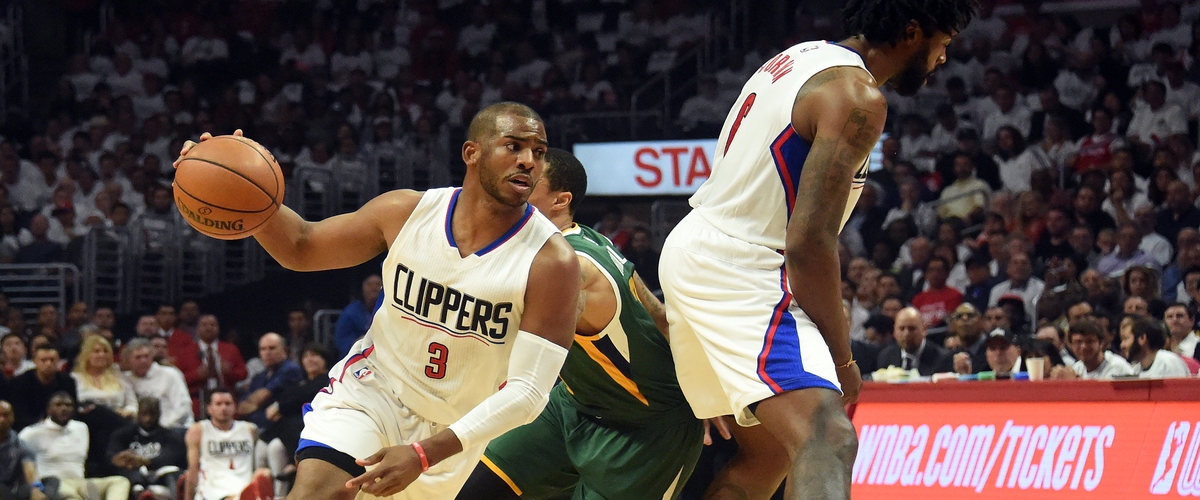 The NBA will be starting a couple of weeks earlier this season so teams won't have as many three games in four nights scheduled. It seems like the competitive balance in the NBA is tilting towards the right direction. Who is going to step up this season and who is going to take a step back?
Eastern Conference: Atlanta Hawks: They are going to have the worst record in the NBA.
Boston Celtics: The additions of Kyrie Irving and Gordon Hayward will help them win 60 games in the regular season.
Brooklyn Nets: D'Angelo Russell will average 25 PPG and 10 APG this season.
Charlotte Hornets: Malik Monk will average 20 PPG as a rookie.
Chicago Bulls: They will have the worst offense in the league.
Cleveland Cavaliers: Derrick Rose will return to MVP form and average 24.9 PPG and 8 APG.
Detroit Pistons: Reggie Jackson will get traded mid-season.
Indiana Pacers: Glenn Robinson III will lead the team in scoring.
Miami Heat: Goran Dragic will make it to the all-star game this season.
Milwaukee Bucks: Giannis Antetokoumpo will win MVP.
New York Knicks: Kristaps Porzingis will stay healthy an entire season.
Orlando Magic: Nikola Vucevic will average 2 blocks per game.
Philadelphia 76ers: All the young players will stay healthy and win over 40 games and make the playoffs.
Toronto Raptors: They won't finish in the top four in the eastern conference.
Washington Wizards: Otto Porter Jr. will make the most three pointers on the team.
Western Conference: Dallas Mavericks: Dennis Smith Jr. will win rookie of the year.
Denver Nuggets: They improved their roster in a tough western conference by adding Paul Millsap and they will make the playoffs.
Golden State Warriors: Warriors will break their 73-9 record this season.
Houston Rockets: The addition of Chris Paul will hurt them rather than help them and also don't finish in the top four in the western conference standings.
Los Angeles Clippers: Blake Griffin will average a double-double this season.
Los Angeles Lakers: Julius Randle will make it to the all-star team.
Memphis Grizzles: They will be a bottom 5 team in the standings.
Minnesota Timberwolves: With the addition of Jimmy Butler, Jeff Teague, and Taj Gibson, they will be a top three team in the western conference.
New Orleans Pelicans: The DeMarcus Cousins and Anthony Davis experiment won't work and one of them will get traded mid-season.
Oklahoma City Thunder: Paul George will win the scoring title.
Phoenix Suns: Devin Booker will score three 40-point games this season.
Portland Trail Blazers: C.J. McCollum will average more PPG than Damian Lillard.
Sacramento Kings: De'Aaron Fox will average the more assists than Lonzo Ball.
San Antonio Spurs: They won't reach the western conference finals this season.
Utah Jazz: With Gordon Hayward leaving, they will miss the playoffs.
Check back next week for my NBA Preview!
---