Mason Stands Tall in Flyers Shootout Victory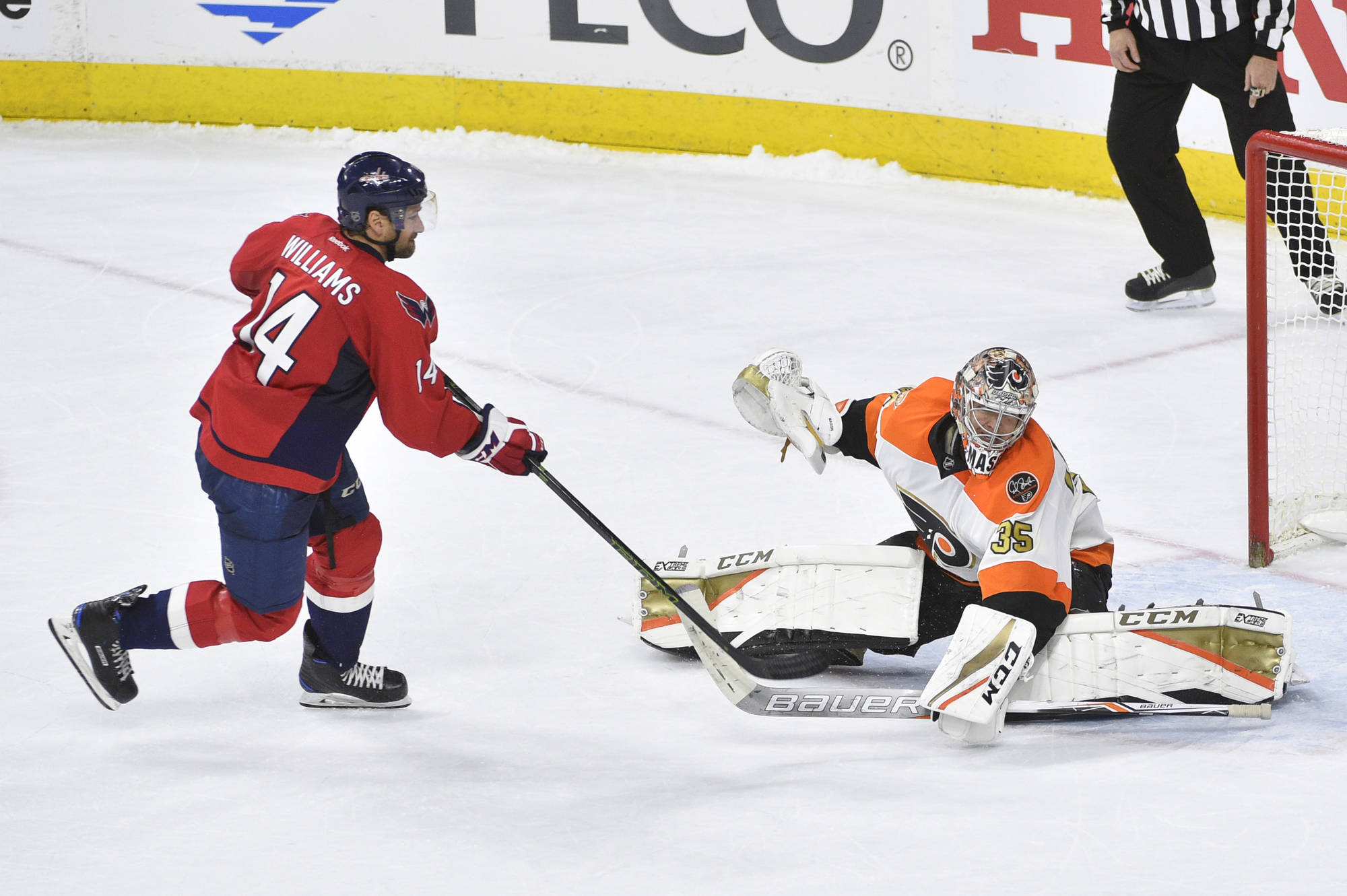 Derik Hamilton-USA TODAY Sports
Flyers goalie Steve Mason made the saves when he needed to. Mason stopped 36 shots in a 3 to 2 (SO) Victory. In the shootout round, T.J. Oshie scored in the first round for the Capitals. Jakub Voracek scored in the third round for the Flyers to keep them alive. In the fourth round of the shootout, Wayne Simmonds scored the game winner. Steve Mason stopped Justin Williams in the same round.
In the first period, Andre Burakovsky scored for the Capitals. In the second period, Michael Raffl tied the game at 1 for the Flyers. Lars Eller scored later in the period to give the Capitals a 2 to 1 lead. With under 1 minute remaining in the second-period, the Capitals turned the puck over and Claude Giroux ripped one past Braden Holtby to tie it at 2.
Holtby stopped 36 shots for the Capitals. These teams will play each other 3 more times this season.

---