Mets Avoid Sweep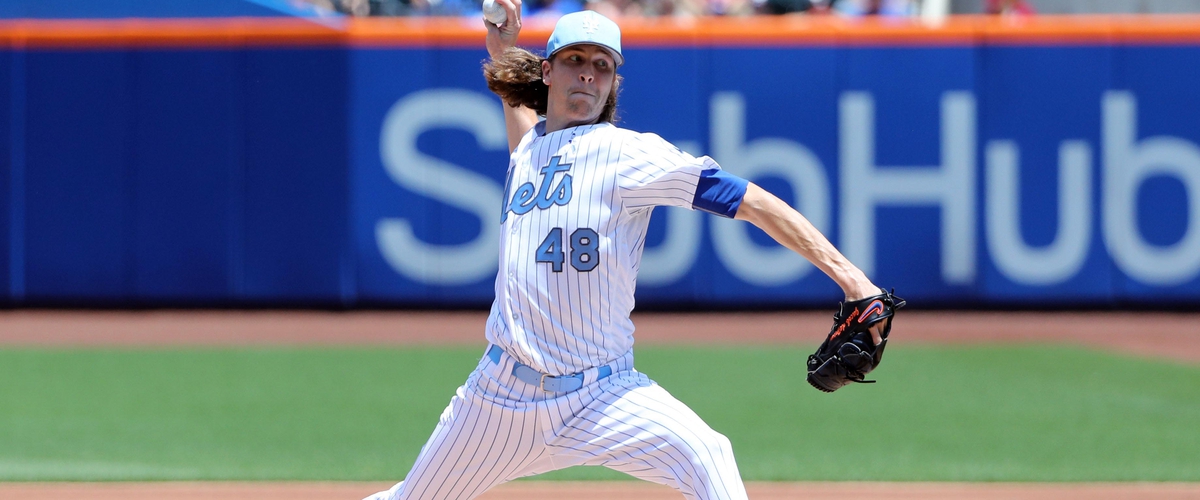 Another strong outing by Jacob DeGrom lifted the New York Mets to a 5 to 1 victory over the Washington Nationals. They avoid a four-game sweep. This is the first victory in seven tries at Citi Field against Washington this season.
DeGrom was the winning pitcher and he pitched 8 strong innings. DeGrom only gave up 3 hits and one run. He walked 2 batters and struck out 6. He also hit his first career homerun in the third-inning.
The Nationals only run came in the game on a first-inning sacrifice fly by Ryan Zimmerman. In the fourth-inning, Lucas Duda scored on an error by Matt Weiters. Michael Conforto hit an RBI single in the same inning.
Conforto hit another RBI single in the sixth-inning. Curtis Granderson hit an RBI single in the seventh inning for the Mets.
Joe Ross was the losing pitcher for the Nationals. He pitched 6 innings and gave up 9 hits and 4 runs. He walked one batter and struck out 4. The Washington Nationals have a three-game set with the Miami Marlins starting tomorrow and the New York Mets have a four-game set with the Los Angeles Dodgers starting tomorrow.
---