Eagles Survive Giants Rally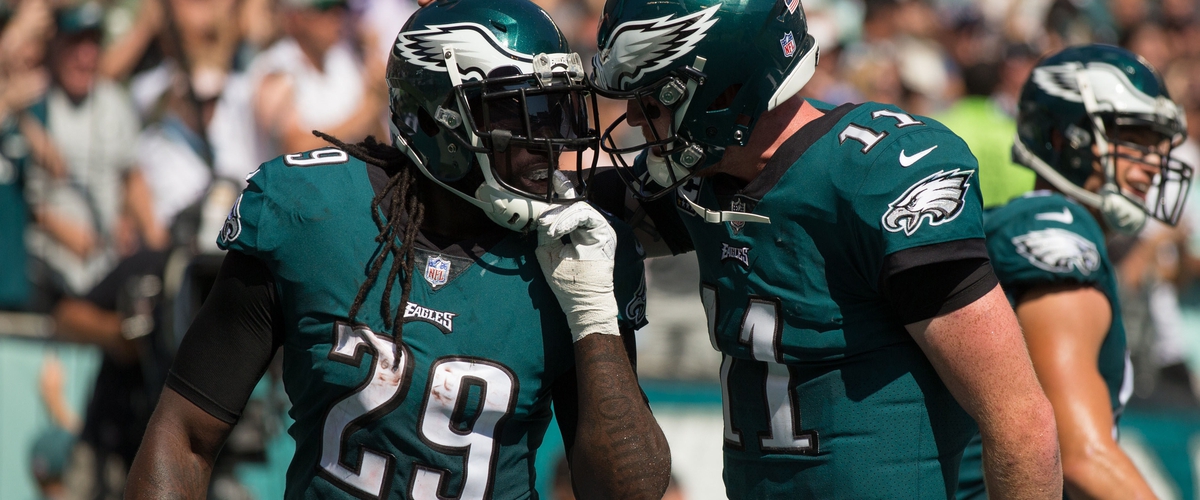 Jake Elliott drilled a 61-yard field goal as time expired for the Philadelphia Eagles as they defeated the New York Giants 27-24. That field goal was all thanks to Carson Wentz completing a 19-yard pass to Alshon Jeffery on a second-and-10 play from their own 38-yard line.
Wentz was awfully quiet today with completing 21-of-31 passes for 176 yards passing and a touchdown. Jeffery caught 4 passes for 56 yards receiving. LeGarrette Blount scored on 1-yard touchdown run in the second-quarter. Blount finished with 12 carries for 67 rushing yards and a touchdown. Wendell Smallwood finished with 12 carries for 71 yards rushing as well for the Eagles.
Near the end of the second quarter, it seemed as if Sterling Shepard scored a touchdown to end the first half, but he didn't complete the whole process of catching the ball. On fourth down, they went for it and the Giants were stuffed.
Zach Ertz scored on a 3-yard touchdown reception in the third-quarter for the Eagles. He had 8 catches for 55 yards receiving and a touchdown.
In the fourth quarter, Odell Beckham Jr. caught two consecutive touchdown catches for the Giants (10 and 4 yards). Beckham Jr. made sweet highlight reel catches. He finished with 9 catches for 79 yards receiving and 2 touchdowns.
On the next series for the Giants, Sterling Shepard took a slant 77 yards for a touchdown. He finished with 7 catches for 133 yards receiving and a touchdown. Eli Manning completed 35-of-47 passes for 366 passing yards 3 touchdowns and 2 interceptions.
The Eagles responded right away with a Corey Clement rushing touchdown from 15 yards out. Aldrick Rosas made a 41-yard field goal afterwards for the Giants and Jake Elliott made a 46-yard field goal for the Eagles after that and the rest of the game was history.
The New York Giants will travel to face the Tampa Bay Buccaneers (1-1) next Sunday and the Philadelphia Eagles will travel to face the Los Angeles Chargers (0-2) next Sunday.
---