New York Yankees Spring Training Preview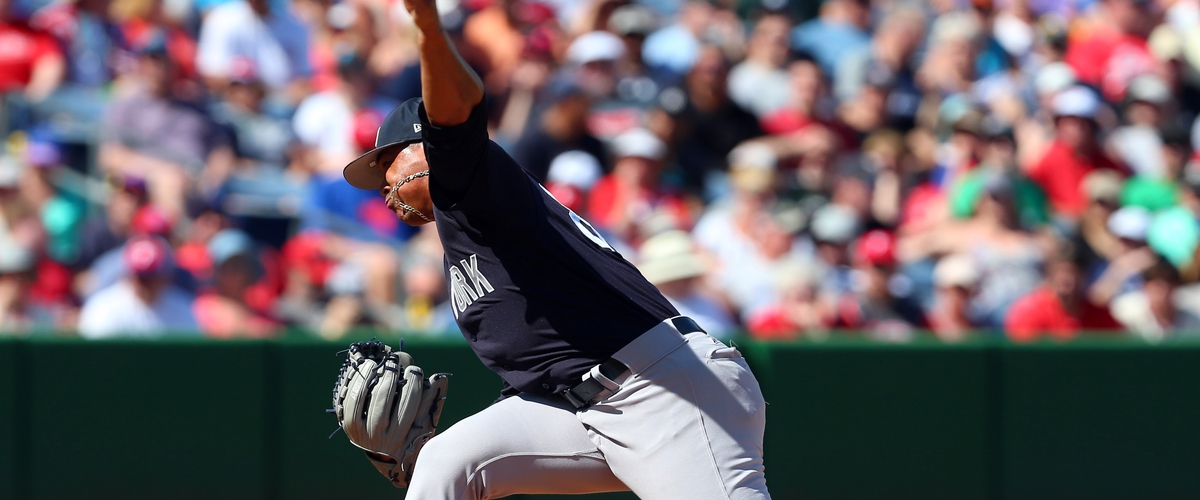 The New York Yankees were one of the surprises in Major League Baseball a season ago, and they were just one win away from reaching the World Series. Even though they exceeded expectations in 2017, the Yankees decided not to renew Joe Giradi's contract. Instead, they have former Yankees player Aaron Boone as the new manager.
The Yankees will have a potent offense this season with the addition of Giancarlo Stanton, but the question is will the starting pitching hold up? You can have the best offense and bullpen in the world, but what good is it if the starting pitching is shaky?
Why do you think the Cleveland Indians made it to the World Series in 2016 and the Houston Astros won it all a season ago? Not only did both of those teams have the offense to get there, but they also had the starting pitching necessary to get there.
C.C. Sabathia, Luis Severino, Masahiro Tanaka, and Sonny Gray will be the first four starters. The battle for the final spot in the rotation will be interesting between Jordan Montgomery and Domingo German.
Aroldis Chapman will be the closer, but having Dellin Betances as the setup man will put the Yankees in great position to win every game if they have a lead.
Projected Starters: (C) Gary Sanchez (1B) Greg Bird (2B) Gleyber Torres (SS) Didi Gregorius (3B) Miguel Andujar (LF) Brett Gardner (CF) Jacoby Ellsbury (RF) Aaron Judge (DH) Giancarlo Stanton
Key Backups: (C) Austin Romine, (IF) Ronald Torreyes, (OF) Aaron Hicks, and (OF) Clint Frazier
The Yankees are favorites to win the American League East and possibly the World Series depending who you ask. It will be very intriguing how well the Yankees offense can perform in 2018. Will they also be able to hit well outside of Yankee Stadium?
---