Devils Top Penguins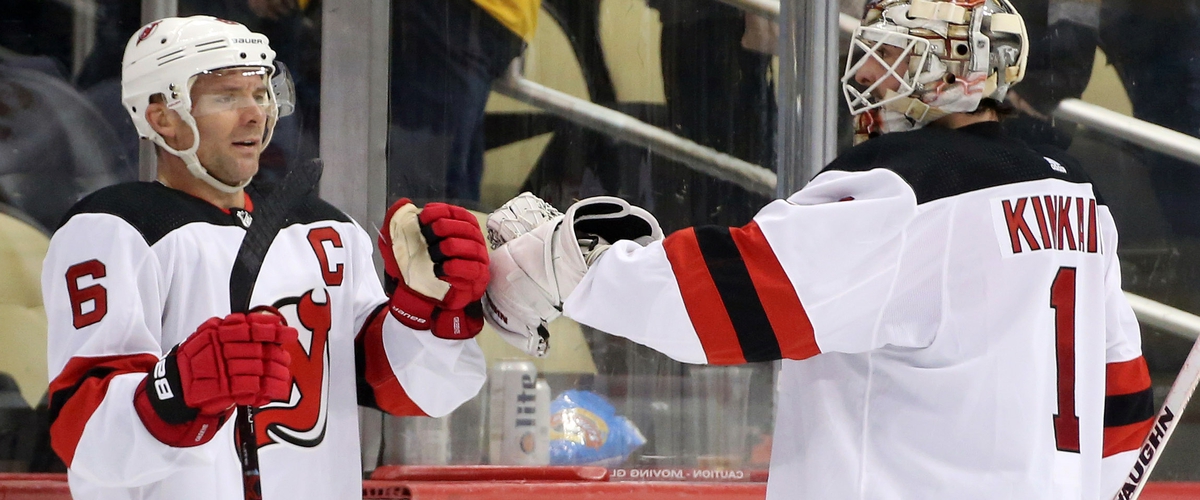 Stefan Noesen redirected a Andy Greene shot 5:01 into the third-period and it happened to be the game-winning goal for the New Jersey Devils in a 3-2 victory against the Pittsburgh Penguins on Tuesday Night at PPG Paints Arena.
Sidney Crosby scored for the Pittsburgh Penguins in the first period. Kyle Palmieri scored for the New Jersey Devils in the second period. He has scored three goals in his last two games.
Taylor Hall scored a power-play goal in the second-period for the Devils and he extended his point streak to 15 games, which ties a New Jersey Devils record. Matt Hunwick tied the game at two for the Penguins in the second-period, on a redirection from Jake Guentzel.
Pittsburgh had many opportunities to tie the game late because of many icings committed by New Jersey, but goalie Keith Kinkaid stood tall at the end. He stopped 36 shots for the Devils. Goalie Cory Schneider is closing to returning for the Devils.
Casey DeSmith stopped 35 shots for the Penguins. He started in place of Matt Murray because of a concussion he suffered in practice on Monday because Murray took a slap shot to the mask by defenseman Olli Maatta.
The New Jersey Devils and the Pittsburgh Penguins will face each other two more times this season. It's surprising that the New Jersey Devils have already won the first two meetings.
---