NFL Head Coaching Vacancies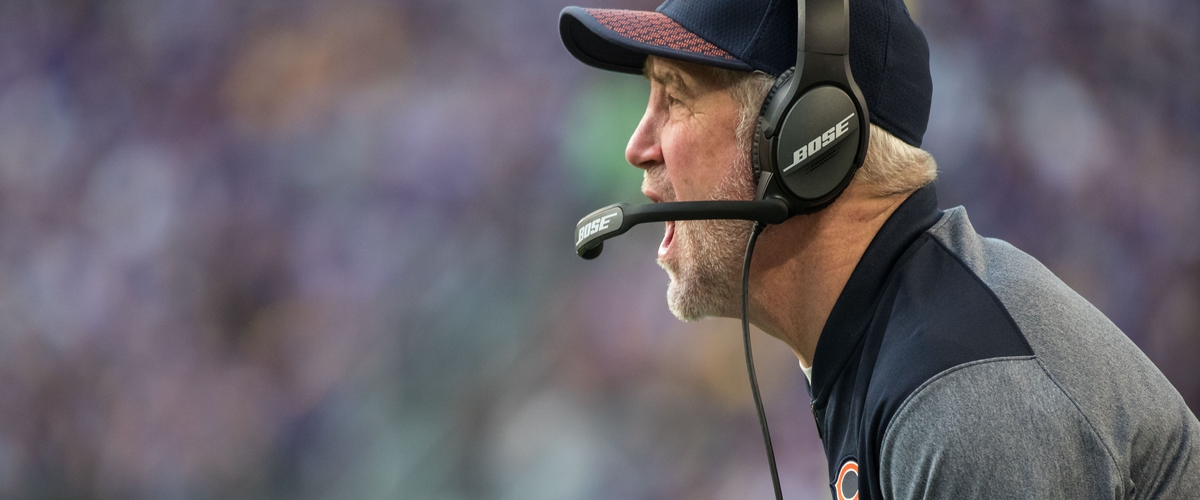 After 17 weeks of the NFL season, teams will be looking for a new coach. The Chicago Bears fired John Fox (5-11 this season, 14-34 three seasons with Chicago), the Indianapolis Colts fired Chuck Pagano (4-12 this season, 53-43 in six seasons with Indianapolis), Bruce Arians retired from coach the Arizona Cardinals (8-8 this season, 49-30-1 in five seasons with Arizona), Jim Caldwell was fired by the Detroit Lions (9-7 this season, 36-28 four seasons with Detroit), and Jack Del Rio was fired by the Oakland Raiders (6-10 this season, 25-23 in three seasons with Oakland).
The Giants also had a head coaching vacancy as well. They fired Ben McAdoo earlier in the season and his record with the Giants this season was 2-10 and he was 13-15 overall in about a season and three quarters with the New York Giants. Steve Spagnuolo took over as interim coach and went 1-3.
I am surprised the Cincinnati Bengals haven't let go of Marvin Lewis and the Cleveland Browns didn't let go of Hue Jackson.
Well, who has the best opening available? 1. Oakland Raiders (because of their offense) 2. Chicago Bears (because of Mitchell Trubisky and an upcoming solid defense) 3. Detroit Lions (because of Matthew Stafford and a talented Lions team). 4. New York Giants (because of Odell Beckham Jr. and the media market). 5. Arizona Cardinals (because the roster is a little older, but Larry Fitzgerald and Carson Palmer are still around) 6. Indianapolis Colts (because the Colts are in complete rebuild mode and they don't know if Andrew Luck will be he. If the Bengals open up the coaching search, I would think they would move up to number one because of all the talent that they have on the roster.
With general manager Ted Thompson moving to a different role in the Green Bay Packers organization, is it possible that the new general manager comes in and fires Mike McCarthy? It will be interesting to see. Even though they would still have Aaron Rodgers on the roster, there are other issues with the Packers right now.
It is very possible that Jon Gruden will leave the ESPN broadcasting booth and become the next head coach for the Oakland Raiders but we will see.
---