NFL Week 11 Predictions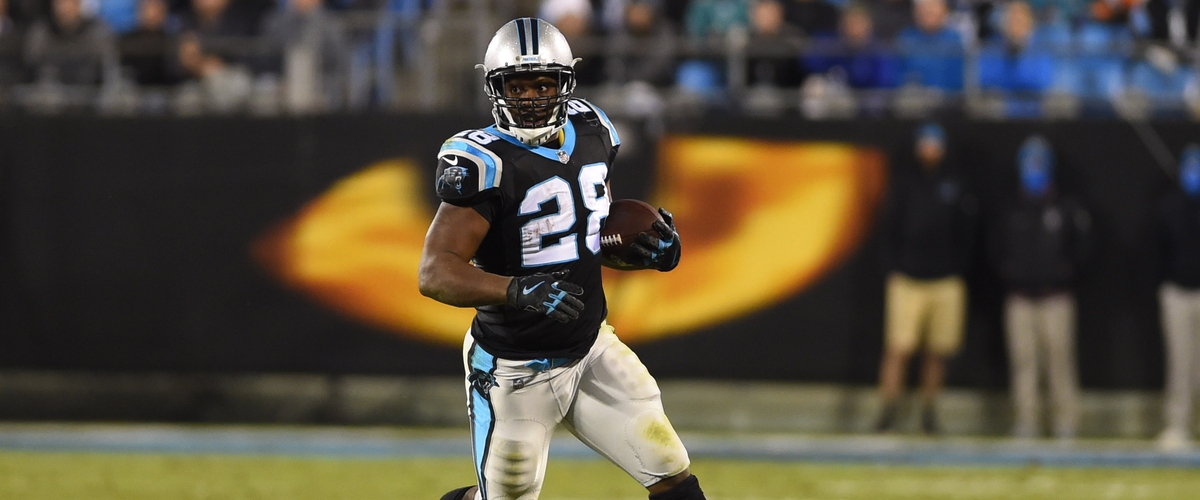 The San Francisco 49ers picked up their first win of the regular season against a spineless New York Giants team. Once again, the Cleveland Browns have yet to win a game this season.
The contenders are going to start separating themselves from the pretenders. I went 9-5 with my picks last week and my record is 89-57 on the year.
Tennessee Titans 20 Pittsburgh Steelers 27: I believe when Marcus Mariota has to throw the ball he will get the job done. The issue is the Titans are going to have to match point-for-point with this Steelers offense and I don't see them living up to that task. Pittsburgh has too many weapons and Tennessee's secondary is suspect especially if they don't get a push rush.
Tampa Bay Buccaneers 14 Miami Dolphins 17: Both teams have been suspect at best this season. This game was cancelled in week one because of the Hurricane. Ryan Fitzpatrick vs Jay Cutler will either be a turnover fest or a perfect rater passing fest.
Detroit Lions 35 Chicago Bears 14: The Lions need to have a better start out of the gate this week against the Bears. Matthew Stafford continues to rescue the Lions week in and week out. The Lions defense is underrated and they will give the Bears fits.
Jacksonville Jaguars 14 Cleveland Browns 20: The Jaguars should not have beaten the Chargers last week. They will sleep walk and be caught off guard this week. The Browns will play with heart this week and get their first win.
Baltimore Ravens 24 Green Bay Packers 21: The Ravens defense needs to set the tone coming off a bye week. Brett Hundley isn't that spectacular and the Packers offensive line is banged up. Joe Flacco should test the Packers secondary all day. The Packers won't have an answer for Alex Collins or Buck Allen on the ground.
Arizona Cardinals 13 Houston Texans 10: The Cardinals have been competitive in games despite not having Carson Palmer. Houston doesn't seem to be the same without DeShaun Watson. They don't have that energy.
Los Angeles Rams 28 Minnesota Vikings 31: The Vikings will set the tone early at home and rough off Jared Goff. The problem is the Rams offense is so good that they will probably scored three touchdowns without trying. I believe the Vikings can match point-for-point with the Rams, but it can't get into the 40s.
Washington Redskins 17 New Orleans Saints 24: Is this the week an unexpected Redskins defense shows up? They are going to have to be physical at the point of attack from the opening kickoff. The problem is the Saints play the same exact way now. New Orleans loves to run the ball. Drew Brees only passes when he needs to.
Kansas City Chiefs 49 New York Giants 13: Speedsters like Kareem Hunt and Tyreek Hill are going to need water breaks early and often. They will cause headaches all game long. The Giants also won't have an answer for Travis Kelce at tight end. New York seems like they have mailed it in for the season.
Buffalo Bills 14 Los Angeles Chargers 11: The Chargers invented a new way to lose last week against the Jaguars in overtime. They won't overcome it and Phillip Rivers may not even play this week with a concussion. Buffalo's defense will expect the Chargers to run the ball a lot and be ready for it. Nathan Peterman will be the Bills starter and this a good move for them offensively.
Cincinnati Bengals 20 Denver Broncos 27: The Broncos defense has been shattered in the past couple of games. They are looking to find their mojo again. Andy Dalton better be ready for the Bengals. Brock Osweiler will have a good game against an undisciplined Bengals defense.
New England Patriots 31 Oakland Raiders 34: It's time for the Raiders to show there glory. This is going to be a big game for Derek Carr because he is going to want to prove if he didn't get hurt last season that the Raiders could have beaten them. Tom Brady will put up his points against a bad Oakland defense. This game will be played in Mexico City.
Philadelphia Eagles 38 Dallas Cowboys 20: Carson Wentz and the Eagles are going to want to put this NFC East race to bed. He will continue his magical ways and the Cowboys will be begging for mercy.
Atlanta Falcons 24 Seattle Seahawks 20: Without having Richard Sherman, Julio Jones is going to have his way against the Seahawks defense. The Falcons defense will suffocate the Seahawks offense.
Byes: New York Jets, Indianapolis Colts, San Francisco 49ers, and Carolina Panthers.
---