NHL Bold Predictions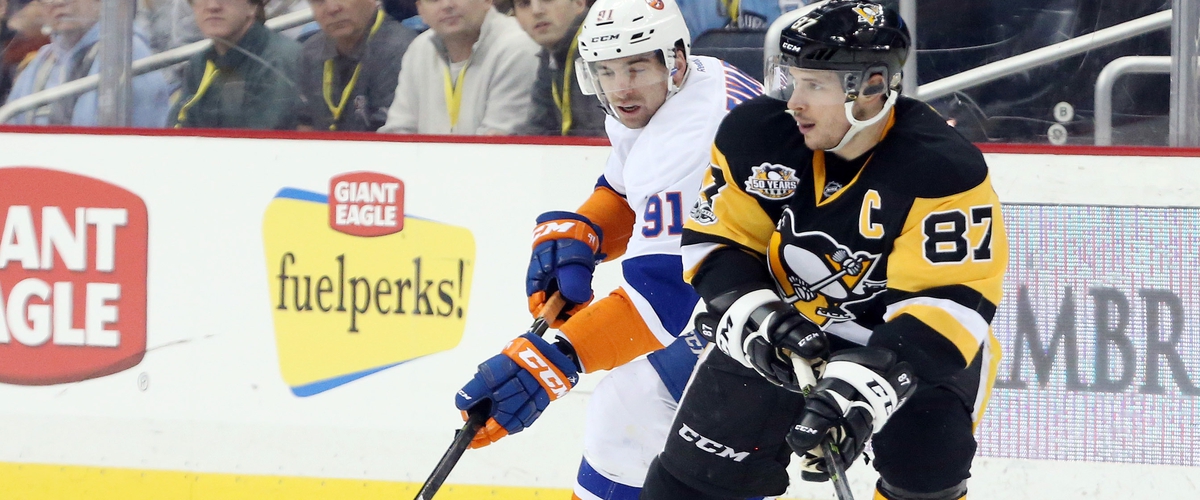 It is less than a month away until the NHL season begins. It seems like the offseason goes by faster and faster year in and year out. Do you guys like bold predictions?
Eastern Conference: Boston Bruins: Bruce Cassidy wins 45 games in his first full season as Bruins Head Coach.
Buffalo Sabres: Goalie Robin Lehner will lose his starting job at some point in the season and Linus Ullmark will be the starter at some point.
Carolina Hurricanes: They will make the postseason for the first time since 2008-2009.
Columbus Blue Jackets: They will win the Metropolitan Division (regular season).
Detroit Red Wings: Jimmy Howard will start more games in net than Petr Mrazek.
Florida Panthers: With the loss of some key players, they won't have more than 65 points in the standings.
Montreal Canadiens: They will miss the postseason.
New Jersey Devils: They will have a top 10 offense. Adding rookies Nico Hischier and Michael McLeod will help them.
New York Islanders: With all the speculation about signing John Tavares to a contract extension, they will trade him mid-season.
New York Rangers: They will finish last in the Metropolitan Division.
Philadelphia Flyers: Rookie Nolan Patrick will have a better season than Claude Giroux.
Pittsburgh Penguins: Jake Guentzel will score 30 goals and record 25 assists.
Ottawa Senators: They will have the worst offense in the league.
Tampa Bay Lightning: Steven Stamkos stays healthy the entire season and will lead the league in goals scored.
Toronto Maple Leafs: Auston Matthews will record 100 points, along with Edmonton Oilers's Connor McDavid.
Washington Capitals: They don't get past the first round of the postseason.
Western Conference: Anaheim Ducks: John Gibson will have a rough season between the pipes.
Arizona Coyotes: New Head Coach Rich Tocchet has his young team playing fast and having a top 10 offense.
Calgary Flames: They will record at least 100 points in the standings.
Chicago Blackhawks: Despite bringing back Brandon Saad and Patrick Sharp, they don't have enough to make another deep playoff run.
Colorado Avalanche: Matt Duchene will score 40 goals.
Dallas Stars: They will make it back to the postseason.
Edmonton Oilers: They will win the Presidents' Trophy.
Los Angeles Kings: They will lack goal scoring once again this season.
Minnesota Wild: Matt Dumba stays healthy a full season and is a serious candidate for the Norris Trophy.
Nashville Predators: Filip Forsberg records 90 points and becomes an MVP candidate.
San Jose Sharks: They will struggle at times during the regular season, but they will make the postseason by the skin of their teeth.
St. Louis Blues: They will miss the postseason.
Vancouver Canucks: Sven Baertschi will score 30 goals.
Winnipeg Jets: Patrik Laine will score 50 goals.
Vegas Golden Knights: Shea Theodore will record 40 points.
Check back next week for my NHL Preview.
---