Penguins Pounce Devils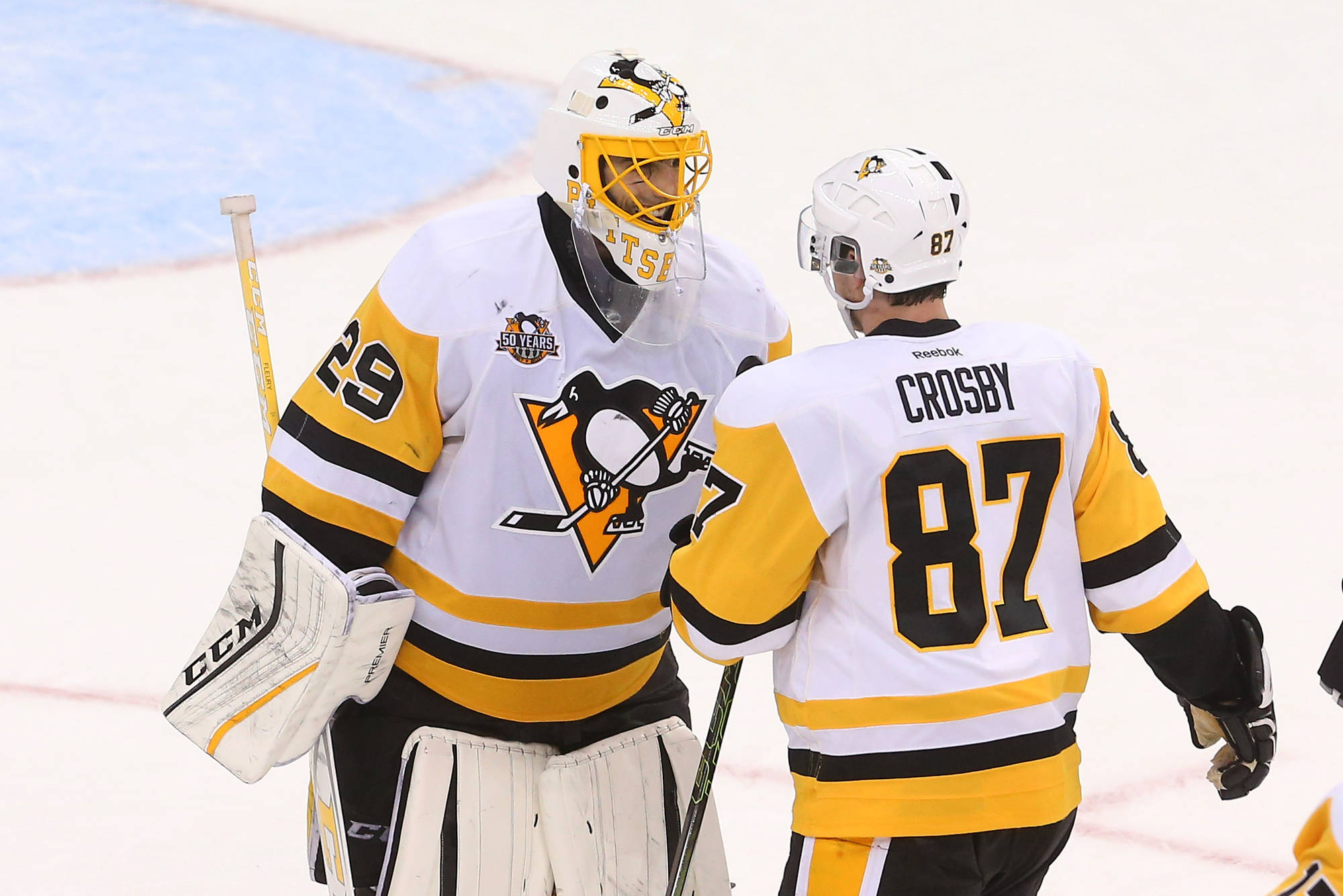 Ed Mulholland-USA TODAY Sports
The Pittsburgh Penguins and the New Jersey Devils would be squaring off for the second time in 5 days. The Penguins have already beaten them twice this season and would they make it a third? Pittsburgh defeated New Jersey 5 to 2.
In the first period, PA Parentau scored for the Devils. Later in the period, Evgeni Malkin tied the game at 1 on the power play. He scored his 800th career point. Adam Henrique scored on the power play for the Devils, to give them a 2 to 1 edge.
In the second period, Sidney Crosby scored off a rebound to tie the game at 2. With 5.4 seconds remaining in the period, Malkin made a beautiful pass to Justin Schultz, who tapped it home. That goal seemed to suck the gravity out of the Prudential Center.
In the third period, Carl Hagelin and Bryan Rust scored for the Penguins. Defenseman Brian Dumoulin was injured in the third-period and he didn't return. They are already thin on defense without Kris Letang and Trevor Daley. Olli Maatta didn't play last night because of an illness.
Marc-Andre Fleury made 21 saves for the Penguins. Cory Schneider made 24 saves for the Devils. These teams will play each other 2 more times this season.

---