Penguins Silence Hurricanes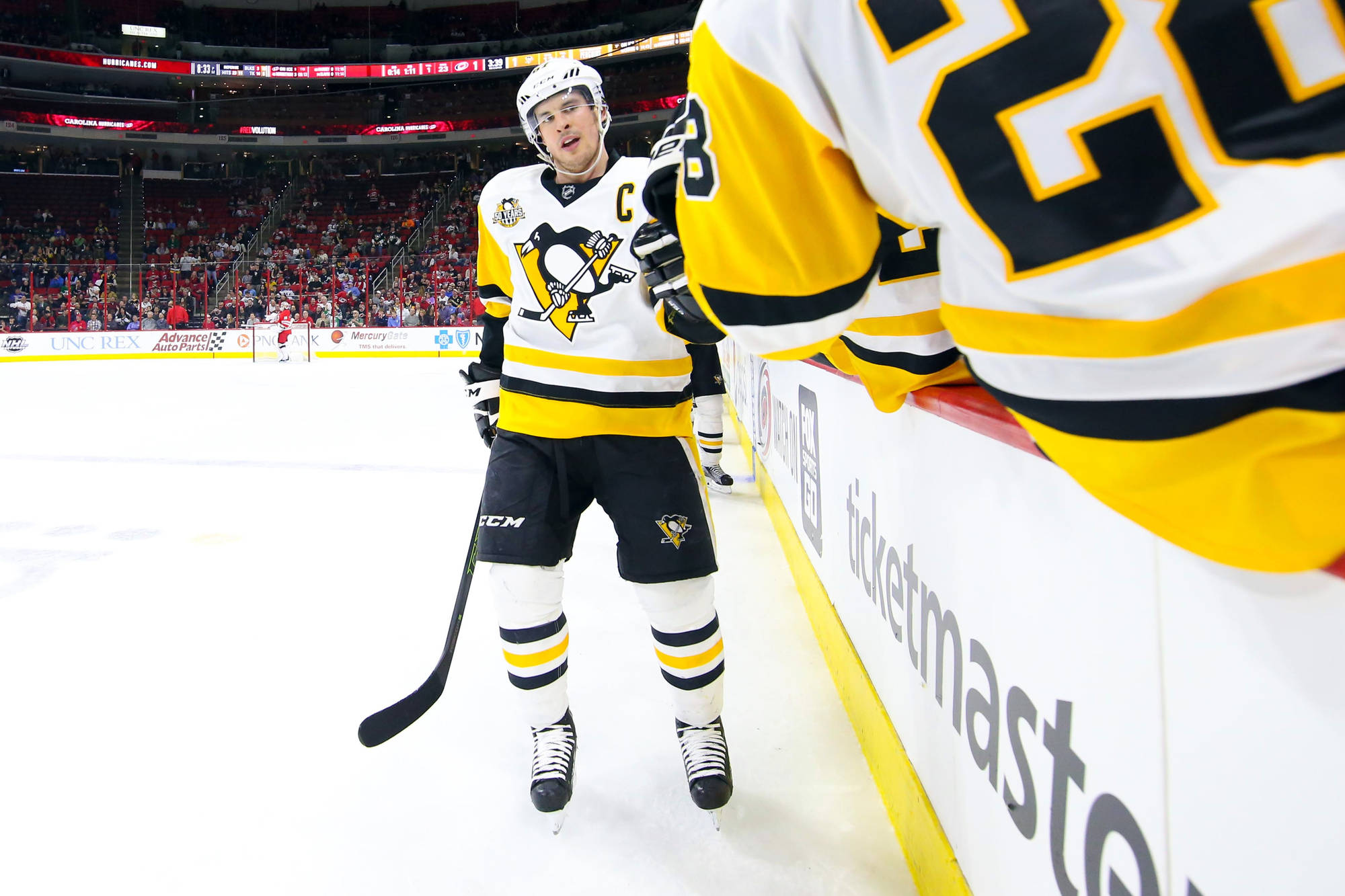 James Guillory-USA TODAY Sports
Good teams find ways to win even if they are having a sluggish night. The Pittsburgh Penguins didn't look all that dominate against the Carolina Hurricanes, but they did just enough to squeak by them 3 to 1.
Scott Wilson scored in the first period for the Penguins. Jeff Skinner scored the lone goal of the game for the Hurricanes on the power play in the first. Sidney Crosby scored a 5-on-3 power-play goal in the second-period.
Evgeni Malkin scored a goal in the third-period for Pittsburgh. The rare stat of the night was out of the 5 penalties Pittsburgh committed, they were either by Sidney Crosby or Evgeni Malkin. There goal scoring made up for it.
Matt Murray made 29 saves for the Penguins. Cam Ward made 19 saves for the Hurricanes. These two teams will play each other one more time this season.
---