Spencer Ware Tears PCL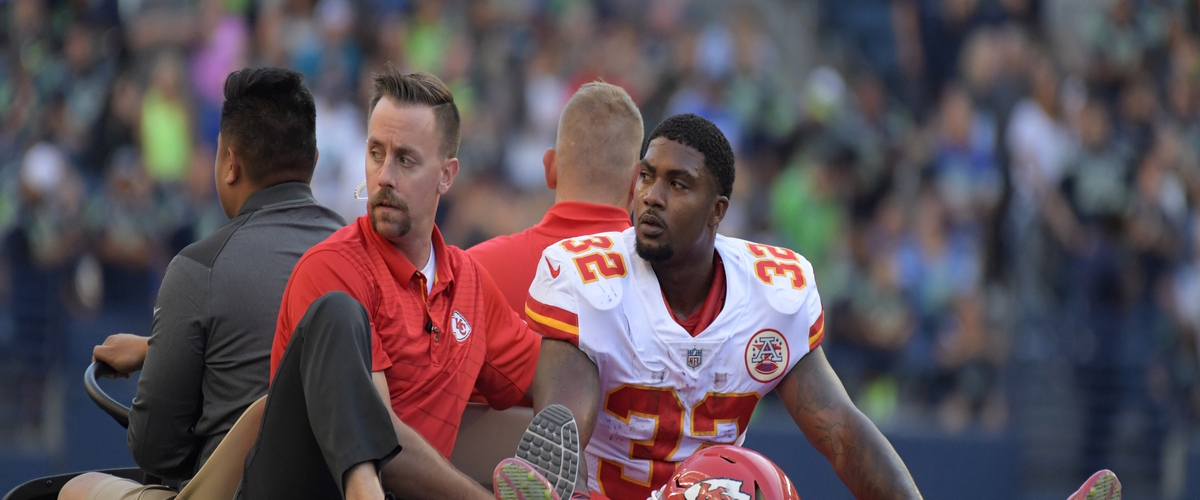 Spencer Ware tore his PCL and also has damage in his LCL in his right knee. He will most likely need season ending surgery. Ware injured his knee in the first quarter on against the Seattle Seahawks on Friday.
Ware rushed for 921 yards on 214 carries and three touchdowns last season with the Chiefs. He also caught 33 passes for 447 yards and two touchdowns. Ware is only 25 years old and will still have another year left on his contract.
Head Coach Andy Reid said rookie Kareem Hunt will be the starting running back. He has electrifying speed. Hunt rushed for 1,475 yards and 10 touchdowns last season with Toledo. He also caught 41 passes for 403 yards and one touchdown.
Charcandrick West will probably be the second running back. He rushed for 293 yards on 88 carries last season along with one touchdown. West also caught 28 passes for 188 yards and two touchdowns in 2016.
---