Steelers Shut Down Ravens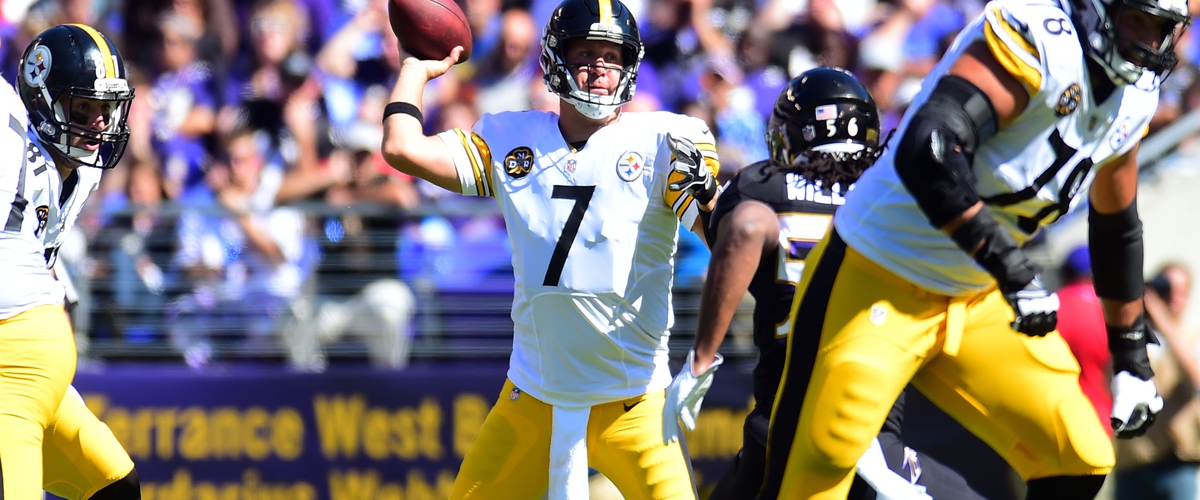 The Pittsburgh Steelers and the Baltimore Ravens both struggled last week. They both wanted to bounce back but only one of them could. Pittsburgh defeated Baltimore 26-9.
The main reason why Pittsburgh shut down Baltimore was because of Le'Veon Bell and the defense. Bell rushed for 144 yards on 35 carries and two touchdowns. Bell scored his touchdown in the second-quarter for the Steelers. JuJu Smith-Schuster scored on a 19-yard reception in the second-quarter.
Smith-Schuster caught 3 passes for 47 yards receiving and a touchdown. Ben Roethlisberger completed 18-of-30 passes for 216 yards 1 touchdown and an interception.
Mike Wallace scored on a 16-yard touchdown reception from Joe Flacco in the third-quarter. Wallace finished with 6 catches for 55 yards receiving and a touchdown. Flacco completed 31-of-49 passes for 235 yards 1 touchdown and 2 interceptions.
Pittsburgh's defense recorded four sacks, two interceptions, and one forced fumble. The Steelers played an old styled kind of game. The Steelers will host the Jacksonville Jaguars (2-2) next Sunday and the Ravens will travel to Oakland to face the Raiders (2-1) next Sunday.
---