Thomas Sparks Celtics over Pistons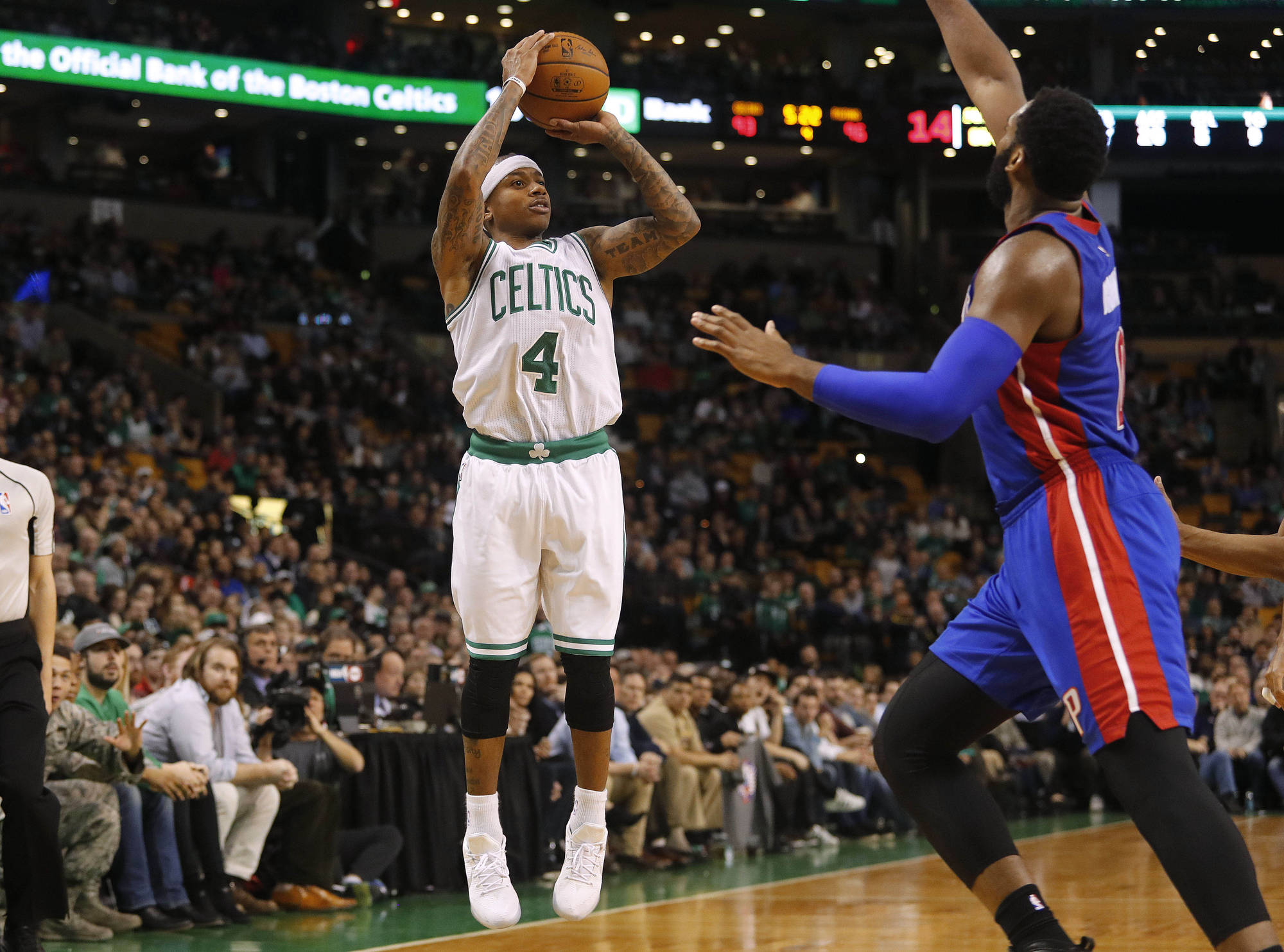 Winslow Townson-USA TODAY Sports
Isaiah Thomas scored 24 of his 41 points in the fourth quarter to help the Boston Celtics defeat the Detroit Pistons 113 to 109. He also had 8 assists in the game, and Thomas hit some big shots. It amazed his teammates.

Jae Crowder had 21 points and 8 rebounds for the Celtics. Marcus Smart had 13 points and 8 assists off the bench for the Celtics.

Andre Drummond had a monster game for the Pistons with 28 points and 22 rebounds. Reggie Jackson had 12 points and 6 assists for the Pistons. It was a back and forth game all night long. Each team will play each other one more time this season.

---