Week 7 NFL Predictions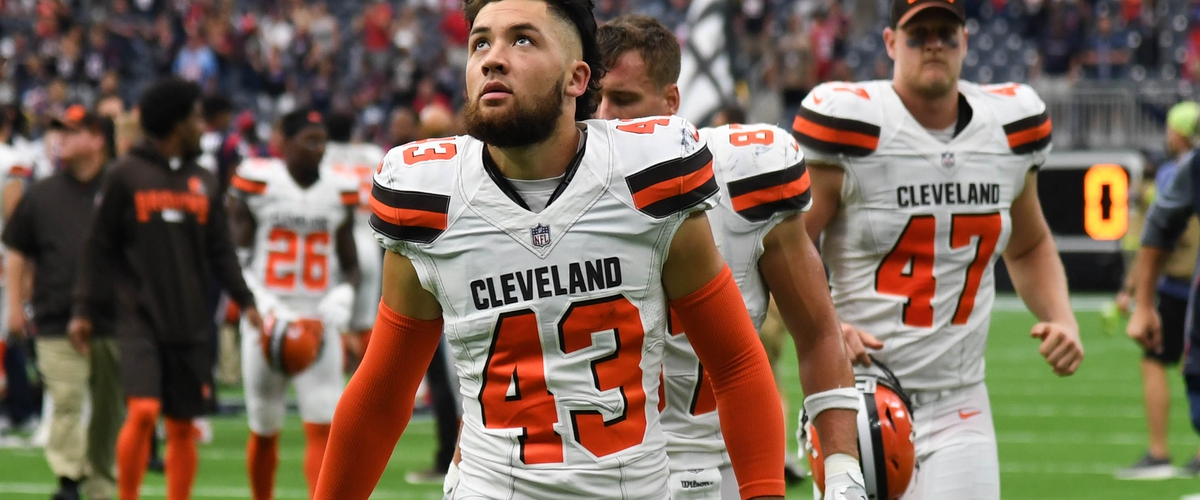 Aaron Rodgers will most likely be sidelined for the Green Bay Packers for the rest of the season because of a broken collarbone. It seems to feel weird for the NFL to have several superstars our.
The Cleveland Browns and the San Francisco 49ers remain win less and there are no more undefeated teams in the NFL. I went 7-7 with my picks last week and my record is 50-41 on the year.
Kansas City Chiefs 20 Oakland Raiders 10: The Chiefs had a surprising loss at home to the Pittsburgh Steelers. The Chiefs offense will bounce back and the Raiders defense can't force turnovers right now. As for the Raiders, it seems as if Amari Cooper doesn't know how to get open anymore. Michael Crabtree will single handedly carry the receiving core once again and it won't be enough.
Tampa Bay Buccaneers 18 Buffalo Bills 20: Tampa Bay is a different team on the road then they are at home. The Bills are coming off a bye week and LeSean McCoy will look to run wild against an inconsistent Tampa Bay defense.
Carolina Panthers 17 Chicago Bears 20: The Bears got a huge win in Baltimore last week. Chicago is at home and they will give Carolina some problems. The thing is, Carolina loves to play on the road and Cam Newton plays better on the road, but momentum means a lot in the NFL.
Tennessee Titans 31 Cleveland Browns 10: Marcus Mariota made a big difference in the Titans offense last week. He means everything to them. DeMarco Murray and Derrick Henry is a solid running back duo and it will be tough for the Browns to stop. Cleveland can't figure anything out right now.
New Orleans Saints 35 Green Bay Packers 20: With Rodgers sidelined, Brett Hundley will be the Packers quarterback. He won't be bad, but I don't think he is going to match point for point with Drew Brees and the Saints. The Packers defense won't force enough turnovers and the Saints defense is starting to force turnovers.
Jacksonville Jaguars 30 Indianapolis Colts 20: The Colts defense is struggling against the run right now and Leonard Fournette will have his way on Sunday. Blake Bortles hasn't been bad so far, but he will look like a super star on Sunday. Jacoby Brissett hasn't been bad so far, but he could be under duress all game long.
Arizona Cardinals 35 Los Angeles Rams 31: It seems as if Adrian Peterson and the Arizona Cardinals is a perfect match for each other. Peterson ran for over 100 yards last week and I think he will do the same this week. The Cardinals offense might be in rhythm now. The Rams will need to score more points on offense this week. Half of their points came on special teams last week. This game will take place in London.
New York Jets 14 Miami Dolphins 17: I don't think the Dolphins will get swept to the Jets. Miami came back from a 17-point deficit last week at Atlanta and I think it will jump start them in this game. Jay Cutler showed more emotion last week and he needs to continue to show it.
Baltimore Ravens 14 Minnesota Vikings 21: I think the Ravens need to be concerned. The offense is in a downward spiral right now. The Vikings defense will be ready to blitz Joe Flacco from every corner. Minnesota has been better on offense and will get a boost if Stefon Diggs returns.
Dallas Cowboys 24 San Francisco 49ers 10: Ezekiel Elliott will be able to play once again this week for the Cowboys. The 49ers run defense has been average at best. Dak Prescott will show his poise once again. C.J. Bethard played well for the 49ers in relief last week, but he won't have the same production this week.
Cincinnati Bengals 21 Pittsburgh Steelers 28: The Steelers got a big win last week at Kansas City, but they need to stay consistent. The Bengals have looked better recently. The new offensive coordinator is helping out Andy Dalton in a big way. However when the stakes get high, Dalton seems to flop. This is a big game for both teams. At the end of the day, the Steelers will make the big play on offense with either Antonio Brown, JuJu Smith-Schuster, or Le'Veon Bell.
Denver Broncos 17 Los Angeles Chargers 23: Melvin Gordon has been one of the reasons why the Chargers are on a two-game winning streak. He will continue to put up numbers and help the Chargers. The defense is starting to get better. Denver's offense surprisingly was horrendous last week and it could happen again this week.
Seattle Seahawks 13 New York Giants 16: The Giants picked up their first win of the year last week at Denver. They did it old schooled by running the ball and playing defense. I expect them to play the exact kind of game against Seattle. The Seahawks offense is hot and cold. If Olivier Vernon is healthy for the Giants, New York could sack Wilson five times on Sunday.
Atlanta Falcons 20 New England Patriots 41: The Falcons are hitting a rough patch right now and it will continue on Sunday Night in Foxborough. Tom Brady has been playing better as of late, but he hasn't been perfect this season. The Falcons can't force turnovers at all. New England will score early and often.
Washington Redskins 23 Philadelphia Eagles 27: Kirk Cousins is going to have to earn his stripes in another tough Monday Night match up on the road in Philadelphia. Carson Wentz is also going to have to earn his stripes once again for the Eagles. With an Eagles win, they will feel more comfortable about themselves. If the Redskins win, this NFC East race will get more interesting. At the end of the day, Philadelphia is a better team.
Byes: Houston Texans and Detroit Lions
---