Why the Chicago Blackhawks and the Pittsburgh Penguins wouldn't be a very good Stanley Cup Finals Matchup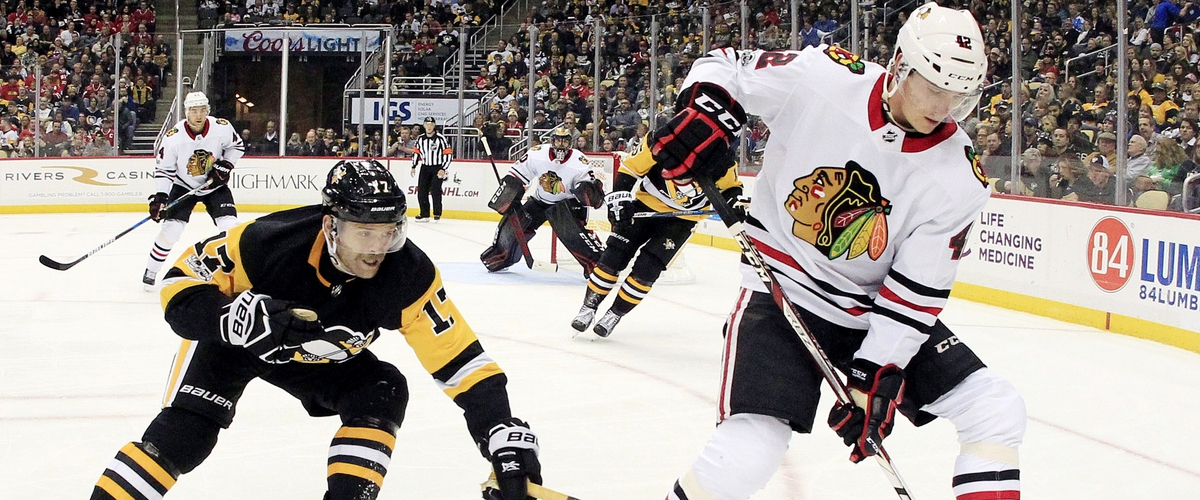 I said to myself a few times that wouldn't it be something special if one day the Chicago Blackhawks and the Pittsburgh Penguins were able to meet each other one day during the Jonathan Toews and Sidney Crosby ERA? Chicago and Pittsburgh have combined for six championships in the past nine seasons.
A lot of NHL fans and the NHL itself would fall into a hype trap really quickly. They would think it would easily go to distance ( seven games), but in reality the recent track record between these two teams show it would not.
The Pittsburgh Penguins are 1-6-3 in their last 10 meetings with the Chicago Blackhawks. In seven of those match ups, Pittsburgh has only scored one goal. Chicago has outscored them 38-16. That is a total recipe for one team destroying another in a potential playoff series.
I thought heading into tonight's match up between these two teams that having Matt Murray in net for Pittsburgh was going to mean a different energy level against Chicago and it was somewhat.
Murray made 36 saves in the losing effort, but the Penguins looked shaky from the beginning despite putting 36 shots on net tonight and one goal was overturned because of goaltender's interference.
It wasn't ruled goaltender's interference at first but once Chicago challenged it, I had a gut feeling it was going to be overturned and it happened to be true. It seems like what can go wrong will go wrong for Pittsburgh against Chicago.
What can go right will go right for Chicago against Pittsburgh. They just have there number in every way, shape, and form right now. If they ever met in the finals, winning streaks do matter especially if you always beat them and the other team mentality doesn't have it against you.
---