Will Lebron James pull a Kevin Durant this Offseason?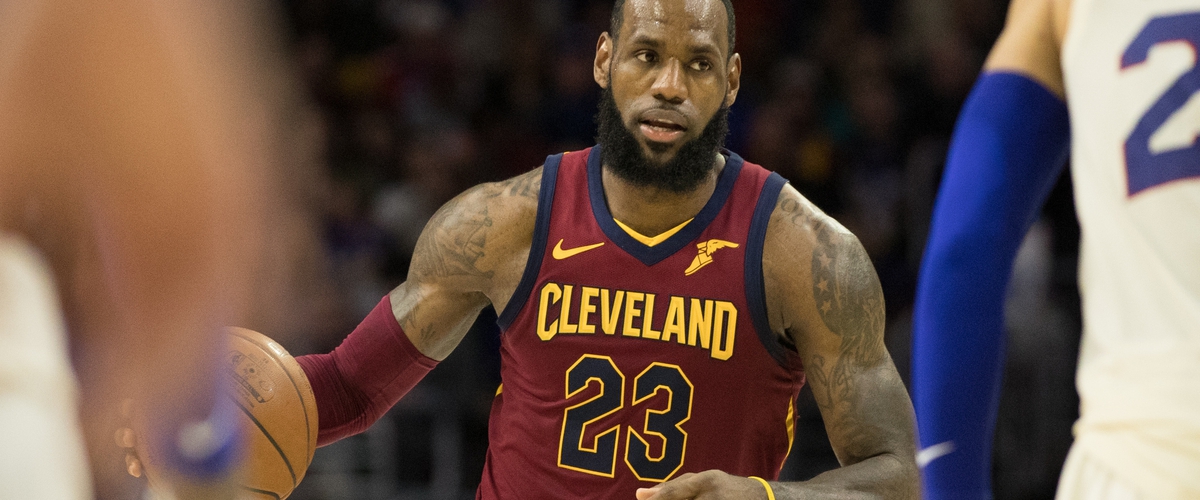 The Cleveland Cavaliers might have a new kryptonite in the eastern conference in the Philadelphia 76ers. The 76ers beat them for the second time this season on Friday Night 132-130. If the NBA season were to end right now, the Philadelphia 76ers would be the three seed and the Cleveland Cavaliers would be the four seed in the east.
Philadelphia would face the Miami Heat and Cleveland would face the Indiana Pacers. I expect Philadelphia and Cleveland to win those series. The 76ers would face the winner of the Milwaukee Bucks/Boston Celtics series and the Cavaliers would face the winner of the Washington Wizards/Toronto Raptors series.
I think Philadelphia and Cleveland would win there second round series as well. That means that would meet each other in the eastern conference finals. It is very possible if the Philadelphia 76ers are fully healthy they can or will threaten the Cleveland Cavaliers reign in the east.
If the Cleveland Cavaliers were to lose to the Philadelphia 76ers in the playoffs, can Lebron James pull a Kevin Durant and join a team the following season that beat them in the playoffs?
It isn't out of the question for a couple of reasons: 1.) The 76ers have a bright future and superstars like Ben Simmons, Joel Embiid, and Markelle Fultz to attract Lebron. 2.) Lebron is a free agent at the end of the season 3.) Cleveland doesn't have an compelling roster to convince Lebron to stay.
If Lebron were to leave Cleveland for Philadelphia especially after a playoff loss, it would look not compelling for him even though they are very young and promising. It wouldn't be as weak of a move as Kevin Durant joining a 73-win Golden State Warriors team after blowing a 3-1 lead to them in the 2016 western conference finals as a member of the Oklahoma City Thunder.
But Durant deserves credit for winning a title the next season and ignoring his doubters. As for Lebron, he would make the 76ers instant championship contenders and a serious threat for the Golden State Warriors and the Houston Rockets.
The only way Lebron doesn't go to Philadelphia next season if: 1.) Cleveland wins a championship which is highly unlikely 2.) He wants to go to Los Angeles 3.) He wants to stay home
---